Image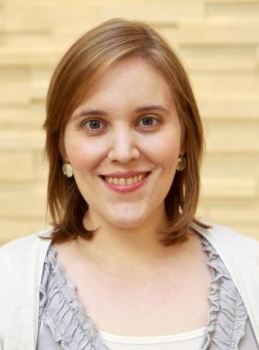 We asked clergy across North America which music, books, art, movies and more help them get into a reflective state of mind as they gear up for the High Holidays. Here's what Cantor Mary Rebecca Thomas of Temple Beth El in Charlotte, N.C., had to say.
Any favorite musicians you tend to listen to during Elul?
I tend to listen to classical music when I'm stressed, Jewish music when I'm motivated, and whatever is on the radio when things are status quo. Listening to Jewish music inspires me to do my job better and to infuse more aspects of my life with Jewish meaning.
During Elul, I tend to listen to Jewish music with a very classical feel, at once combating the need to de-stress and feel inspiration to create meaningful worship for my congregation. I love listening to the "Birthday of the World" recordings featuring Leonard Nimoy and The Western Wind. I also have this powerful gravitation at this time of year to this recording of "Yigdal" sung by Cantor Simon Spiro and choir. I find Spiro's voice particularly moving and this melody fills me with both hope and comfort. I've asked cantors far and wide what arrangement this is and no one can tell me. So if you know, would you let me in on it?
What about writers? Any novelists, poets, or columnists you are drawn to this time of year? Any favorite (non-canonical) Elul book?
Lately, I've been thinking a lot about Ron Wolfson's book Relational Judaism. In it, he describes nine different types of relationships that we must engage in as Jews. Ultimately, you could break them into three mega categories: the relationship you have with yourself, all of the different types of relationships you have with other people, and the relationship that one has with God. As I move I prepare for the holidays and dream for my year to come, I'm working hard to figure out how one can grow in each of these relationships. I'm thinking a lot about how the transformative nature of this season can set me up to have the best relationships in the year to come – with myself, my family, my friends, my community, and with God.
Any movies or TV shows that you have found inspiration in?
Some years give better material than others, and this Elul's big one for me was Lee Daniel's The Butler. This movie portrays the struggles of the Civil Rights movement through the eyes of fathers and sons over the course of four generations, focusing most closely on the experiences of a White House Butler, Cecil Gaines. This was the first movie where I clapped at the end since Harry Potter (not that I would compare the fantastical whimsy of Harry Potter to the soul-stirring inspiration of the The Butler). Watching this film, I feel gratitude for the hard work done by generations before me to create a more just society and I am inspired to continue to do better and shape the world I long to live in today. It will make you want to do your part to repair the world.
How about visual arts? Any paintings or sculptures that spark soul-searching?
Paul Cezanne's "Mont Sainte-Victoire" is one of my favorite paintings, along with Cezanne's other portrayals of Mont Sainte-Victoire. This one, in particular, in which Cezanne used cool blues, distinguishing it from others in the series, stirs in me the introspection that is fitting for this time of year. While I know that this mountain is in Aix-en-Provence, it is something of the way that I imagine God's holy mountain.
When I read this line from Psalm 43 – "Send Your light and Your truth, that they may lead me; they shall bring me to Your Holy Mount and to Your dwellings" – I imagine this painting by Cezanne. As I seek to draw near to God in this season, my journey always feels a little bit like this painting.
Related Posts
Image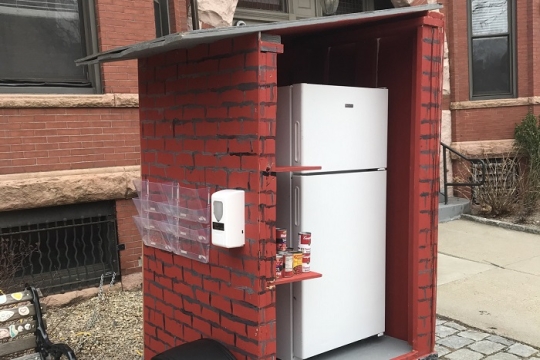 This Elul, what comes to mind as I think about my own growth and what empowers me towards religious action is the work of Northeastern University's Community Fridge.
Image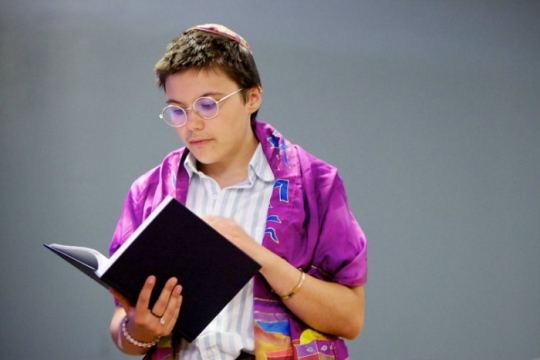 As part of the URJ Reflection Project, a new set of offerings and experiences for the High Holidays in a time of social distance, we've also developed three short essays that allow you to go deeper into the essence of Jewish wisdom that grounds these rituals.
Image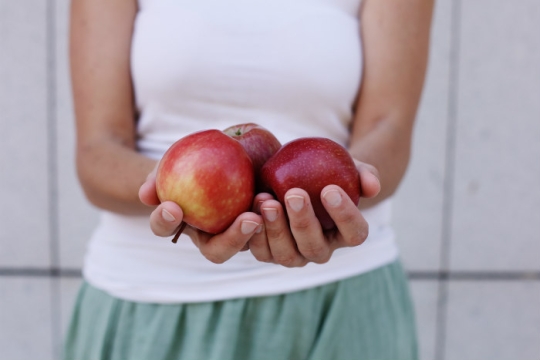 It's a challenge and necessity, especially during this pandemic, to set boundaries between work time and family or personal time, between home office and home. How do we do that, emotionally?