Image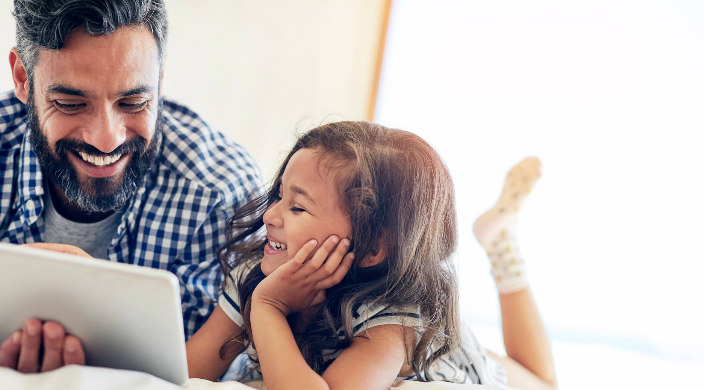 The world feels upside-down right now as we all adjust to the cancellation of our regularly scheduled activities and the physical closures of our workplaces, houses of worship, and schools (many of which are shifting to distance learning).
As we try to "flatten the curve" of the virus by staying home, many of us are thinking about how to continue to engage children in opportunities for learning, both Jewishly and otherwise. (And if you sometimes just want to have fun with screen time, that's OK, too!)
Are you familiar with the great Jewish educational videos available from our partners at BimBam? Their videos are designed to spark connections to Judaism through digital storytelling. Here are just a few great ideas for "homeshuling" your kids during this time.
1. Talk about the weekly Torah portion.
Watch the video of the week and discuss it as a family. Children of any age can respond with some kind of creative art piece; middle-grade children and older children can write a response to questions or even make their own video answers. Discuss as a group using these tips for leading a family discussion.

Looking for additional Torah study resources? Check out our Torah Study page, then try Torah for Tots, Torah for Tweens, and Torah for Teens.
2. Teach kids about the Jewish holidays.
Passover is likely to look very different this year, so challenge your children to learn a new song for Passover and sing it at your sedersederסֵדֶר"Order;" ritual dinner that includes the retelling of the story of the Israelite's Exodus from Egypt; plural: sederim. , whether in person with your immediate family or via Zoom or FaceTime with others. (Head to our Passover page for more resources on the holiday, including family activities.)
3. Learn about lifecycles.
Have your children watch a video of one of the lifecycle events, from baby namings to b'nei mitzvah to weddings. Afterward, have them interview family or friends (using technology as appropriate, of course!) about their experiences with that lifecycle. Older children can create videos of their interviews to share with the family.
4. Let kids pick the video!
Have your children look through the extensive BimBam library and pick a video they're interested. After watching, initiate a conversation: What did they find interesting about it? What is something new they learned? How might they use it in their lives?
For even more videos, browse our collection of selected BimBam videos with accompanying discussion and activity guides.
We're in this for the long haul, and we're in it together. Do you have other ideas about how to use these videos for learning at home? Share them with us in the comments!
For additional family-friendly ideas, check out "9 Jewish Activities to Try When You're Cooped Up at Home with Kids."
Rabbi Rebecca Rosenthal is the director of youth and family education in Central Synagogue in New York City. Stephanie Fink is the Union for Reform Judaism's associate director of engaging families with young children, part of the URJ's Strengthening Congregations initiative.
Related Posts
Image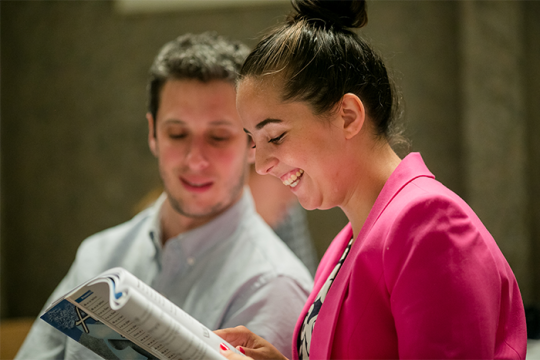 Lifelong learning, however, can be easier said than done. For many, as they enter adulthood, with its competing demands and obligations, setting aside time for learning – and especially for Jewish learning – can be challenging indeed.
Image
For the past two years, it has felt like much of what we have valued was sinking and all we could do was watch and grieve. But if we really look back, we realize that there is so much we've learned.
Image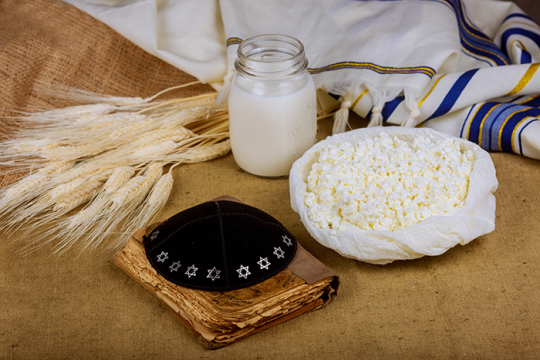 As Shavuot approaches and we celebrate the Giving of the Torah, I have been spending some time reflecting on some of my favorite teachings from Jewish sacred literature, both those that resonate with me, and those that feel most important or most timely.