Image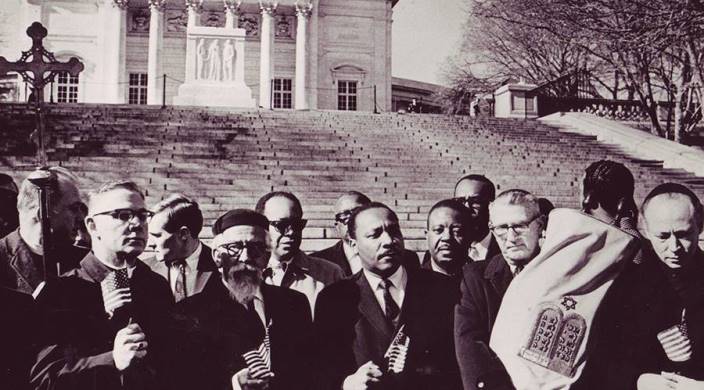 On Wednesday, July 2nd, we will celebrate the 50th anniversary of the signing of the Civil Rights Act of 1964, the landmark legislation that outlawed discrimination based on race, color, religion, sex or national origin. The Reform Jewish community played an instrumental role in the civil rights movement including helping to draft (in the conference room of the Religious Action Center of Reform Judaism) both the Civil Rights Act of 1964 and the Voting Rights Act of 1965, which will also turn 50 next year. Check out this great JTA story about Reform rabbis' activism in St. Augustine and elsewhere.
The Religious Action Center in Washington, D.C. - called "the RAC" for short - was founded in 1961, in the midst of the civil rights movement, using a building donated by Kivie Kaplan, a trustee of the Union of American Hebrew Congregations (now the Union for Reform Judaism) and president of the NAACP. Under the leadership of Rabbi David Saperstein, the RAC has earned the Reform Jewish community a strong voice on contemporary social justice issues.
Over the years, the RAC has put together many programs for all ages to learn about the importance of the civil rights movement, and more specifically, the influential actions of Rev. Dr. Martin Luther King, Jr., and the protections guaranteed by the Civil Rights Act. The RAC's Shabbat Tzedek page has resources for worship, programming and text studies that can be used in many different community settings.
This Shabbat, consider incorporating one of these programs or ideas into your family's or community's commemoration of this momentous anniversary, both in our history and within our Jewish community. Check out these selected programs, and head over to the RAC's Shabbat Tzedek page for more:
Related Posts
Image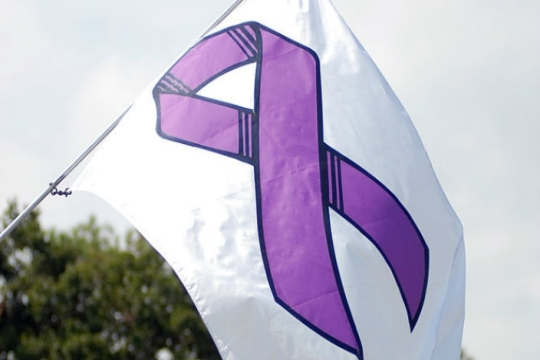 October is Domestic Violence Awareness Month (DVAM) in the U.S. Each of us likely knows someone, either in our Jewish community or our secular communities, who has been impacted by or is a survivor of domestic violence.
Image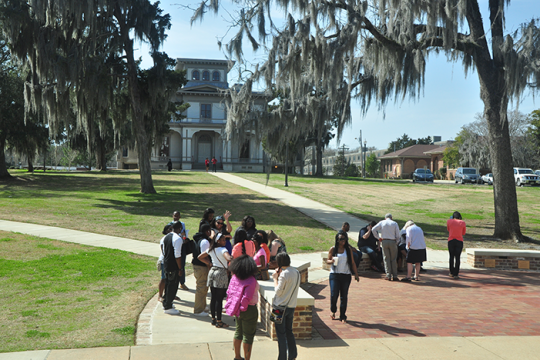 As a graduate of both Tougaloo College and Jackson State University, the recent bomb threats to Historically Black Colleges and Universities (HBCUs) are personal to me. Since January 2022, over a dozen HBCUs have received bomb threats; several of those threats were received on the first day of Black history month. The continuous attacks on institutions of higher learning; places of worship and individual attacks are a direct threat to our everyday existence.
Image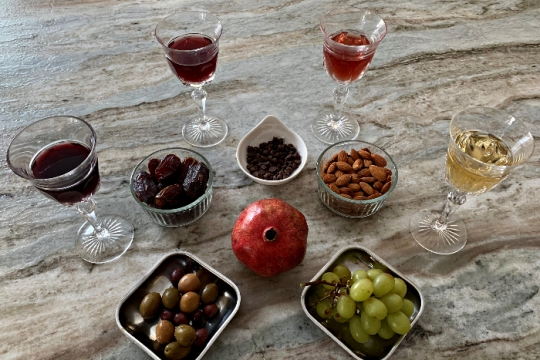 As I thought about what would be involved if we did our own Tu BiShvat seder, it seemed interesting and fun. Tasting lots of fruits? Marking a time to appreciate, mindfully and respectfully, trees and the earth? Drinking wines and grape juices? Yes, please.