Image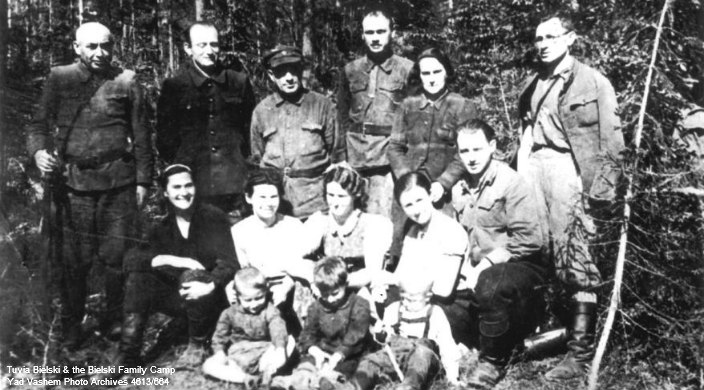 As the Jewish community marks Yom Hashoah (Holocaust Remembrance Day), it is time we begin honoring those Jewish victims of the Holocaust who, despite unimaginable odds, rescued thousands of fellow Jews.
For 25 years, I served as director of Yad Vashem's Righteous among the Nations Department, which, over the years, honored thousands of Righteous Gentiles who worked tirelessly to save Jewish lives during the Holocaust. As we continue to commend their righteous acts, it is equally important that we honor the many Jews who worked to save other Jews.
Yad Vashem has finally agreed to introduce the topic of Jewish rescuers into its ongoing day-to-day major activities and is discussing with the Israeli Action Group of Jewish Rescuers of Jews (of which I am a member) how best to implement this effort.
Honoring Jewish rescuers will enable Jews worldwide to learn the unknown stories of Jewish heroes and help rectify the widespread fallacy that practically no Jews made any efforts to stem the Nazi murderous avalanche and passively allowed themselves to be killed.
In Saving One's Own: Jewish Rescuers during the Holocaust (The Jewish Publication Society), I profile Jewish rescuers, among them:
A group of Jews in Belgium, representing various Jewish political factions, created a rescue network that saved the lives of nearly 4,000 Jews, including about 1,000 children.
Walter Süskind employed wit, charm, and intelligence to save some 1,000 Jews while he managed the Dutch Theater, where Jews had to report before their deportation to concentration camps.
The partisan Tuvia Bielski, along with his brothers, safely harbored 1,200 Jews — an overwhelming number of whom were non-combatants — in the deep forests of Belarus.
Marianne Cohn continuously led groups of children across the French-Swiss border until she was caught and killed.
Many others – among them Max Leons, Moussa Abadi, Andrée Salomon, Rabbi Michael Weissmandl, Recha Sternbuch, Zerach Warhaftig, Wilfrid Israel, Vladka Meed, Miriam Peleg, and Recha Freier – each saved hundreds, and in some cases upwards of a thousand, Jews.
Regrettably, there are many who do not believe these heroic rescuers should be formally recognized and applauded. Some believe such memorializing is unnecessary since Jews aiding other Jews should be self-evident. At that terrible time, though, when a Jew's actions could risk not only one's own life but those of loved ones, their acts stand as testaments to great courage.
Others worry that such a program would somehow take away from the credit rightly given to Righteous Gentiles. However, having been intimately involved in honoring thousands of non-Jewish rescuers, I can resolutely state that honoring Jewish rescuers will in no way diminish the esteem and significance accorded to non-Jewish rescuers.
Finally, some claim that honoring Jewish rescuers will pass judgment on Jews of the time who did not save Jews. That charge may justifiably be directed against the tens of millions of non-Jewish persons who, themselves not targeted for persecution, stood by and silently watched the horror of Jewish mass killings unfold before their eyes without attempting to intervene and help.
In 1996, Marion Pritchard, a Yad Vashem Righteous Gentile honoree who helped save 150 Dutch Jews, most of them children, delivered an address at the University of Michigan in which she spoke of the importance of recognizing Jewish rescuers. She rejected the argument of those who claim that Jewish rescuers need not be honored because, as she said,
"Christians who saved Jews were doing something special, while Jews who saved Jews were merely doing their duty. Not recognizing the moral courage [and] the heroism of the Jewish rescuers, who, if caught, were at much higher risk of the most punitive measures than the gentiles, is a distortion of history."
More than a half century after the Holocaust, it is surely time that we acknowledge that saving one's own is worthy of recognition and praise. Jews everywhere ought to take pride in these heroes of their own people.
Related Posts
Image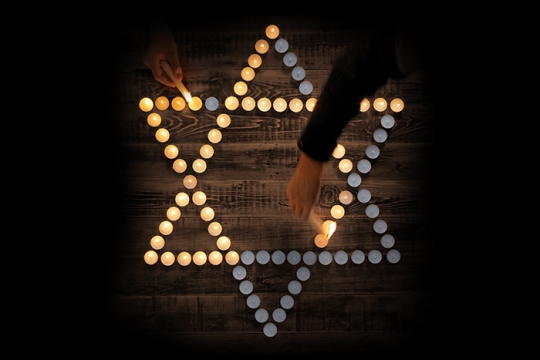 What does it mean to remember? It is to live in more than one world, to prevent the past from fading, and to call upon the future to illuminate it.
Image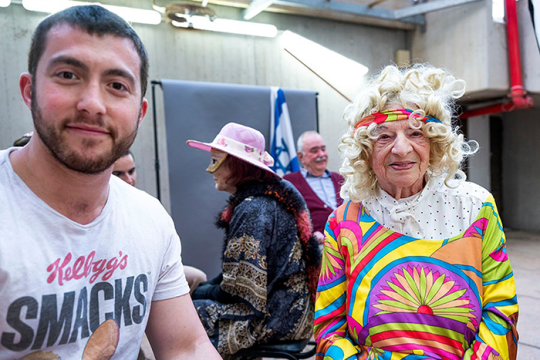 Yom HaShoah is also known as Holocaust Remembrance Day and occurs on the 27 th of the month of Nisan. It is a day to commemorate those who perished during the Holocaust and listen to survivors tell their stories. However, as the survivor population ages, many are needing more assistance.
Image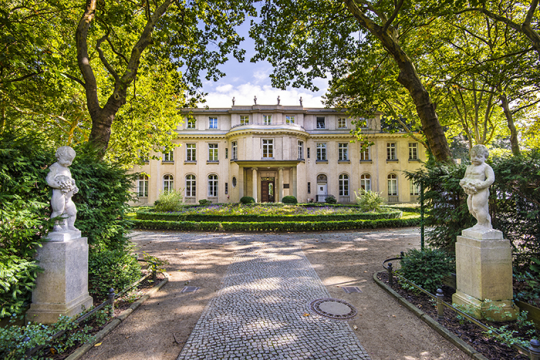 Eighty years ago on January 20, 1942, the infamous Wannsee Conference took place in a large lakeside three-story mansion in suburban Berlin. Fifteen Nazi German leaders attended the meeting that coordinated plans to "orderly execute" ---murder--- millions of Jews during World War II.