Image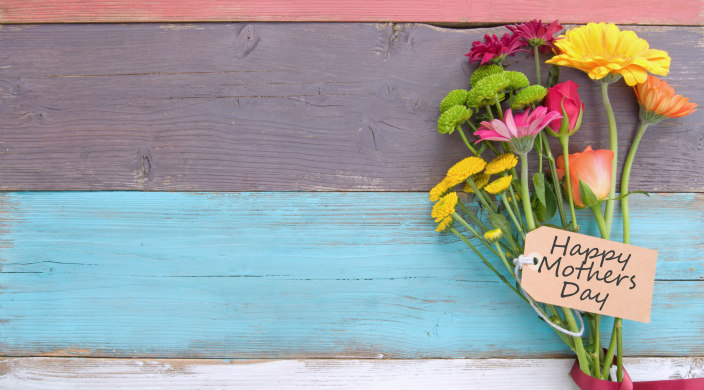 As I was getting ready to run errands at lunchtime one day this week, I said to a colleague, "I'm running out for a few Mother's Day cards."
My mom died in 2010, so he looked at me quizzically, to which I replied, "I have a sister and two aunts, all of whom are mothers."
Although it's true that I don't celebrate Mother's Day with my own mom anymore, I do cherish and celebrate her love, her life, and her wisdom. In creating an ethical will for my sister and me, she plainly and thoughtfully laid out the values and ethics that mattered most to her, along with her hope that we will carry them on. She wrote, "We try to put our financial estate in good order, so how about our ethical estate? I've always told you the only thing of value you can leave behind is your good name…"
Just as I honor my sister and my aunts on Mother's Day for the roles they play in my life, I use the occasion – and every day, for that matter – to honor my mom. Abiding by her wishes as she detailed them in her final letter to us is the best way I know to do that. Her ethical will reads, in part:
I am the child of immigrants as you are their grandchildren, so the immigrant experience is very important and meaningful to me. I've always admired your grandparents for having the courage to leave behind all that was safe and secure to seek the end of a rainbow here in America. Because of them, we are free to be committed Jews as well as whatever else we chose to be, limited only by our own vision of the horizon.

Ellis Island is not just a museum we visit, but a real part of my history and you know how the Statue of Liberty has always been my special lady. It's vital to know where you came from because it shapes the paths you take to where you're going. Our Jewish heritage is a treasure and it's your task to guard it, preserve it and pass it on to your children so the chain of our past will remain unbroken in the future.

I've thought a great deal about blessings – the ones I've known and the ones I wish for you. I've been truly blessed with:

A family that loved me unconditionally;
A husband I love and treasure, who, after 41 years, remains the centerpiece of my life;
Wonderful children whom I would choose to know, even if they weren't my children;
Friends who enrich my life;
The opportunity to study and grow, not just grow old;
The chance to switch careers and do meaningful work;
The joy of trying to live my life as a serious, committed Jew.

For you, I wish the blessings of:
Sharing your life in harmony with another;
Loving family relationships;
Lifelong learning;
Strength to face what you must face;
A lifetime partnership with God;
Clarity of purpose;
Living a Jewish life within the framework of "Our Obligations;"
The courage to try;
Making choices of your free will that enable you to fulfill God's will;
A world of peace;
Good health;
Good friends;
Fulfillment in all the times and seasons of your life.
You have grown into beautiful people. As you go through life, you can be sure that I will always be there for you. Know, too, that I will love you until and throughout eternity.
When my dad, my nephew, and I celebrate my sister on Mother's Day, you can be sure that my mom, as she told us herself, will be there, too.
Related Posts
Image
The COVID-19 pandemic has shifted so much of how we engage Jewishly, but Shavuot is a fantastic holiday for families to celebrate from the safety of their homes. Here are a few ways you and your family can observe this rich, festive Jewish holiday this year.
Image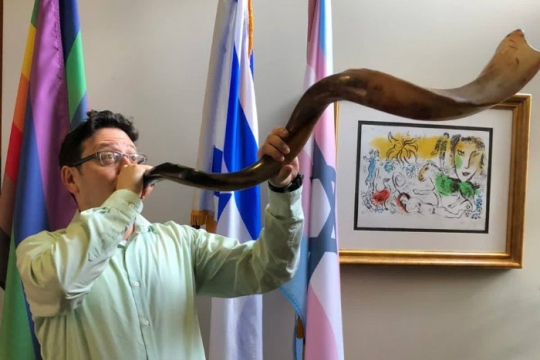 Rabbi Max Chaiken, our Ten Minutes of Torah commentator for the Book of Deuteronomy, is the associate rabbi of Congregation Kol Ami in Los Angeles, CA. We talk to him about his Jewish journey and the ideas behind his commentaries.
Image
A classmate recently snapped a photo of a billboard promoting Israel's right-wing Yachad party that read: "So there won't be a child with a father and a father!"