Image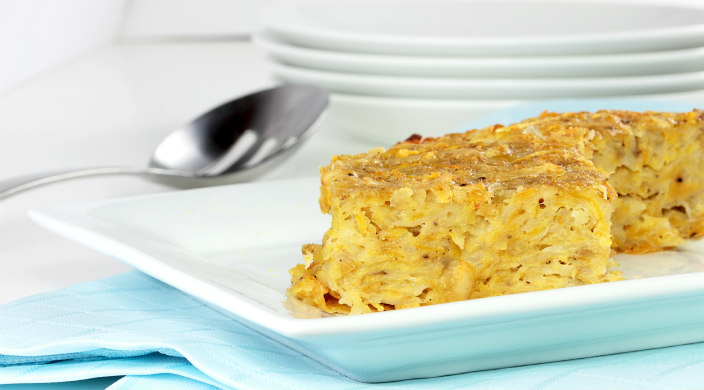 If, like me, you're planning to host a Passover seder, it is critically important to create one that is warm, welcoming, and inclusive. (Find some tips here for doing so.) This is because Passover is a major holiday through which many individuals – Jews and those of other religions who celebrate together – are exposed to Judaism, whether or not they also engage in dialogue with it at other points in the year.
In other words, as seder leaders, it is up to us to project the warm, inclusive Judaism we want to see in the world. At the seder table, one phrase that perfectly encapsulates this sentiment is, "Let my people eat!"
Some of your guests may not be accustomed to waiting until late into the night to eat dinner, and those with less Passover experience may not know to eat in advance.
In my home, we want people to feel comfortable and at liberty to get into meaningful conversations without cutting them short to move the seder along and finally eat. The way we get around this is by serving "heavy appetizers" of vegetables toward the beginning of the seder.
My recipe for a delicious potato kugel (adapted from geniuskitchen.com) is a delicious, unique way to introduce your guests to this sacred meal.
Ingredients:
Makes one, big 9x13 tin – more than you think!
6 big Idaho potatoes, peeled
2 onions, one diced, and one quartered
4 eggs, lightly beaten
5 tablespoons oil
3 teaspoons salt
¼ c. potato starch
1 c. boiling water
¼ c. oil
Instructions:
Preheat oven to 500 degrees (to produce a perfect brown crust!).
Grease a 9x13 tin. This is important: You should use a disposable or completely heat-proof/indestructible tin. I used a glass baking tray one year and it broke in the oven, making a huge mess the afternoon before my Seder!
Sautee diced onions until caramelized, and place in a large mixing bowl.
Grate quartered onion and potatoes in a food processor or by hand. Squeeze out the liquid and add to the mixing bowl.
Stir in eggs, salt, and 5 tbsp. oil.
Sprinkle the potato starch on top of the mixture in the bowl. Carefully pour the boiling water over the starch to make sure the starch dissolves and stir together thoroughly.
Put ¼ cup of oil in the bottom of the tin and place in your preheated oven for only a few minutes and watch closely to make sure that it doesn't burn. Afterward, take it out and immediately pour the prepared mixture in. It may sizzle, so be careful of splashing!
Bake for 20 minutes. Reduce oven to 400 degrees and bake for 40 minutes until dark brown.
Remove from oven and enjoy. This dish is perfect to eat hot or at room temperature.
If you're in the New York City area this Passover season and want to join in on a meaningful, delicious celebration, check out these upcoming events from FED, which present motivational and entertaining stories, ideas, and art from the rich spectrum of people across the world in New York City - in the context of a dinner party.
Looking for more Passover recipes for your seder and beyond? We've got lots of 'em!
Related Posts
Image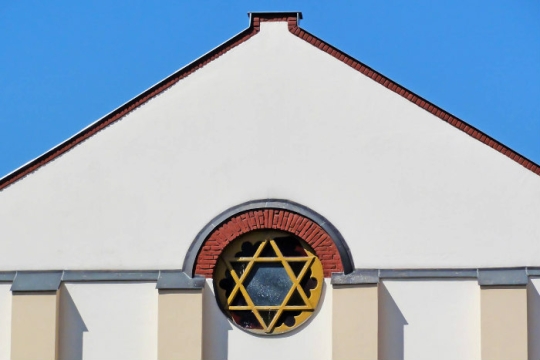 Not knowing if I would be shunned or accepted, I decided to give my religion another chance. I was not prepared for the warm and welcoming atmosphere I found at temple, where being gay was as acceptable as having brown hair.
Image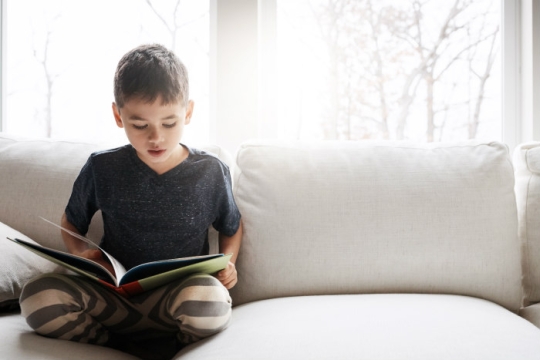 As the mother of a transgender child, Rabbi Ari Moffic knows that personal transformation is a key and beautiful part of who each of us is.
Image
This summer, just in time for Pride Month, ReformJudaism.org is proudly releasing season two of Wholly Jewish, which will focus on members of the Jewish LGBTQ+ community.