Image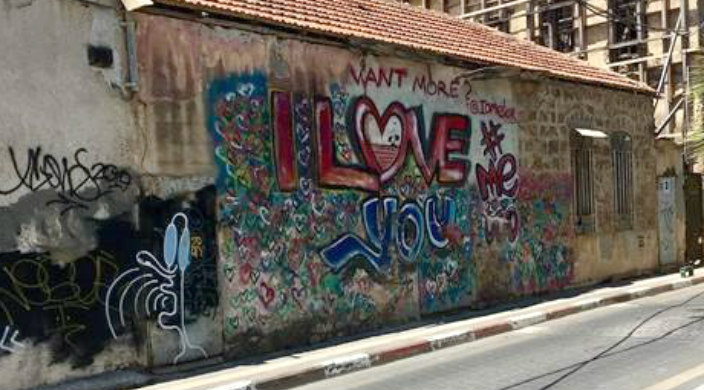 This year, I was chosen by the New Israel Fund of Canada as one of three "young" adults to be the country's Naomi Chazan Fellows. Honoured to be selected, I am charged to learn about the work of some of the New Israel Fund (NIF) grantees and share that knowledge within my own community.
We began the year with a study tour that took us, along with the fellows from Australia, the U.K. and the U.S., on an eye-opening journey through Israel and the West Bank, where we met with grantees who are working in six distinct areas:
Social and economic justice
Shared society and combating racism
Religious freedom
Safeguarding human rights and democratic infrastructure
Palestinian society
New initiatives for democracy
As both the oldest participant and the only clergyperson on the tour, I found many of my opinions and perspectives differed from the other fellows. I have always been socially and politically left-wing in my personal beliefs, but when it came to Israel, I had been brought up to believe that "wherever we stand, we stand with Israel."
Questioning and critiquing Israel was not something I felt was appropriate for me to do, and yet I always knew there had to be more truth than what I had learned. I finally came to the realization that if I want to call myself a leader of the Jewish people, I need to learn the facts, on-the-ground, about the Jewish homeland.
This fellowship is the first step in that process.
Our tour began on a Sunday and each day, in three or four different sessions, we learned about various NIF grantees and their work. We learned about threats to civil society and democratic and human rights. We learned about the suffering of refugees, the struggle for women's rights, and the battle for religious freedoms. We explored topics of systemic racism, voter suppression, LGBTQ advocacy, and we spent time in the West Bank speaking with Palestinians whose basic rights have been stripped away. We learned about government propaganda and settler communities that are erasing Palestinian lives in Jerusalem. We experienced first-hand the tight control the military has over people's ability simply to walk on their own streets. To say that what we learned was painful would be an understatement.
As Shabbat began to illuminate Jerusalem, I was struck by the stark contrast between what we had seen during the last five days and what we were about to experience. On Friday morning, we toured with Tag Meir, an organization that sees the battle against racism as a part of a campaign to support democratic values and the very traditional Jewish values of loving our neighbours and justice for all. We learned about atrocities and violence committed in the name of zealous Judaism. These "price tag" attacks (according to the perpetrators, the price paid for failing to support their cause) bring nothing but harm to both the immediate victims and the communities that live side-by-side in Jerusalem. We also learned about the beauty that comes from the people who volunteer with this organization, who dedicate their time to supporting people who have been violently and maliciously attacked – sometimes just for speaking Arabic in public. With this new knowledge fresh in my mind, it was difficult to go into our Kabbalat Shabbat preparations, challenging to reconcile celebrating and delighting in Shabbat – especially in light of how much work remains to be done.
This realization, though, was the biggest gift I received as a participant on the trip. Meeting the activists who are doing such important and meaningful work reminded me that both Judaism and Israel are beautiful – and worth fighting for – and that Shabbat, our sanctuary in time, encapsulates the spirit of a tradition and a people I love so much. With a torn heart, I listened to the voices of the people praying around me, the setting sun glinting off the walls of the Old City. As I thought about the remarkable people doing this incredibly difficult, much needed, awe-inspiring work, I found within me a small, golden glimmer of hope.
I returned home motivated to continue to learn and to begin to teach about what I saw and heard. The one message we heard again and again from every activist who spoke to us – no matter the organization – is that they need us, the Diaspora's Jews, to advocate for them so they can do their work most effectively.
Israel is our homeland, and we have a responsibility to ensure that it is living up to its promise. As Jews, we are commanded to be a light unto the nations – and we are falling short of that goal. Only by supporting and advocating for the people who are waging war against racist, misogynistic, xenophobic policies can we truly make a difference in this place we love so dearly. It is up to us to raise our voices and support those who are working there, on-the-ground, to ensure our progressive values extend to all. They can't do it without us.
To learn about ways you can help ensure that our Reform Jewish values play out in Israeli society, plan to participate in the upcoming World Zionist Congress elections; subscribe to The Pluralist, the weekly newsletter of the Israel Religious Action Center (IRAC); and get a handle on the basics of Israel's election system.
Cantor Cheryl Wunch, is a cantor and educator in Toronto, Ontario, Canada. She was ordained by Hebrew Union College-Jewish Institute of Religion in 2011 and prior to returning to Canada, served congregations in the U.S. and the U.K. She is a member of the American Conference of Cantors and serves on its ethics committee and as chair of the Women in the Cantorate task force.
Related Posts
Image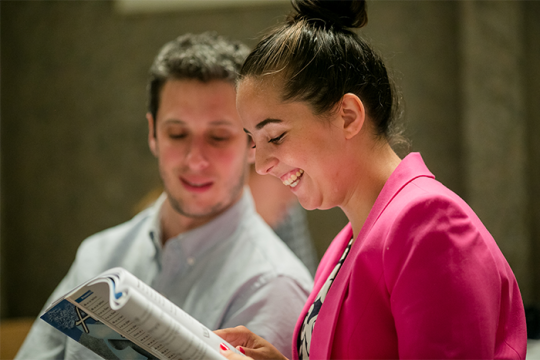 Lifelong learning, however, can be easier said than done. For many, as they enter adulthood, with its competing demands and obligations, setting aside time for learning – and especially for Jewish learning – can be challenging indeed.
Image
At 10, Jeff Erlanger appeared on "Mister Rogers' Neighborhood" in his wheelchair. I recently asked Jeff's parents about how they raised such a competent and loving son.
Image
When I became rabbi of Monmouth Reform Temple in Tinton Falls, NJ, I quickly discovered that some people in our community thought we were a church. Mail was addressed to "Monmouth Reformed Temple," and letters were addressed "Dear Pastor."