Image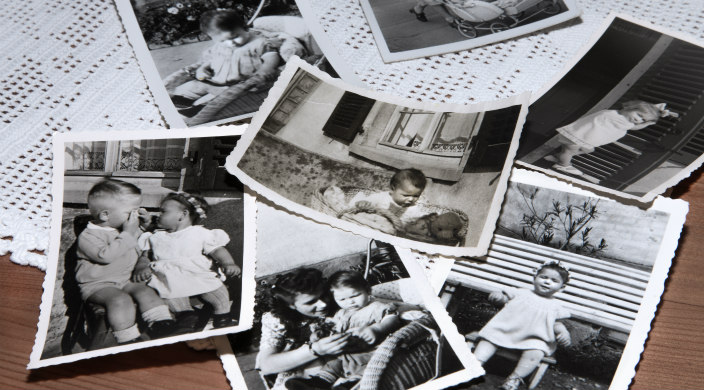 I think of my mother, Ann (Chana) of blessed memory, every day. As the yahrzeit (anniversary) of her death approaches, however, more and more, my thoughts focus on her. This year will mark 22 years since she passed away and I feel the need to honor her memory in a special manner that will be meaningful to me.
At this point in my life, I am over the initial loss. Nevertheless, certain things such as learning Torah or performing mitzvot (commandments) in her memory not only comfort and strengthen me, they also keep her spirit alive for me in a tangible way.
For these reasons, I volunteered to give a drash (discussion of the weekly Torah portion) on Parashat Matot in her memory at my congregation, Emet VeShalom Nahariya, during the week of her yahrzeit.
As I delved into, the parashah, I became frustrated in my search for personal meaning, but reminded myself what Rabbi Ben Bag-Bag, a first century C.E. teacher, said about the study of Torah in Pirkei Avot 5:25:
"Turn it and turn it again, for everything is in it; see with it; grow old and worn in it; do not budge from it, for there is nothing better."
With that in mind, I plugged away again, determined to find some relevance to my life and our times in the parashah.
Matot is at the end of the Book of Numbers. The Israelites' wanderings in the desert are coming to an end; they are close to Israel, the Promised Land.
The parashah can be divided into three sections:
Moses explains to the Israelites the laws concerning vows to God made by men and women.
God gives Moses a final task to complete: organize an army to fight against the Midianites who, without cause, withheld food and water from the Israelites and attempted to curse and corrupt them. This section also includes laws regarding the spoils of war, and God telling Moses that he will die after the battle after which the Israelites will enter the land of Israel.
Matot concludes as the tribes of Reuben and Gad are granted permission to stay on the east bank of the Jordan River.
The passages in the first section about vows to God and in particular, vows made out loud by women, caught my attention. I was troubled because, although women could make independent vows, according to the text, men could overrule them in certain circumstances. Specifically, a vow made by an unmarried woman could be annulled by her father or, if she is married, by her husband, if he hears it on the day she makes it. If he doesn't hear it, she must fulfill the vow. Divorced and widowed women must fulfill their vows.
We are blessed to live in an age when, as Jewish women, we have control over our own lives, but there is no getting around the fact that the rules in the Torah reflect a time when that was not the case.
In Matot, we learn that our use of words, specifically when making promises, has meaning, power, and endurance. Many times, however, especially during a crisis, we may make vows that we are unable to keep. Rabbi Samson Raphael Hirsch, a 19th-century German rabbi, referred to a vow as "self-imposed legislation." On the eve of Yom Kippur, we recite the moving Kol Nidre prayer as a community, proclaiming that all vows to God that we make and are unable to keep in the New Year are hereby retracted and should not be held against us.   
In The Torah: A Women's Commentary, Rabbi Jacqueline Koch Ellenson notes that today women no longer need to keep their promises to God silent for fear that their fathers or husbands will annul them. She extends the discussion to those vows women make to themselves, noting:
"Like vow-making in the Bible, women's aspirations, spoken or not, are promises we make, even if only to ourselves. When we give them up because of external pressures, we pay a price."  
Today we can freely give voice to our ambitions and make promises to ourselves. Moreover, as we seek to fulfill or adapt our desires based on our own needs, we do so with the support of others and without fear of repercussions.
This message – to be true to ourselves while maintaining a commitment to our values, Jewish traditions, Israel and the local community – is one that my mother, of blessed memory, sought to instill in my sisters and me and that we, in turn, are passing on to our own daughters as they become independent, responsible young women. In this way, we honor our mother's memory and embody the principles she taught us.
Related Posts
Image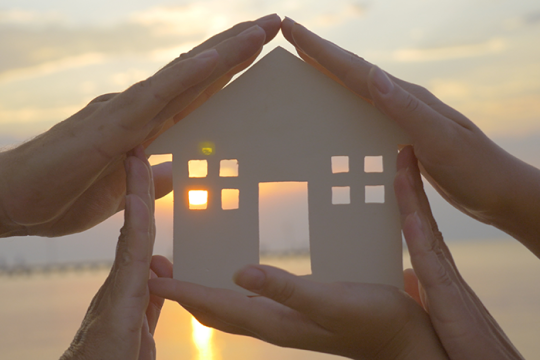 Some of the best stories from our tradition involve a question presented on one level that is answered on a completely different and surprising level.
Image
in the beginning Oneness breathed us into life we are unity
Image
When I became rabbi of Monmouth Reform Temple in Tinton Falls, NJ, I quickly discovered that some people in our community thought we were a church. Mail was addressed to "Monmouth Reformed Temple," and letters were addressed "Dear Pastor."