Image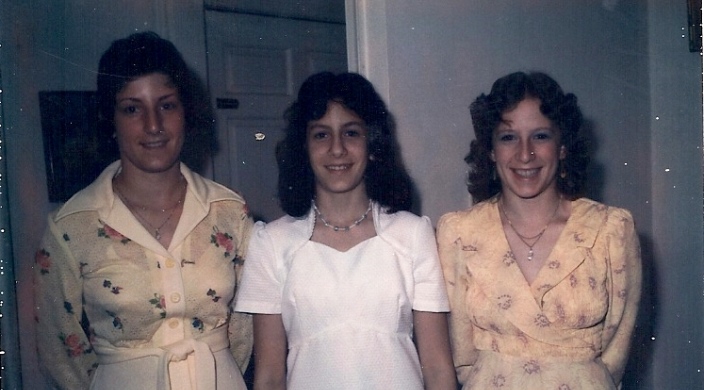 Although my 13th birthday was in August of 1974, I became bat mitzvah in June of that year because my parents didn't want me to worry about studying while at Camp Ramah in the Poconos over the summer.
Let's start with a little historical context.
A little more than 10 years earlier, Betty Freidan wrote The Feminine Mystique, which took on cultural gender roles, workforce regulations, government discrimination, and everyday sexism that left women subjugated at home, at church, in the workforce, in educational institutions, and in the eyes of the government.
In 1969, women were admitted to my alma mater, Yale College, for the first time (I started there 10 years later). June 1972 saw two significant events for women. The first was the passing of Title IX of the Education Amendment of 1972. Most people think Title IX only affects women in sports, but it protects people from discrimination based on sex in all education programs and activities that receive federal financial assistance. The second event that year was the ordination of Sally Priesand as the first female rabbi by the Reform Jewish Movement. By 1973, the women's liberation movement was running strong, with the January Supreme Court decision of Roe v. Wade and Billie Jean King's defeat of Bobby Riggs in September's "Battle of the Sexes" tennis match.
I grew up in Philadelphia, PA, with two older sisters and a mother who are all outspoken and strong-willed. Around September 1973, I began my bat mitzvah studies at Temple Sholom in Northeast Philadelphia. My parents had been members of that synagogue since my sister Sheryl started Sunday school, and both Sheryl and our sister Kathi became b'not mitzvah there in ceremonies held during Friday night Shabbat services.
As I started my studies, Cantor David Lebovic approached my mother with the idea that it was time for a bat mitzvah to take place during a Shabbat morning service. He also posited the idea of having me read Torah, allowing me to become the first female to read from the Torah at the synagogue. My mother jumped at the chance for me to become a pioneer.
For nine months, I learned to chant the Haftorah and read the Torah. But on the Wednesday prior to my bat mitzvah, some of the synagogue elders went to Cantor Lebovic and said, "How dare you let a girl read Torah?! How dare you teach a girl to read Torah?" Cantor Lebovic responded, "I will teach Torah reading to anyone who wants to learn – and Robyn will be reading Torah this Shabbat morning."
The response from the older men of the synagogue was that they would either not attend services that Shabbat or that they would walk out as I got up to read. When one of the elders told my mother that he would not attend my bat mitzvah because I was going to read from the Torah, she told him that he would miss something extraordinary. Although they threatened to either not attend or to walk out, all the elders were on hand when I stood on the bimah to read from the Torah for the first time. They followed me word for word to make sure I made no mistakes. After the service, a few of the older men told my mother that I had done a great job.
So now I had read from the Torah on Shabbat morning – but, the men said, no woman would read from the Torah for the High Holidays.
I don't think it was that year, 1974, but it was the next year that I read Torah on Rosh HaShanah for the first time. Then, of course, the response was that, although a woman had read from the Torah on Rosh HaShanah, it would never happen on Yom Kippur.
Starting the next year, 1976, I read Torah at Temple Sholom on Yom Kippur every year, except for one or two years while I was in college, until I moved away in 1993. With the vision of Cantor Lebovic and the support of Rabbi Pinchus Chazin, I was able to help move my synagogue to become more egalitarian.
A few years after I moved, my mother Arlene was the first woman to become president of the board of Temple Sholom by herself. Then, by 1997, she hired Temple Sholom's first female rabbi. Rabbi Andi Merow served Temple Sholom from 1997 until it merged with Beth Shalom Congregation in 2004, and she is still the rabbi at the Beth Shalom Congregation.
I come from a family of women who are willing to be trailblazers in the Jewish community. Clearly there were struggles being a pioneer in making Judaism egalitarian. But, with women like us taking the brunt of the knee-jerk reactions in the 1970s, we have opened the doors for Jewish women for generations to come.
Robyn Fiel is a member of Congregation Beth Shalom in Clearwater, FL, where she served as president from 2005-2007, and a lifelong member of Hadassah. With a BA in American Studies from Yale University and an MBA in finance from Temple University, she has worked in the financial industry for more than 25 years and is currently a professional mortgage consultant with Sierra Pacific Mortgage.
Related Posts
Image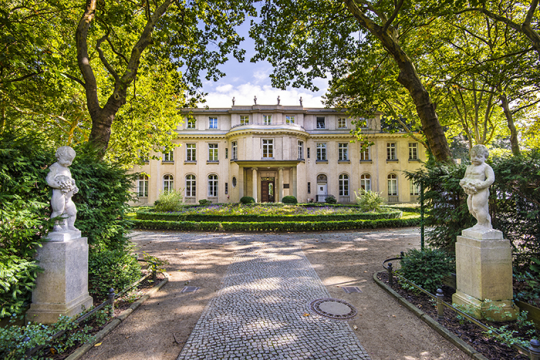 Eighty years ago on January 20, 1942, the infamous Wannsee Conference took place in a large lakeside three-story mansion in suburban Berlin. Fifteen Nazi German leaders attended the meeting that coordinated plans to "orderly execute" ---murder--- millions of Jews during World War II.
Image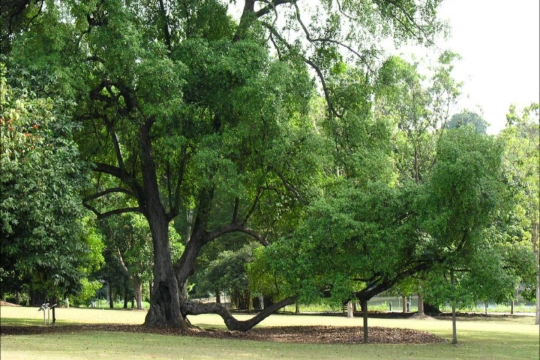 The upcoming holiday of Tu BiShvat -- the birthday of the trees - brings back a memory of the American Museum of Natural History in New York. In the museum is an enormous cross-section of a giant sequoia tree. Standing before it is a sublime experience. The cross-section overwhelms you with its sheer size, inspiring questions about the size of the tree it was cut from.
Image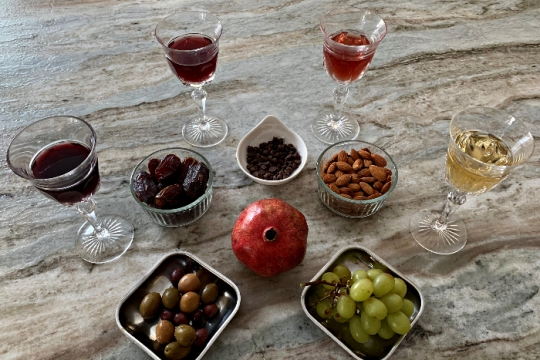 As I thought about what would be involved if we did our own Tu BiShvat seder, it seemed interesting and fun. Tasting lots of fruits? Marking a time to appreciate, mindfully and respectfully, trees and the earth? Drinking wines and grape juices? Yes, please.