Image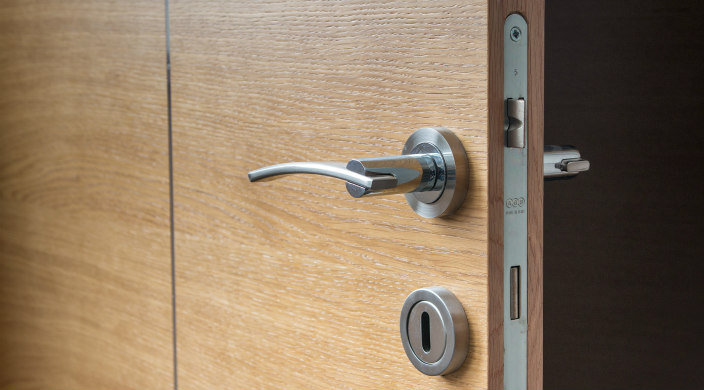 Jewish life and culture have become more present in Germany over the past decade or so, but when I was born in Mainz, in the 1970s, there was no giant hanukkiyah in front of the Brandenburg Gate, as in recent years. In fact, many people would only whisper the word "Jew," as if it was verboten.
As a child, all I knew about Jews came from school lessons, books, and movies about the Holocaust. The so-called "historic Jewish quarters" in the quaint German cities I grew up in were devoid of Jewish inhabitants. I spent parts of my childhood in Worms, the city where Rashi established a yeshiva, yet in school he was never mentioned.
From an early age, I wanted to learn more about Jewish culture. Eventually I realized that wouldn't happen in Germany. Although I didn't always know what I was searching for, and I took several detours, the longing to find what would best be described as Yiddishkeit was always there. Before coming to New York, I lived in France, Portugal, and Argentina. In all those places, Jewish life gradually materialized for me, with different degrees of intensity.
I vividly remember my first visit in the Orthodox Abasto neighborhood of Buenos Aires, when the sensation of being transported back in time and place overwhelmed me. This was, I thought, part of the everyday in the Europe of my grandparents, and it was erased – but here it is, not only alive, but flourishing!
My Jewish friends in Buenos Aires were "secular;" nonetheless, no native New Yorker will appreciate just how new and striking it was for me to be invited to a casual dinner on Rosh HaShanah, to see Pesach cards in drugstores, or street ads for b'nai mitzvah apparel. I often think about this paradox, that in Germany we learned a lot about the Holocaust – which was an important, integral part of the school syllabus – and virtually nothing about Jewish life.
In my youth, I was a fervent atheist, socialist, existentialist. It seemed highly unlikely that I would ever follow religious commandments, or lead a congregation in prayer—as I did recently, when my father visited and for the first time in his life attended a Jewish service. Growing older, I became more open to matters of spirituality. Subsequent experiences of failure, immigration, domestic violence, and existential fear made me question my solid youthful convictions and let me revisit my rejection of religion.
But it never occurred to me to turn to Christianity, for instance – so much about that belief-system had always seemed outright alien to me.
For many years, I felt inhibited to knock on the door of a synagogue. Simultaneously, my heart and gut knew where I belonged. There is in fact Jewish ancestry on my father's side – contested by some relatives; strong enough to reinforce my feelings of visceral kinship. And yet on Yom HaShoah, Holocaust Memorial Day, I always feel like an intruder. And how could I blame people for eying me with slight unease at memorial gatherings, when I myself, on my first Rosh HaShanah, while the Torah was joyfully processed through a packed shul, couldn't help but think of images of destroyed synagogues and Torah scrolls on the ground, and cry?
Maybe it's the genes, or maybe there was a crack in the dawn over Mainz when I was born, who knows. In any case, Judaism, with its awe, beauty, love, pragmatism, and wisdom renewed and restored my foundations. I found so much of myself in Judaism – and continue to discover so much more. Its attempts at both bridging and accepting what Albert Camus called "the abyss between man and universe," resonate in a profound way for me.
I cannot be grateful enough to the Union for Reform Judaism's Introduction to Judaism class, hosted at Temple Israel in New York City, and taught by Rabbi Leana Moritt.
It opened the doors and took me by the hand until I could walk alone. I learned the fundamentals of Shabbat and the holidays, of Torah study, of Jewish ethics, and my first words of Hebrew. The intimate atmosphere allowed for asking question and sharing personal stories. Fledgling friendships were fostered during our two Shabbat dinners, hosted in the homes of fellow classmates. I still revisit some of the handouts that were distributed during our sessions to quickly refresh my memory. The well-structured and in-depth program addressed every topic a newcomer might be curious about and equipped me with sufficient knowledge to journey on. Without it, I might not have developed the courage to knock on the doors of several synagogues and eventually to convert.
Since signing up for the class and immersing myself in Jewish New York, many things have fallen into place. I have found the roots I always searched for. My inner life has gained more balance, and my professional life has gained more purpose: This past March, I started working for the Union for Reform Judaism!
Interested in learning more about Judaism? Find an Introduction to Judaism class near you.
Related Posts
Image
Judaism is a religion, but it is also a practice. I choose to practice my Judaism by expressing my love for the Jewish people and my becoming one of them. I practice by immersing myself in Jewish wisdom and participating in the conversation of Jewish philosophy.
Image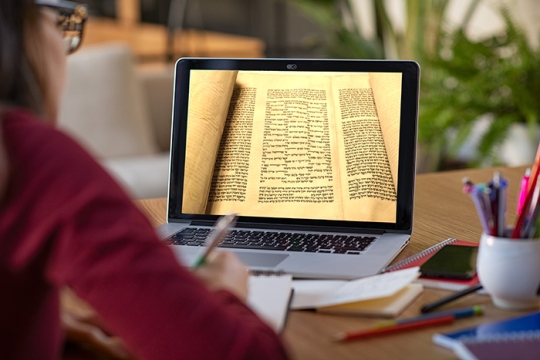 Three years before the COVID-19 pandemic response sheltered millions of people at home and drove us to do all things virtual, the URJ was crafting online communities of learners as they journeyed together through our 21 sessions of Introduction to Judaism Online.
Image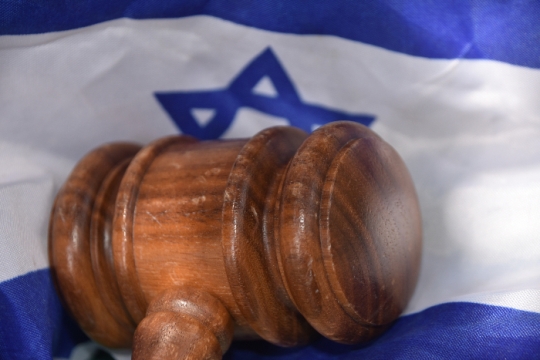 The Jewish people have been welcoming people in for thousands of years, and this ruling takes a tremendous step forward in proving that Israel is the Jewish State for all Jews.