Image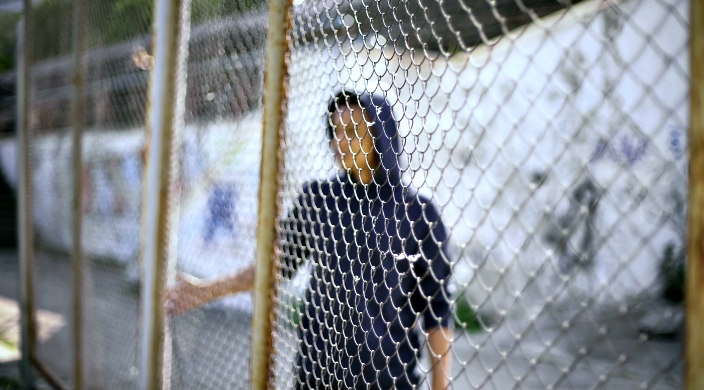 As we gather around our seder tables this year, we will reflect on our people's liberation from the degradation of slavery in Egypt.
We recall with gratitude that many of our more immediate ancestors – or we ourselves – were offered refuge from persecution by the United States and Canada, while knowing that some in our community have also experienced the pain of discrimination in North America.
If we are to heed the call of freedom that Passover offers us, we must not close our eyes to the degradation currently taking place right outside our door.
Even before the global health pandemic, the U.S. federal government had implemented draconian reductions in the numbers of refugees permitted to enter the country and moved to dismantle the asylum system. With COVID-19 sweeping the world, those in Mexico awaiting U.S. asylum hearings and those in U.S. detention facilities are in escalated danger of infection.
The Haggadah asks us to imagine what it would feel like if we ourselves had left Egypt. Let us imagine, as well, what it feels like to be an asylum seeker arriving at the U.S. border with Mexico. Our ancestors roamed the desert for 40 years; today, families with children are traveling thousands of miles to escape bodily harm and seek safety in the United States.
Imagine what it would be like to go all that way only to find yourself living in a squalid, makeshift refugee camp in Mexico with little likelihood of receiving asylum, separated from your family in a detention facility, or sent back to the country from which you had fled for your life…
1. Put a pair of shoes (without shoelaces) at your door.
In detention, asylum seekers' shoelaces are taken from them. This Passover, we join interfaith groups in using shoelaces – or the lack thereof – as a symbol of our support for those seeking asylum.
This year, as you open your door for Elijah, consider leaving at the door a pair of shoes with the shoelaces removed. And just as we say, "May all who are hungry come and eat," place the shoelaces on your doorknob to show that asylum seekers are welcome here.
Feel free to donate the shoes – with their shoelaces in them – to a shelter in your town. 
2. Discuss asylum issues at your seder table.
Listening to the Haggadah's words "Let My People Go," we add the call to "Restore Asylum!" Use these prompts to foster discussion at your seder table: 
Exodus 23:9 says, "You shall not oppress an immigrant, for you know the feelings of the immigrant, having yourselves been immigrants in the land of Egypt." Does this biblical text and the story of Passover connect to the circumstances of present-day asylum seekers? If so, how? If not, why not?
Do we have an obligation, as Jews, to speak up and act regarding these challenges facing asylum seekers? If so, what can we do as individuals and as part of the Reform Jewish community? What community across lines of difference can you partner with to promote the rights and well-being of asylum seekers? 
What is your plan to vote? What will you do to get your family, friends, and the Jewish community to vote? And what community across lines of difference can you partner with to get people to the polls on election day? 
3. Make a commitment to civic engagement.
Living in this urgent time, we strive to achieve the Reform Movement's vision of a world where all people experience justice, compassion, and wholeness.
As we work together to fulfill the sacred mandate of tikkun olam, world repair, nonpartisan civic engagement in service of our enduring values is an essential way that we stay active in our communities.
More useful resources:
Next year, may we all be free. 
Thanks to Rabbi Josh Whinston, Rabbi Suzanne Singer, and Cantor Jennifer Rueben for their contributions to this Haggadah insert.
Related Posts
Image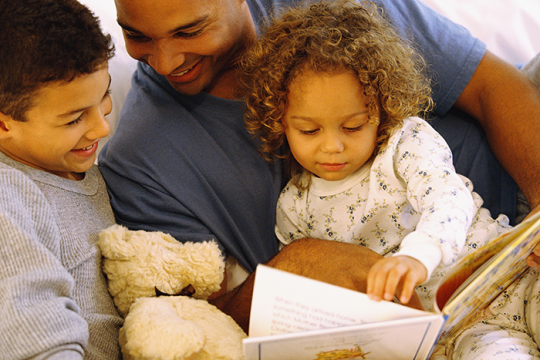 The Jewish people love to share stories, as memory is a central Jewish value. We cannot forget what has happened to us because we must share it with future generations. The past is one of our best learning tools.
Image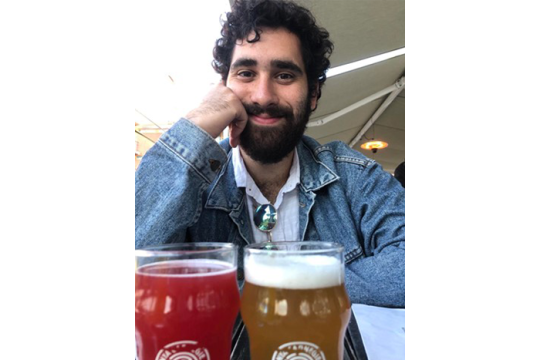 Third-year Hebrew Union College-NYC student Jesse Epstein hopes to make Judaism more accessible, meaningful, and relevant for today's Jewish community – through beer. He recently became the owner of Shmaltz Brewing Company, a beer-brewing brand aimed at providing community members with a mode and environment for consumption steeped in Jewish ethics, text, and tradition.
Image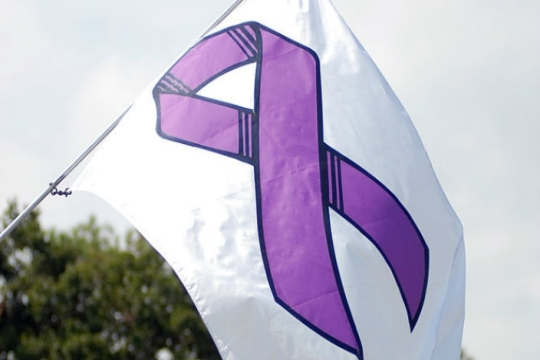 October is Domestic Violence Awareness Month (DVAM) in the U.S. This year, the National Network to End Domestic Violence (NNEDV) chose the theme of #Every1KnowsSome1 to highlight how common domestic violence is. Each of us may (or likely) knows someone, either in our Jewish community or our secular communities, who has been impacted by or is a survivor of domestic violence.