Image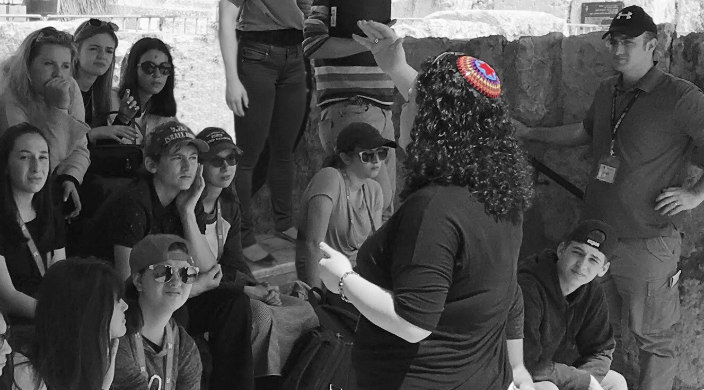 An Israeli teen visiting Toronto recently told me, "It is easy to be Jewish in Israel but hard to be Reform. In Canada, it is hard to be Jewish but easy to be Reform."
I've been thinking about that a lot lately.
When I arrived in Toronto 10 years ago, wearing a kippah (head covering) was not part of my practice, nor did it seem to be for most women. I decided the best way to teach young women they could wear one was to begin to do so myself. In time, it became a reminder of the holiness of my work as clergy, from enjoying laser tag with youth group kids to chanting Kol Nidrei.
In 2014, I had the privilege of being the cantor on the March of the Living. Throughout Poland, I wore my kippah, the weight of it bringing me comfort. When we arrived in Israel, though, I removed it. I'd become comfortable wearing a kippah in Toronto, but in Israel, I feared being questioned about my Jewish choice.
When one of the survivors on the trip approached me, concerned that my kippah had fallen off, I explained why I wasn't wearing it. Her response was clear: She didn't live through the Shoah so I would take off my kippah in Israel. I decided I would no longer allow fear to dictate my personal Jewish practice.
Since then, I have worn a kippah in Israel – and I've been met with interested inquiry. Recently, I led 28 teens from Temple Sinai Congregation of Toronto on a trip to Israel. In December 2018, outstanding teen leaders from YOZMA, the Reform Jewish community in Modi'in were selected for an exchange program in Toronto; it was one of those teens who said the line that's been in my mind ever since: "It is easy to be Jewish in Israel but hard to be Reform. In Canada, it is hard to be Jewish but easy to be Reform." 
How true it proved to be.
During the celebration of Rosh Chodesh entering the Hebrew month of Adar II – typically a time of joy and good humor – participants of Women of the Wall were harassed by thousands of Haredi Jews brought to the Western Wall to disturb their prayer. Watched on livestream from the comfort of my home while packing for our upcoming trip, I wondered whether my kippah might cause problems.
Still, I packed it and hoped for the best – and for more curious conversations.
As I boarded the plane to Israel, I took my seat next to an ultra-Orthodox Jewish man who did not want to be seated next to a woman. Spotting my kippah, he rose next to me and, looming, asked, "Are you trying to be a boy?"
I told him that I am a chazzanit (female cantor) and spent several minutes advocating for my seat. Ultimately, though, I decided I didn't want my teens' trip to start with a negative experience, so I switched seats. As I moved, I was told, "You're doing a mitzvah," but boldly, I responded, "This is not a mitzvah. This is harassment."
Our day of touring the Old City of Jerusalem, site of the recent attack on Women of the Wall, inspired me to wear a brightly colored kippah from the wedding of my friends Dan and Zach. It was both a holy garment and a statement.
As our group entered a historical courtyard in the Jewish quarter, several young boys noticed my kippah and began taunting us. "Reformi, reformi!" My kippah became a target, as more boys joined in the harassment. The way they yelled and spat at us made it clear that "reformi" was, to them a disgusting, hate-filled expletive.
As we moved past them, a few of my students responded, "Kulanu yehudim. V'ahavta l'reiecha kamocha." "We are all Jews. Love your neighbor as yourself."
We found a quiet corner to discuss our experience. How could children speak with such vitriol? Who is to blame? Was it my fault for wearing a kippah? No. Were these children at fault? Not entirely. I blame the teachers and families who have taught them.
Our conversation, though, revealed my students' deep Jewish values and pride in our synagogue community, which welcomes all people. Their experience, while unfortunate, concretized for them an understanding about the experience of Reform Jews in Israel. I believe their support and connection to Israel's future – a future where all kinds of Jews are celebrated – will remain strong for the rest of their lives.  
While in line at the airport to return home, two different people asked, "Why are you wearing a kippah?" In contrast to the experience in the Old City, neither judged me or made me feel small; one even responded, "That's so cool!" While some are being taught to hate, I choose to believe that even more have been taught to learn and to love.
"It is easy to be Jewish in Israel but hard to be Reform. In Canada, it is hard to be Jewish but easy to be Reform."
Now, this teenage observation resonates deeply. When I put on my kippah, it now symbolizes my solidarity with the Israeli Reform Jews and all those fighting for equality and fairness.
Israeli law prohibits gender segregation and the exclusion of women in most public settings, including flights. Learn more from the Israel Religious Action Center.
Related Posts
Image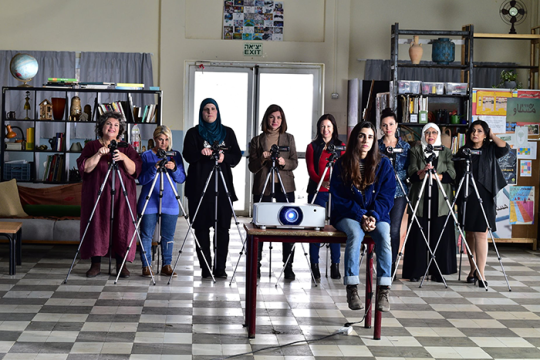 Both Arab and Jewish, young and old, the women of "Cinema Sabaya" learn about much more than filmmaking during the class; they discover that their differences are far outweighed by their bonds as women making their way in a patriarchal world.
Image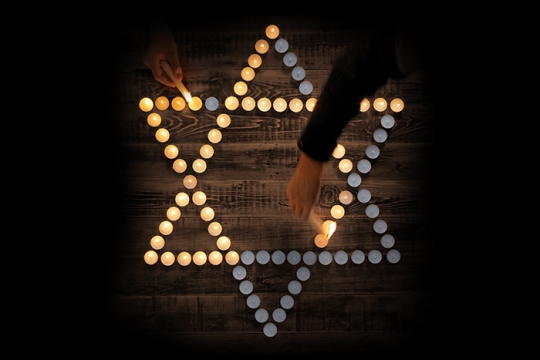 What does it mean to remember? It is to live in more than one world, to prevent the past from fading, and to call upon the future to illuminate it.
Image
A camel carrying a load. A golden pair of balanced scales. An open heart and an open mind. These are three of more than two dozen artists' visions of justice and righteousness featured in the invitational exhibition, "Tzedek Boxes: Justice Shall You Pursue."