Image
"Do not come any closer," God said. "Take off your sandals, for the place where you are standing is holy ground." Exodus 3:5
As I sit on the porch of my cabin, feeling the breeze pass by as the wind chime clinks, I reflect on my time at URJ Kutz Camp so far. Friends and congregants often ask, "Why do you go to the Kutz during the summer?" Located in Warwick, N.Y., it is far away from my home in Florida and is only for teens aspiring to lead or create in some way. Serving as a returning faculty member, especially this year in particular, is more than just a chance for me to teach teens directly and mentor college-aged staff.
It helps me recharge and remind me of why I became a rabbi and educator in the first place.
Kutz is where I can slow down, catch my breath, appreciate what is right before me, block out the noise from the outside world, and reignite my passion for Jewish teaching, learning and living. I am the educator from Congregation Kol Tikvah in Parkland, FL, and during the past few months, as I sat with and stood alongside my teens and community's families, many friends and colleagues would remind me, "Make sure you take care of yourself." Thanks to my degree in social work, I cognitively knew I needed to do this, but it was so very difficult to carve out that time.
Kutz has given me the space to heal, to reflect, to feel supported and loved, and to educate others. Last week was a true example of that.
When I arrived on a Sunday, that evening we had a staff-wide beit midrash, or study session with the theme "Chazak, Chazak, V'nitchazek – Strength for Oneself and Others." I shared two pieces of text, not from Torah or the Talmud but from a blog post I wrote and a prayer after the Parkland shootings that I asked someone else to create. This was the first time I sat down and shared these without choking back the tears, in part because I knew I was in a safe space with others who wanted to learn about my experiences. When the campers arrived a few days later, I had the honor of serving as the first clergy member to lead worship for the entire camp. 
While the rain forced us to move our physical space, the spiritual space remained. I shared three quotes throughout our ma'ariv (evening) service to help frame the summer. In addition to what I shared above, they were:
Surely God is in this place; and I knew it not… How full of awe is this place! This is other than the house of God, and this is the gate of heaven.    Genesis 28:16-17
Know before whom you stand Talmud (B'rachot 28b). These quotes reminded the full community that every space on camp is now sacred space, as we have entered sacred time.
I told our community:
"As you know at camp we use our spaces for multiple purposes, but we also use time this way.  We have left the schedules we have known – school is now out for the summer, and the lazy days of sleeping in are also gone. We are now on a new schedule, and living in camp time, which is also often Jewish time.  We are saying prayers before and after meals and praying daily – our camp time is sacred time, and our camp buildings become sacred spaces. Sacred not just because of prayer but sacred also because of the community we seek to build and the friendships we choose to foster.

Part of the beauty of Kutz is the culture and minhag, or communal norms, we build together. This service is about just that – reminding us we are always in sacred time and space when we are at camp and understanding some of the Jewish traditions that inform our community culture. Tonight, we are enveloped in a few quotes reminding us of this, as well as some prayers and music to remind us.  While the songleaders and I may pause to teach and remind you of some things that take place in the service, we also invite you to try to give yourself to this sacred place and community, with your prayers, your voice, your song."
Later in the week, we had another beit midrash, this time with the participants, around the theme of "Dissection of Prayer." I shared with the participants the words of our liturgy from Nisim b'Chol Yom, blessings for our daily miracles and tried to think of what applies to our daily lives and what we should hope for in the world as some of the blessings are personal and some are communal.
The next day, I served as the shaliach tzibur (worship leader) during Monday morning worship centered around the theme "How Do You Stand Up?" I carefully chose the words and prayers I shared about my experiences in Parkland, the melodies to accompany the prayers, and additional songs to set the mood - and the Kutz community shared in a powerful emotional and motivational service. I opened the service with an iyyun, setting our prayer intention for the morning:
"We in Parkland have been searching for meaning and healing.  Not only do we comfort the grief stricken and scared children, but we communally seek each other for support.  We give one another shoulders to cry on, listening ears and hands to hold.  It's hard to be in a community consumed with pain and grief.  As a rabbi, spending time counseling parents, teens and younger children – bearing witness to their fears and horrors of that day I need to remember what comforts us all."
Jewish musicians Dan Nichols and Peri Smilow joined in voice and song as we sang "Get Up," "Shirei Zimra," and "Ashrey." Dan taught us Ruth Pelham's "Turning of the World", and we ended with Rabbi Menachem Creditor's "Olam Chesed Yibaneh", which says this world will be built on love - ours and God's. Haley Stav, a Marjory Stoneman Douglas student and Kutz participant, shared her story and talked about how she turned "pain into action," sharing that she "created the first ever chapter of the MSD National Association of Students Against Gun Violence."
As we neared the end of service, I read aloud the email I had sent Reform Jewish liturgist Alden Solovy, who wrote a "Prayer for Parkland" in the days after the tragedy. Haley and I continued the conversation during a camp essential time, facilitated by journalist Budd Mishkin, former Kutz songleader and current faculty member.
These study sessions, worship experiences and conversations have served as catharsis of sorts. Being at Kutz has given me the space to share, process, reflect and grieve. My renewed strength will fuel me as I return to Parkland this week to serve my congregants and community, and for that I cannot thank Kutz enough.
Get involved in the Reform Jewish community's gun violence prevention work by visiting www.nfty.org/gvp.
Related Posts
Image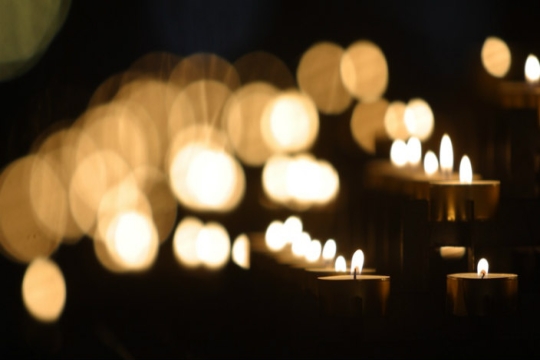 Tishah B'Av is a day of mourning, commemorating the destruction of the First and Second Temples. In recent years, it's also a day to mourn other tragedies that have darkened Jewish history - the Romans putting down the Bar Kochba revolt, mass murders of Jewish communities during the Crusades, expulsions from England, France, and Spain in the Middle Ages, and the Holocaust.
Image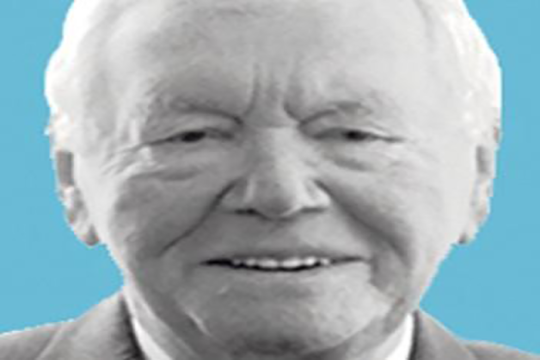 We have lost one of the G'dolay ha'dor, one of the rabbinic giants of our time. Rabbi Dow Marmur's life reflected the triumphs and tragedy of 20th Century Jewish life, beginning in Poland on the eve of the Shoah to his last days in the State of Israel. He was truly brilliant, incisive, and witty, with unshakable integrity.
Image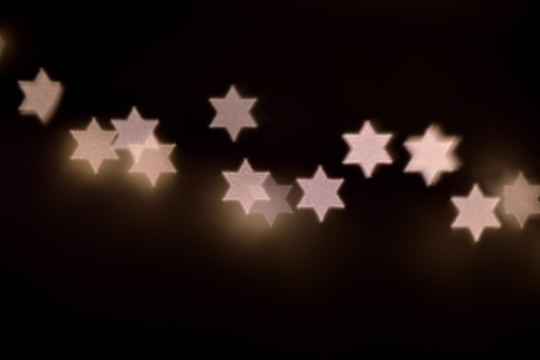 As we head into the holiday season, I am acutely aware of how much different this year is going to be than previous ones. I will be celebrating without my mom for the first time. My mother died in January 2021, and I'm still dealing with the unexpected waves of grief that wash over me, sometimes out of nowhere. As I head into this first winter holiday season without her, I'm not quite sure I know what to expect, other than everything is going to be very different.