Image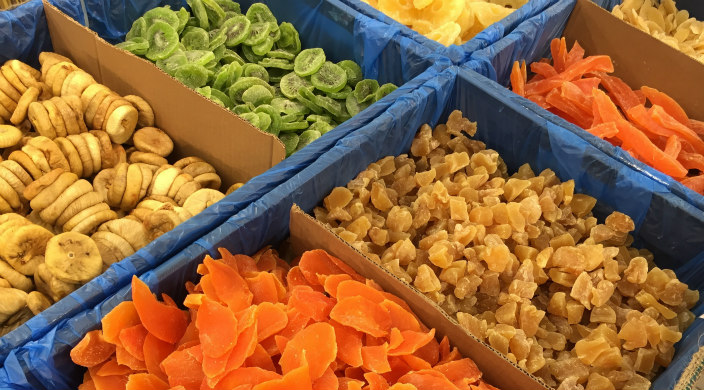 Recently, on a flight home from the U.S. to Israel, I was sitting next to a woman from Pittsburgh on her first trip to Israel. "You live in Jerusalem…that's so exciting." As I was a bit drowsy from the Advil PM I had taken to help me sleep on the long flight, I nodded and said, "Hmmm mmm…it's always exciting."
"When you land, what's the first thing you do? Oh, I bet you go and visit the Kotel (Hebrew for the Western Wall)."
"Hmmm…mmm well, not exactly. Usually, the first thing I do is unpack my bags, throw the dirty laundry in the machine, feed the cat and then…"
"Then you go to the Kotel?"
"No, then I go to the market and pick up some bread, eggs, and cottage cheese." (We Israelis eat a lot of cottage cheese.)
"And then you go to the Kotel?"
"No, then I open my mail, check my e-mail, take the shirts to the laundry, order more food for the cat, and get my bag ready for work the next day."
"But when do you go to the Kotel?"
"The Kotel? I hardly ever go."
"I can't believe it."
She turns to her friend next to her and says, "Hey, Susan, he lives in Jerusalem and hardly goes to the Kotel."
Both women seem a bit troubled. How could I, a resident of Jerusalem, not run to the Kotel every time I return to Israel?
The truth is, most of us living here in Jerusalem lead normal, average lives. We go to work, we come home, watch the latest series we're binging on Netflix, go to sleep, and do it all over again. In many respects, the citizens of Jerusalem are no different than residents of any other large cosmopolitan city.
Just last night, after a rehearsal for a musical I'm in (shameless advertisement: I'm in a production of Sondheim's "Assassins" that opens on February 15th), I decided to do some late-night grocery shopping.
As I walked into my local branch of "SuperSal," I was greeted by five-foot-high displays of dried fruits and nuts. Bins filled with dried ginger, papaya, melon, kiwi, dates (so many varieties), raisins, cranberries, pineapple, apricots, melon lined the market… Yes, the market reminded me that Tu BiShvat is just a couple of weeks away.
When I worked as a cantor in Los Angeles at Temple Isaiah, the clergy and synagogue staff were responsible for reminding the community when various holidays were coming. We planned events, activities, services, and programs. But here in Jerusalem, the supermarket reminds me. Here in Jerusalem, the entire country reminds me of the upcoming festivals and holidays. In my past life, I was always facilitating the concept of "Jewish time" for others. Here in Jerusalem, it just sort of happens.
And even though we are expecting rain, sleet, and hail this weekend, Tu BiShvat, the harbinger of spring, reminds us that winter will soon be over. And as soon as those gigantic piles of dried apricots are carted away, they will be replaced by large displays of Purim goodies: gifts to exchange, candy for the children, and large boxes of hamantaschen. Yes, the market reminds me that just a month after Tu BiShvat, Purim arrives.
Related Posts
Image
These are Torah portion haikus.
Image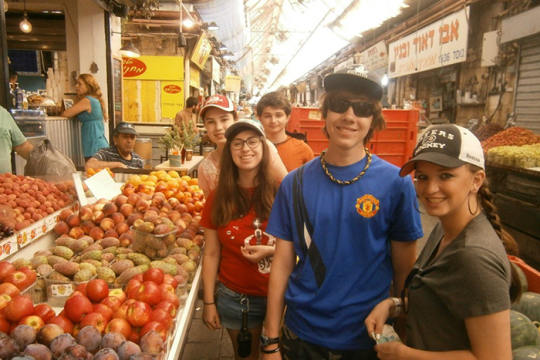 It's the height of summer in Israel. On a blistering summer day like today, there's nothing better than enjoying a refreshing treat to cool you down. Here are some of my all-time favorite Israeli popsicles, drinks, and treats.
Image
These Haikus focus on weekly Torah portions.