Image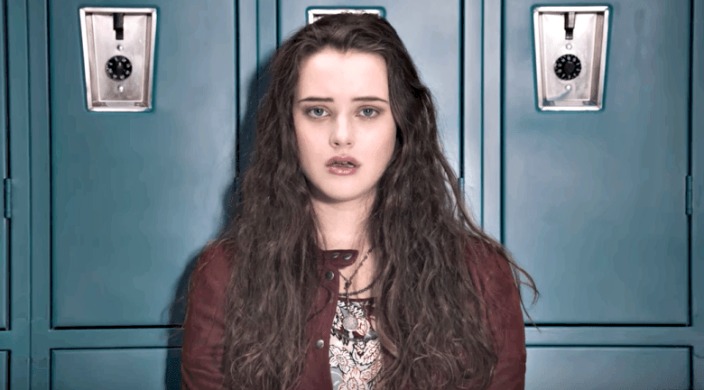 The Torah is filled with horrible stories. Though we paint Noah's pretty ark on nursery walls with animals two by two, the real story is that of a flood that kills all life on earth. We celebrate Joseph's beautiful coat of many colors but have far fewer conversations about how cruel the brothers are to one another. We focus on the bravery of Moses, but ignore the fact that his first act of leadership is to kill a taskmaster.  
We don't like horrible stories. Though they have lessons to teach us about life and pain, and how to survive this world, we don't like them – and as parents, we especially don't like them. The drive to protect our children is strong, and that drive only becomes stronger as they become teenagers. Horrible stories remind us of those moments where our children get hurt and we are unable to protect them.  
13 Reasons Why, the new miniseries from Netflix, is filled with painful stories about sadness, bullying, rape, and suicide.
Perhaps what makes these stories even worse, though, are the adults on the show. In the most horrible moments, the adults don't protect the children. In fact, they are painfully apathetic. When the teens bully each other at school, the parents turn away. When one of the boys comes home bloodied from a fight and tells his mother he doesn't want to talk about it, she lets him walk away. Watching the show is like holding up a mirror to our worst moments as adults.
But like the biblical silence of Noah, who doesn't argue with God to save the people from the flood waters, or Joseph's father Jacob, who turns a blind eye to his sons' fighting, 13 Reasons Why is a wakeup call for us. We must not turn away. This show begs us to talk to our teens about horrible things. They need our help unpacking what they are seeing and how it makes them feel. So how do we do that?
1. Raise the conversation and make space for teens to talk.
When we talk to teens, we often tell them what we are feeling and thinking, rather than giving them space to share. While this is quite natural, it doesn't help us understand our teens – it just helps them understand us. Start by asking open questions about the show. Even if your teen hasn't seen it, they have probably heard about it at school. Ask:
What did you think about 13 Reasons Why? 
What are your friends saying? 
Why do you think there's so much buzz about it? 
Ask the question, then be quiet; leave space for your teen to answer.
2. Offer to experience this with them.
If your teen has seen the show, ask them what they saw and what they think was important. Let them tell you what mattered to them. Then, ask if they will show you the specific scenes. Some teens will say no, and we as parents should be OK with that – but open the door to experience this together.
3. Reinforce their decision not to watch the show.
There's a lot of pressure right now to see this show, but allow your teen the space to say that he or she doesn't want to watch it. Reinforce that this is a good, heathy choice. The show is intense, and if your teen knows it isn't for them, reinforce the importance of knowing your limits and respecting yourself.
4. Recognize that the show is complicated.
Though the media is very focused on the suicide at the end of the series, many issues in this show that warrant our attention, including bullying, apathetic parents, rape culture, lack of discussion around mental illness, and more. Recognize that your teen may be concerned about other moments, too, and avoid focusing exclusively on the ending.
Like the biblical stories we prefer not to read or talk about, 13 Reasons Why forces us to confront the reality of difficult things in our world and invites us to have much needed conversations about how to deal with them. Unlike the parents in the show, we can't turn away. Let's use this as an opportunity to support our teens by opening the conversation.
For more Jewish arts and culture content, subscribe to the Tuesday edition of our Ten Minutes of Torah series.
Related Posts
Image
As 2021 draws to a close, it's a good time to reflect on the year in Jewish film and highlight six worthy of your attention. Two of the films here are from first-time filmmakers, another pair are Holocaust documentaries, and the final duo draw their tales from the past. Here is my list of the best Jewish films released in the U.S. in 2021.
Image
"Becoming Dr. Ruth" carefully and quite literally unpacks the turbulent early years of Dr. Ruth Westheimer -- Holocaust survivor, single mother, and eventual superstar sex therapist. At the same time, this one-woman show starring Tovah Feldshuh celebrates the possibilities of America, while never quite letting go of the past.
Image
Fresh off a nomination for best documentary at the Ophir Awards, the Israeli equivalent of the Oscars, Maya Sarfaty's new film, Love It Was Not, brings to American audiences the real-life tale of a love affair between a Jewish prisoner and her Nazi SS officer.