Image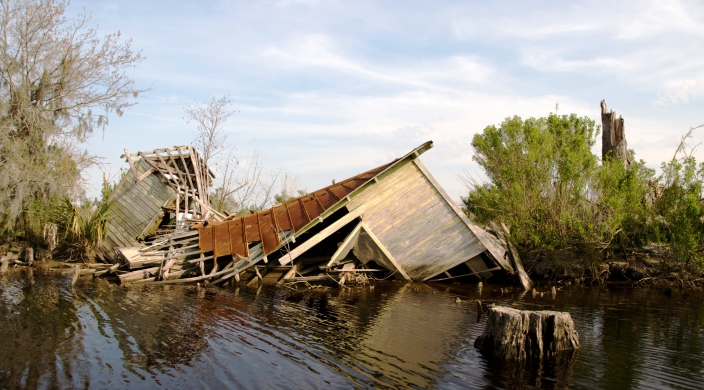 "On Rosh HaShanah, the year's decree is written, and on Yom Kippur it is sealed, who will live and who will die…"
We hear these words each year in our High Holidays prayer book, and they fill our hearts with dread: Have I done what was right, or at least the best that I was able to do? Are my heart and mind where they should be? What if this year is all that there is?
I suspect that few of us can answer these questions without trepidation, but on Yom Kippur 10 years ago, they held extra meaning for me.
In August 2005, the world watched as Hurricane Katrina churned in the Gulf of Mexico, preparing her assault on New Orleans and the Gulf Coast. Katrina made landfall on August 29th, the levies broke, and by August 31st, the Times-Picauyne reported, New Orleans was swamped. Chaos reigned.
A decade later, it is still one of the biggest natural disasters in U.S. history.                         
Like many, my life is divided into before and after Katrina – but I did not live in New Orleans, nor was I a victim of the storm. I was a volunteer who simply responded when asked, and that action has forever changed me.
I didn't have vast sums of money to give to storm victims, but I knew I had to do something. Not acting was not a choice. Rabbi Norman Hirsch writes, "Once or twice in a lifetime a man or woman may chose a radical leaving…" For me, Hurricane Katrina and the Yom Kippur that followed were the opportunity for that radical leaving.
As a nurse, I thought I could be of some help, so I volunteered to go to Louisiana with the federal government. That is how I came to spend Yom Kippur 2005 in a church in Baton Rouge at a service that remains the most meaningful I have ever experienced – and a major turning point in my life.
By October 2005, the full devastation of the storm was clear. As a volunteer, I resided at a FEMA tent city in Baton Rouge and spent my days helping to identify those who had died. Each day found me at the Family Find Call Center, where my fellow volunteers and I worked through more than 10,000 missing person reports and spoke with family members of those who had been lost.
I listened to stories of how their loved ones had died – the circumstances surrounding their demise and the finite details of how the storm had killed. I spoke with parents, spouses, siblings, and neighbors. They were often frantic, frequently resigned, and always grieving. They were also the picture of strength. Together, we cried.
Those conversations changed the fabric of who I am.
As Yom Kippur approached, I began to feel the familiar pull. I desperately needed to hear the Kol Nidre. I needed my religious community to help me help others. I needed to ask God to write my name in the Book of Life for another year. In the face of so much pain and grief, I needed the ritual of my religion to help me navigate the emotional storm I was experiencing daily.
I purchased a white blouse at a secondhand clothing store and headed to services being held at a church in Baton Rouge. As the cello began to play, I felt an inner peace I cannot fully describe, the release of a sigh that had been held for too long. For a brief period, there was calm and quiet and a sense of belonging that I've never felt before or since.
That Yom Kippur, I was moved by the music of the Kol Nidre like never before, and my time volunteering during that time reminded me of so many things that I needed to remember and reincorporate into my life.
I learned that the definition of family is more than I ever knew and that there's always room for one more in any family, regardless of blood ties.
I learned that food can bring people together and help with healing.
I re-learned that my religion is not only a platform from which I can work toward tikkun olam, repair of the world, but also a base to keep me grounded when life is difficult or sad.
And I learned that each Yom Kippur is an opportunity to pause and reflect.
Perhaps I should've known these things already, and on some level, I did – but Hurricane Katrina and Yom Kippur 2005 were the catalyst that changed the person I was becoming.
The people of New Orleans gave me so much that year. At a time when so many had so little to give, they trusted me with their stories of tragedy and loss – and I am thankful every day that I had an opportunity to listen.
Related Posts
Image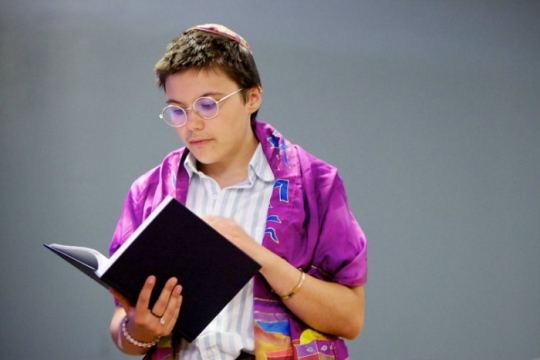 As part of the URJ Reflection Project, a new set of offerings and experiences for the High Holidays in a time of social distance, we've also developed three short essays that allow you to go deeper into the essence of Jewish wisdom that grounds these rituals.
Image
As 5781 begins, I find that the less I do, the better I feel. The more I am myself. The more at-home I am within my own body, my own mind. There is no glory in constant exhaustion and fatigue.
Image
At Yom Kippur, we wish one another "a safe and easy fast," but for those of us with eating disorders, it will be neither safe nor easy. It will be dangerous, but more so detrimental.