Image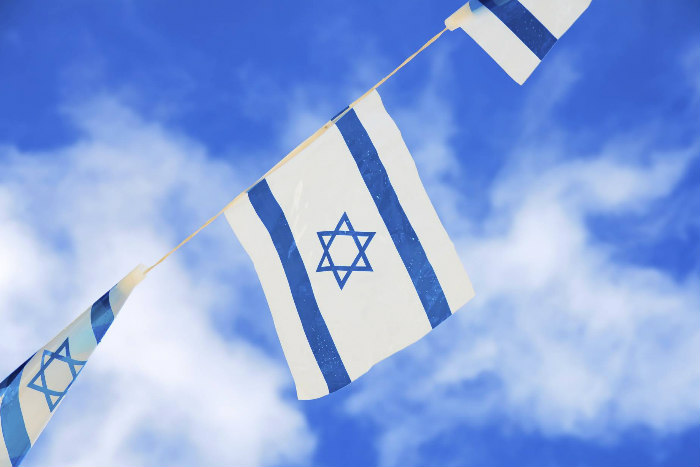 I am a cantor, so my voice is a huge part of my identity. I have been singing publicly since the age 7, when I led a group called "Rachel and the Rascals, which included a jazz pianist and my dad playing string bass. Also, as someone who has always been somewhat outspoken, I've never had trouble speaking my mind – so as a cantor, a teacher, and a leader in the Jewish community, one of my goals is to help others find their voices.
Last week, I participated in the 38th World Zionist Congress (WZC), the first to ever be held virtually. I headed into the week with slight trepidation, because although the Association of Reform Zionists of America (ARZA) slate received 50 percent more votes this year than in 2015, the Modern Orthodox and ultra-Orthodox movements' participation far exceeded expectations, diminishing progressive Judaism's lead within the U.S. delegation to the Congress. When the Israeli parties were factored in, the left and center-left no longer had the majority we enjoyed for the past decade.
And so, although I was honored to have been placed in a position on the ARZA slate with a high likelihood of becoming a voting delegate, we did not receive enough votes for that to be the case. However, despite being "only" an alternate, I realized that even though I couldn't vote in the Congress, I still had a part to play.
While this was my first participation in a WZC, I very quickly understood that this Congress was particularly contentious. We began the week with a briefing from Israel Movement for Reform and Progressive Judaism (IMPJ) Executive Director Rabbi Gilad Kariv, our chief negotiator, who explained that the Orthodox and right-wing blocs had collaborated to create an "Agreement of Principles" that abandoned the tradition of wall-to-wall agreements – which infers a balanced agreement assigning positions of power based on the elections' outcome and is inclusive of the entire spectrum of ideologies and political parties.
They were trying to push through a one-sided agreement based on a narrow majority, potentially alienating egalitarian Diaspora Jews to an irremediable degree, and leaving us without any checks and balances in the World Zionist Organization (WZO). We quickly organized a campaign calling on leadership in Hadassah, B'nai Brith, and other international Zionist organizations to take a stand and vote against the agreement. I am so grateful that those organizations – who generally prefer to maintain politically neutral – used their position to push for a wall-to-wall agreement instead of a winner-take-all proposition.
After a couple of days, we had a unanimously signed agreement that was more balanced, thanks to the work of so many – from the Reform Movement's leadership to alternate delegates like me – who made calls, sent emails, signed petitions, and did all we could to rescue the WZO from an attempt to marginalize us. We can feel a sense of accomplishment in ensuring that the WZO will remain as Theodor Herzl designed it to be: the Parliament of the Jewish People. The unity of Am YisraelAm Yisraelעַם יִשְׂרָאֵלLiterally, "the people of Israel." The nation or people of Israel. The Jewish people. is an ideological imperative; it is represented by my own family, in which I, a female Reform cantor, and my Chabad-affiliated stepson can respect and love each other despite our differences.
However, one might ask: Since we have a large bloc that includes the Reform, Reconstructionist, and Conservative movements, as well as the Israeli parties with shared ideals, why did we lose our majority in the Congress this year? Why did we have to struggle for our place at the table?
Regardless of an extraordinarily well-organized campaign by ARZA and the Union for Reform Judaism, led by Rabbi Josh Weinberg, the fact remains that a great many Reform and Conservative Jews still did not vote – missing out on the only democratic way for Jews in the Diaspora to have a voice in Israel. We must begin to consider and work to ensure that we improve our participation in the 2025 WZC elections. 
Just prior to the World Zionist Congress, Rabbi David Eliezrie, a Chabad rabbi from Orange County, CA, recently wrote a piece for The Jerusalem Post espousing perspectives with which I largely disagree. I do, however, find his charge compelling: 
"Let's put our time and resources into building a strong bond between every Jew and Israel. Let's educate kids and adults to know that since the days of Abraham, Israel has been the homeland for the Jewish people. Let's inspire them with the remarkable accomplishments of modern Israel as a great center of innovation and technology with an extraordinary robust – if imperfect – democracy."
If you feel overwhelmed in trying to accomplish these goals, simply do what you are able to do. Whether it is for the World Zionist Congress or the U.S. elections, if you have the ability to vote, take that responsibility seriously. Find others with similar values and work together to create the world in which you want to live. As it says in Pirkei Avot, we do not need to complete the task, but we are not free to desist from it.
Elana Arian, one of the leading voices in contemporary Jewish music, teaches us by song, "I have a voice. My voice is powerful. My voice can change the world." We each have a role to play, a seat at the table, and a choice to make.
Let's use our voices to change the world.
Related Posts
Image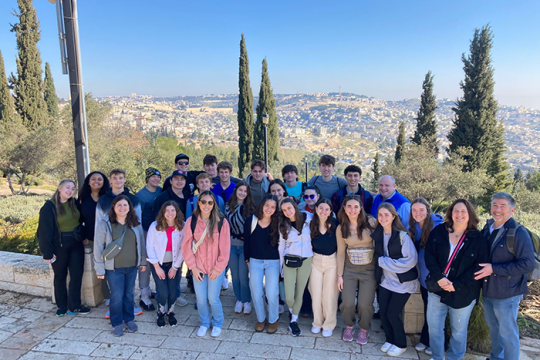 What happens when you take six Jewish teens and six Catholic teens to Israel? This was the very question that Roger Tilles and the late Fr. Tom Hartman hoped to answer in 1988 when they organized Project Understanding.
Image
In November 2006, I set out with a pack on my back to walk the Land. I knew that before I enlisted in the Israel Defense Forces, I wanted a more intimate relationship with the country that I had made my home.
Image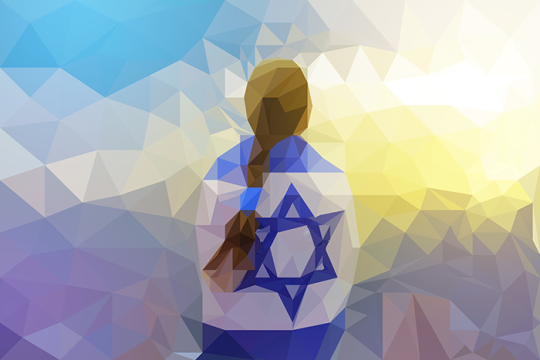 While many are acquainted with the "fathers" of modern Zionism (Theodore Herzl, Leon Pinsker, David Ben Gurion, and others) early women Zionists have been largely overlooked. Their contributions to Zionism and Jewish kibbutzim were vital to establishing the state of Israel. It's time that their work was celebrated and recognized.