Image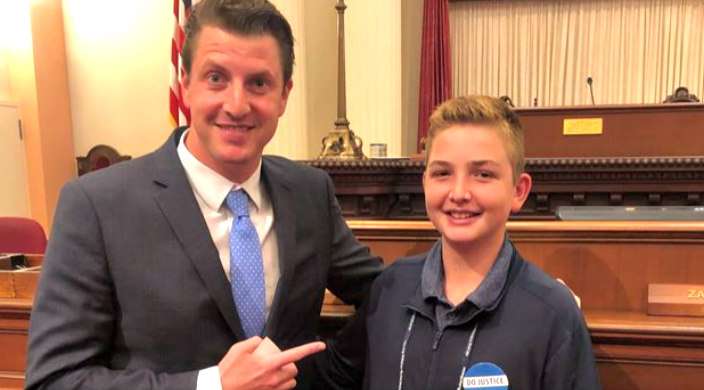 I chose to spend the last day of summer before seventh grade participating in the 2019 Sacramento Lobby Day with the California Religious Action Center of Reform Judaism (RAC-CA). This was a very special experience for me, and it was incredible to be able to go and participate with my synagogue, Congregation Or Ami in Calabasas, CA. 
I have always hated thinking about people who go to bed at night with no safe place to sleep and no food. Even though it's hard to imagine, I can think about how horrible it would be if it were me and my family. I witnessed a lot of homelessness in San Francisco when I went with my grandpa a few years ago, and I've wanted to do something about it ever since. I have a very fortunate life, and I wish everyone could be as comfortable as me. When my family participates in a "Feed the Hungry" program with Or Ami, I see kids, some my own age, and I know they are hungry - and it's just because we were born into different families. This just isn't right.
When I first heard about RAC-CA's Lobby Day, I didn't want to go because there weren't other 12-year-olds going. Then I read about the bills we were going to lobby on, and I got very excited because they were so meaningful to me. RAC-CA works on six issues: criminal justice reform, immigrant justice, climate change, housing and homelessness, healthcare, and gun violence prevention.
On Lobby Day, I thought I was just going to go and stand by while the adults did the talking. When the leader asked who wanted to speak in our small group meeting, I raised my hand and I was picked. I got to be part of the meeting with Senator Henry Stern's representative. I sat at the table full of adults and did my best to explain how we felt about the issues.
Something I remember from the meeting is that his representative said, "It's the people like you that make a difference. When you show that you care, that's what makes a difference." This made me realize that my efforts were not for nothing, and we were actually doing something valuable and important. My last day of summer was not wasted!
Then the senator himself arrived. He brought us to the Senate Floor, and I got to see where they vote and where laws are made. The best part of the day was when Senator Stern heard about my presentation and asked me if I wanted to intern for him in his office near my home. I still cannot believe this happened!
I really appreciate the work that RAC-CA does for our state and how it represents our beliefs as Jews in the Reform Movement. Tikkun olam, repair of our broken world, is a Jewish value that means a lot to me; it means we need to work to make the world a better place, not just for us and our family or community but for everyone. My synagogue and parents teach me a lot about the value of b'tzelem Elohim, which means we are all created in the image of God. We are all the same and deserve the same things and we have to keep working toward this goal.
Jonah Bookman, age 12, is a member of Congregation Or Ami in Calabasas, CA.
Get involved with one of the Religious Action Center of Reform Judaism's state project by visiting rac.org. Such state-based projects are currently available in California, Illinois, Ohio, Texas, and New York, with more to come.
Related Posts
Image
"Good Night Oppy," a documentary streaming on Amazon Prime about the two robotic rovers that NASA sent to Mars in 2003, grabbed me by the heart. What I did not expect to experience from this movie was a potent lesson in parenting from NASA engineers.
Image
In the beginning God created the heavens and the earth. The earth was unformed and void, and darkness was upon the face of the deep; and the spirit of God hovered over the face of the waters. God said: "Let there be light." And there was light.
Image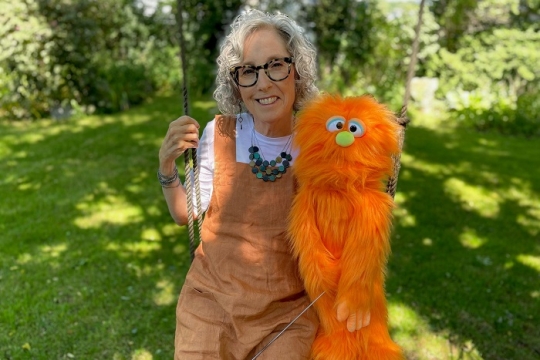 Before the summer slips away, join award-winning children's musician and composer Ellen Allard for Summer Family Jam, a 5-week series of joyful, interactive, and engaging 30-minute virtual family music classes for ages 0 - 6.