Image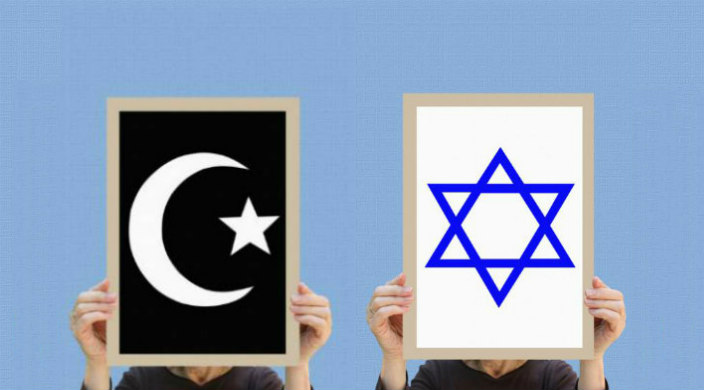 Rabbi Sarah Bassin and Imam Abdullah Antepli recently joined podcast host Krista Tippett for a live recording of her award-winning podcast On Being. The episode was recorded in front of an audience at the Union for Reform Judaism's General Assembly in Boston in December 2017.
Rabbi Bassin is the associate rabbi of Temple Emanuel of Beverly Hills. She served as the first executive director of NewGround, a Muslim-Jewish Partnership for change, an organization started in Los Angeles by young Jews and Muslims, and serves on its board.  
Imam Antepli serves as the chief representative of Muslim affairs and an adjunct professor of Islamic studies at Duke University. He's also the co-creator of the Muslim Leadership Initiative at the Shalom Hartman Institute in Jerusalem.
This interview is adapted from their conversation, broadcast in a recent episode of On Being.
Krista Tippett: It sounds like the beginning of a joke, and in truth, there's a lot of laughter in what comes next: An imam and a rabbi walk into a conference of Reform Jews…but amidst reports of rising anti-Semitism and Islamophobia, there are also friendships and conversations like this taking place.
Words like "interfaith relations" and "Muslim-Jewish dialogue" don't convey the beauty, the depth, and the transformation that happens in these experiences.
Rabbi Bassin: The language I've used conveys the feeling of "holy envy." There are a lot of things that each religious group does particularly well. When people encounter the Jewish community, one of the things they admire is our diversity of opinion, our way of arguing, how alive our conversations are.
But we're also not that good at talking about God.
So when I look at Muslims and see the way that this language of God just flows through them without any sort of self-conscious awareness, I'm envious of that. It's an envy that actually makes me want to dig for it in my own tradition.
Imam Antepli: My biggest holy envy of Judaism is Shabbat. This is something the world needs more of. Imagine: When the world's largest, most effective and influential religion – capitalism – is telling you, "Work more. Buy more. Study harder," there's one voice from Sinai, for 5,000 years, saying, "Once a week, don't do that!"
I also envy your discomfort with God, your wrestling with God, your ability to question – so I can look from your shoulder and enjoy that it's possible.
Ms. Tippett: Asking "What do you believe?" is a Christian question, but you can't do that it with Islam or Judaism. These are traditions of lived piety.
Imam Antepli: Shy away from anybody who tells you, "Islam is…" "Christianity says…" or "Judaism believes…" Christianity is not only what the New Testament says. Judaism is not only what Tanach says. Islam is not what Qur'an says. Islam is what Muslims do. You have to see the human manifestation of that text over centuries, not just in one community or one episode.
Ms. Tippett: In your Rosh HaShanah sermon, you spoke about the Kabbalistic interpretation of the creation story as a Jewish lens to Dr. Martin Luther King's prophetic statement, "Darkness cannot drive out darkness."
Rabbi Bassin: I felt the need to speak as a rabbi about the spiritual exhaustion people were feeling as darkness and hate and anger were building, so I referenced the fact that on the day of the white supremacist march, a group of about 20 of our congregants went down to Orange County to help prepare with a back-to-school day for about 300 refugee kids, many of whom were going to be returning to school for the first time since leaving their war-torn countries.
You couldn't think of what light driving out darkness looks like more than this one group yelling, "Get out! We don't want you in our country!" and here we are saying, "Welcome. We are glad to have you as our neighbors."
Dr. Martin Luther King, Jr., was so right: Fighting battles that are rooted in love is what's going to marginalize the hate, not yelling back.
Imam Antepli: A piece of tradition that informs my desire to reach and build strong relationships with American Jewish communities is a Turkish Haredi joke.
A Turkish Haredi Sufi walking at midnight sees another Turkish Haredi desperately looking for something and asks, "What's going on?"
"I can't find my car key."
They look everywhere, until the one who's trying to help asks, "Are you sure you dropped it here?"
"No, I don't think I dropped it here."
"Then why are you looking for it here?"
"This is the only place where the light is on."
The answers to some of the questions people of faith are asking as a result of modernity already exist in those places where tradition is shedding light – but many answers are in those dark places, and it's very difficult for one tradition to go to those dark places alone.
We can shape a different kind of theology by walking into those dark places together, holding each other's hands, and glorifying God's names in a very unique and different way together. Inshallah, God willing.
Related Posts
Image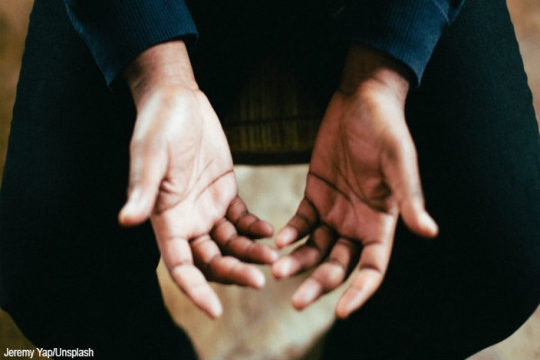 Guests Rabbi Sarah Bassin and Imam Abdullah Antepli joined On being's Krista Tippett to talk about their pioneering work in building bridges of understanding between Muslims and Jews.
Image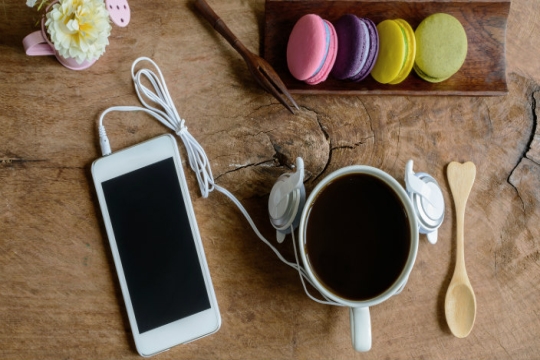 Here at ReformJudaism.org, we're celebrating a very special birthday: Our first podcast, On the Other Hand: Ten Minutes of Torah, is turning three years old! We're growing up so fast and getting so big. Cake, anyone?
Image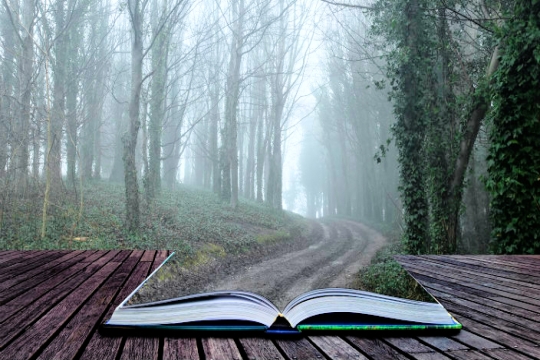 Whether you listen while driving to work, preparing Shabbat dinner, or taking your kids to school, each episode will give you a new story to reflect upon and to discuss with the people in your life.