Image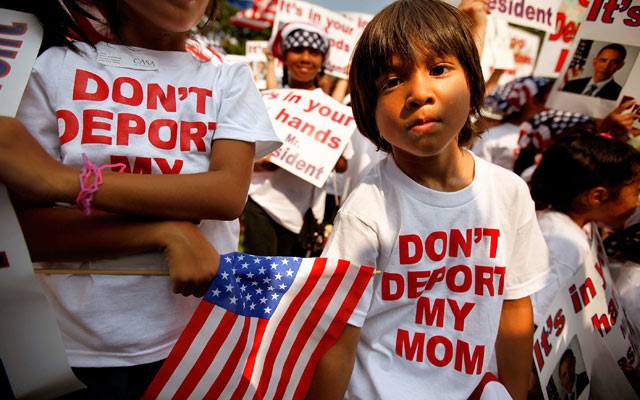 As we count our days to Shavuot, we are ever mindful that we left Egypt as strangers but came to Sinai to fulfill a mission. The Torah teaches us that, having once been strangers and outcasts in the Land of Egypt, we must always defend the rights of the stranger, treating the stranger in our midst as the native born. There may be many commands that seem difficult or impractical, but that is not the case with the command to defend the rights of those who sojourn among us. That must be our collective task for this Shavuot season.
– Rabbi Sam Gordon, Congregation Sukkat Shalom, Wilmette, IL
Rabbi Gordon's congregant, Carole Segal, shared the following message about the modern day strangers in our midst, at an event hosted by the Illinois Business Immigration Coalition (IBIC). Rabbi Gordon says of his congregant, "Carole and Gordon Segal are active members of Congregation Sukkat Shalom in Wilmette. In their corporate and philanthropic lives, they model deeply held Jewish values. They are leaders in Chicago in the arts, interfaith relations, and education."
My name is Carole Segal, and I am the co-founder of Crate and Barrel, Illinois Business Immigration Coalition co-chair, [and Sukkat Shalom congregant]. Over 50 years ago, my husband and I opened a store where other young couples like ourselves, with good taste but no money, could purchase well-designed household goods at affordable prices. Our company is now global, but it started with one simple idea - to treat our associates like family - and they would treat our customers the same. Our employees actually became our extended family, and we helped them through their own family issues, from devastating illnesses to their children's developmental challenges.

Because families are still the cornerstone of Crate and Barrel, I was shocked to read the recent Washington Post article which reported that in 2012 an estimated 150,000 U.S. born children had a parent deported, and some 5,000 of these children are currently in foster care. This is a horrific situation, unnecessarily dividing and destroying families living in this country. As a humanitarian, I have real problems with this. I am appalled; it goes against my morals, my sense of fairness and justice, and my hope for community of all Americans.

Actually, there are more than 4 million children who are U.S. citizens by birth and live in families where one or more of their parents are undocumented. Can you imagine the fear that these families must face and live with every day?
Immigration reform and the fight against deportations are not partisan political movements nor only the concern of one segment of our society. Advocates for immigration reform, including many Reform rabbis, are working in coalitions across religious and ethnic groups as well as business, professional, and labor organizations to promote the passage of comprehensive reform.
Carole shared this message on Tuesday, April 22, 2014 at "Immigration Reform: Bottom-Line 2014," an event hosted by the Illinois Business Immigration Coalition (IBIC) at the Chicago Club. IBIC is a network of business leaders, businesses, and business associations working together to promote sensible immigration reform that allows the integration of immigrants into the economy as consumers, workers, entrepreneurs and citizens.
Rabbi Samuel N. Gordon is the rabbi of Congregation Sukkat Shalom in Wilmette, IL. Carole Segal is a founder of Crate and Barrel.
Related Posts
Image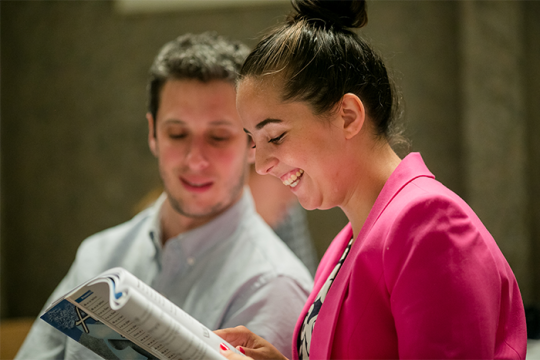 Lifelong learning, however, can be easier said than done. For many, as they enter adulthood, with its competing demands and obligations, setting aside time for learning – and especially for Jewish learning – can be challenging indeed.
Image
At 10, Jeff Erlanger appeared on "Mister Rogers' Neighborhood" in his wheelchair. I recently asked Jeff's parents about how they raised such a competent and loving son.
Image
When I became rabbi of Monmouth Reform Temple in Tinton Falls, NJ, I quickly discovered that some people in our community thought we were a church. Mail was addressed to "Monmouth Reformed Temple," and letters were addressed "Dear Pastor."