Image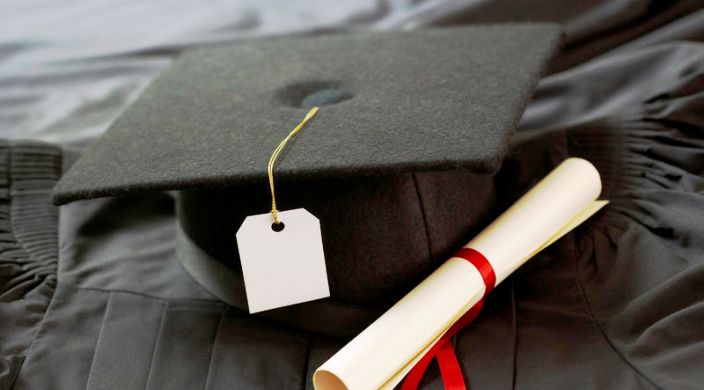 We encouraged our daughter, Sydney Plovsky, who is a sophomore at Elon University, to read Torah during the High Holidays at her school; growing up, she had been a frequent Torah reader at Temple Emanuel in Greensboro, N.C. Sydney's response was that she would only agree to chant Torah were she to receive a suitable essay from us, her parents, explaining why this was important. The following is the response we sent her – and by the way, it worked!
Dear Sydney,

It has been decades since I have been asked to write a persuasive essay, and I've certainly forgotten proper format, so I am asking that you give me creative license in the writing of this paper. I was amused by your challenge to place in writing why it is important to me for you to offer to read Torah at Elon University over the High Holidays. As it turns out, it was equally important to both your father and me, as he had significant input into our joint reasoning.

We took your request seriously and embarked on some local research. Our friends found your request intriguing, as well, and they provided great assistance in the writing of this document.

We always like to interject a little humor when we can, so Dad and I decided to write our reasons in the "Top 10" David Letterman style. Your ordering may differ slightly from ours but here goes:

The Top 10 Reasons Why You Should Offer to Read Torah during High Holidays at Elon:

Reading Torah will keep your Hebrew skills current so you can easily converse on future trips to Israel.
Reading Torah is a great way to speak to your ancestors, especially because cell phone reception is not good where they are.
Reading Torah is a great way to honor Elon's commitment to active Jewish engagement. Just a few short years ago there were no students reading Torah.
Reading Torah will help reduce the electric bill at Temple Emanuel because your parents will be beaming.
Reading Torah is the safest way to get chai.
You never know what really hot Jewish guy will be in the congregation watching.
Chanting Torah sets an example that it is a special honor and way cool.
Reading Torah confirms all those years at Jewish day school paid off.
God needs to hear from you now and then.
As a community of Jews, reading Torah is one of the most vital threads in the tapestry of your heritage. Simply stated, it's "what we do."

We hope you found some humor in the aforementioned reasons. But on a more serious note, our entire family witnessed the atrocities of the Holocaust while attending the March of the Living. As I marched through the death camps, I recall trying to visualize the faces behind the mountain of suitcases and reading glasses. I was horrified by the lost hopes, dreams, and potential contributions of Jews as I witnessed the mound of human ash at Majdanek.

Historically, whenever attempts were made toward ethnic genocide or religious oppression, one of the first things an oppressor did was to take away the Bible of a religious community. More than once in our collective history, our synagogues, our Torahs, and its teachings have been destroyed. I cannot underestimate the comfort and peace of mind it brings to adults and elders in a congregation, and, I believe, all of those who perished in the Holocaust, to know that our young adults will carry on the teachings of the Torah to generations thereafter. Chanting Torah exemplifies your personal commitment to our future.

All our love,
Mom and Dad
Related Posts
Image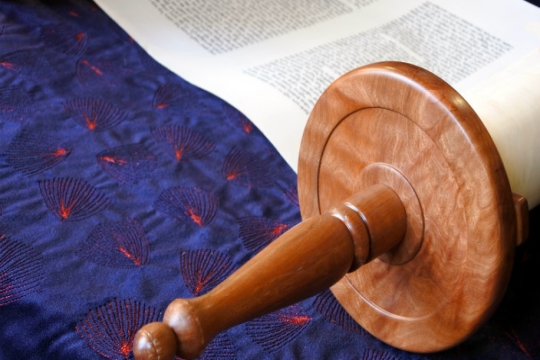 I'm a self-proclaimed book worm. Since I could read, my default setting has been to research anything new at the library before implementing it. However, adulthood has taught me that some of the best lessons are learned after acting and truly living, which is why Rabbi Yanklowitz's perspective so resonates with me. Even so, I always start new adventures by studying.
Image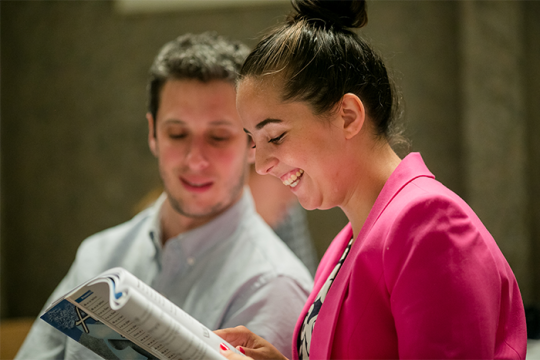 Lifelong learning, however, can be easier said than done. For many, as they enter adulthood, with its competing demands and obligations, setting aside time for learning – and especially for Jewish learning – can be challenging indeed.
Image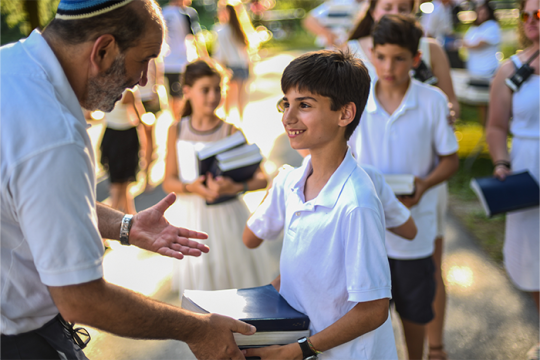 For the past two years, it has felt like much of what we have valued was sinking and all we could do was watch and grieve. But if we really look back, we realize that there is so much we've learned.