Image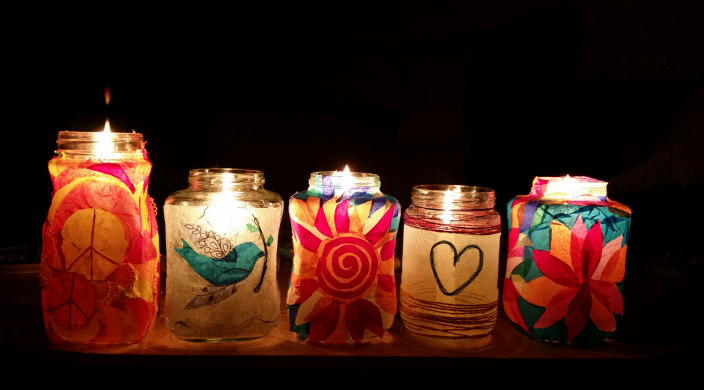 During the current Hebrew month of Kislev (November and December), we will celebrate Hanukkah, Christmas, and Diwali, a Hindu festival of lights, together here in southern Israel.
At this darkest time of year, as the days get shorter and the nights longer, a gloom settles upon us. Ancient peoples created a mythical monster who swallowed the sun earlier every day to explain the darkness, which caused great fear and uncertainty, forcing the people to pose this difficult question: Can we say for certain that the sun will rise tomorrow morning?
As our own cycle of violence and fear continues, we have been asking ourselves the very same question. Indeed, it seems as though that same ancient monster is roaming around in the rooms of our hearts, extinguishing the sparks of light.
Yehonatan Geffen, the modern Israeli poet and songwriter, in his poem "Recently," precisely describes the ability of fear to extinguish the spark within us that drives us outside to interact with others. Indeed, he captures fear's ability to extinguish our spark of curiosity, our desire for knowledge, and our hope for good, replacing them with an "expectation for disaster." Fear's essence in extinguishing our ability to love and express love leaves us in a deep inner darkness that does not allow us to see ourselves.
recently I do not leave my house
I cannot read
And I am expecting a disaster
I have not written in a while
to her which I loved
Where have I disappeared
Lately
And no one is saying
Not saying when it will end
For how long recently will continue to go on
In ancient days, the holidays of light were celebrated at this season as a way to drive out the fear of darkness. It is no accident that they evolved into Hanukkah, Christmas, Diwali and others, all of which incorporate the positive victory of light over darkness, the spark of hope, and the spread of light.
Although we can see neither our own faces nor the faces of others in the darkness, the InLight conversations, letters, and videos we have received from all corners of Israeli and Palestinian society since the start of the new year fill us with hope, helping blow wind onto the sparks and transform them into a big and bright light.
We invite you to continue to send us your thoughts, even as we organize these and other activities to help us generate more light by which we can see the faces of our neighbors:
On December 10th, we will light candles in honor of the International Day of Human Rights, as well as discuss the meaning of this day, learn together about "light" as it appears in Judaism and Islam, and think together about ways to stop the spread of fear that often accompanies seclusion and violence.
On December 21st, the shortest day of the year, Jewish-Arab encounters will be held throughout the country and will include family-friendly arts and crafts projects to create oil lamps just before nightfall. Across the country, all the lamps will be lit at an agreed upon time, kicking off other InLight opportunities – singing, prayer, dialogue – depending on needs and interests of individual groups.
‫Rabbi Yael Karrie is the spiritual leader of Kehillat Sha'ar HaNegev, a Reform congregation near Israel's border with Gaza. Please email her for information about participating in an InLight program during Kislev.
Related Posts
Image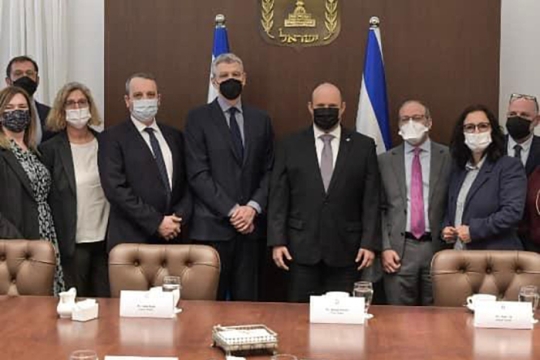 In meetings with the President of Israel, Isaac Herzog, Defense Minister Benny Gantz, Finance Minister Avigdor Lieberman, Transportation Minister Merav Michaeli, and Foreign Minister and Alternate Prime Minister Yair Lapid, we discussed the crisis in Ukraine, the future of the Kotel, ensuring more funding and rights for non-Orthodox Jews, combatting racism, and stopping extremist violence against Palestinians, in addition to other pressing issues.
Image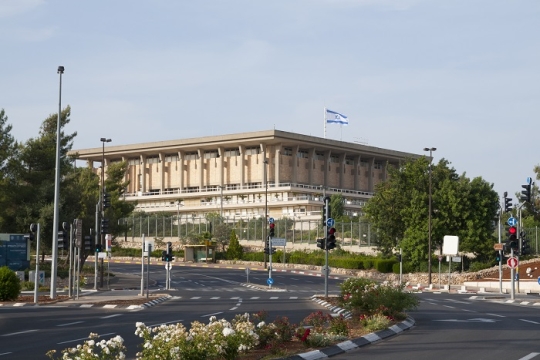 On Sunday, Israel's Knesset narrowly voted in Israel's 36th government with Naftali Bennett as the nation's 13th prime minister, unseating the incumbant Benjamin Netanyahu.
Image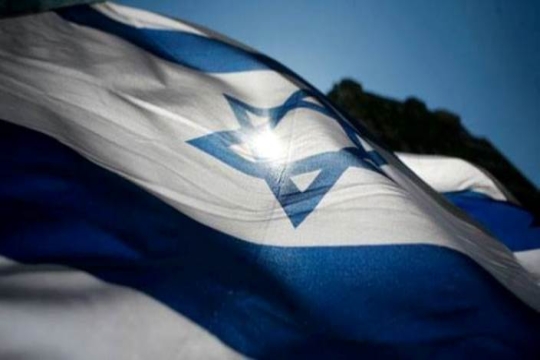 When the State of Israel was established in 1948, its secular founders envisioned a nation that would be both Jewish and attuned to the values of liberal democracy. They were confident that a country with an overwhelming Jewish majority could maintain a Jewish character and ensure civic equality for all its inhabitants.