Image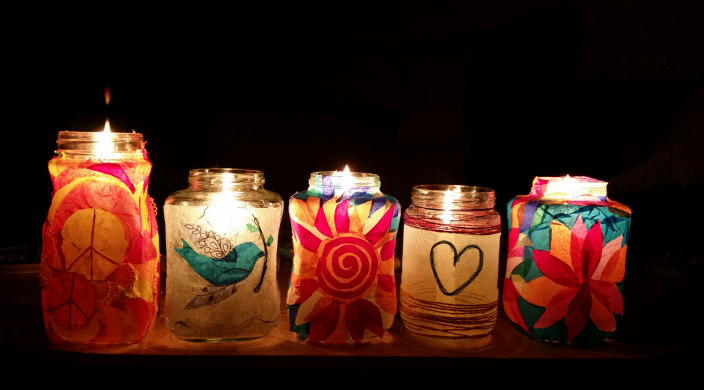 During the current Hebrew month of Kislev (November and December), we will celebrate Hanukkah, Christmas, and Diwali, a Hindu festival of lights, together here in southern Israel.
At this darkest time of year, as the days get shorter and the nights longer, a gloom settles upon us. Ancient peoples created a mythical monster who swallowed the sun earlier every day to explain the darkness, which caused great fear and uncertainty, forcing the people to pose this difficult question: Can we say for certain that the sun will rise tomorrow morning?
As our own cycle of violence and fear continues, we have been asking ourselves the very same question. Indeed, it seems as though that same ancient monster is roaming around in the rooms of our hearts, extinguishing the sparks of light.
Yehonatan Geffen, the modern Israeli poet and songwriter, in his poem "Recently," precisely describes the ability of fear to extinguish the spark within us that drives us outside to interact with others. Indeed, he captures fear's ability to extinguish our spark of curiosity, our desire for knowledge, and our hope for good, replacing them with an "expectation for disaster." Fear's essence in extinguishing our ability to love and express love leaves us in a deep inner darkness that does not allow us to see ourselves.
recently I do not leave my house
I cannot read
And I am expecting a disaster
I have not written in a while
to her which I loved
Where have I disappeared
Lately
And no one is saying
Not saying when it will end
For how long recently will continue to go on
In ancient days, the holidays of light were celebrated at this season as a way to drive out the fear of darkness. It is no accident that they evolved into Hanukkah, Christmas, Diwali and others, all of which incorporate the positive victory of light over darkness, the spark of hope, and the spread of light.
Although we can see neither our own faces nor the faces of others in the darkness, the InLight conversations, letters, and videos we have received from all corners of Israeli and Palestinian society since the start of the new year fill us with hope, helping blow wind onto the sparks and transform them into a big and bright light.
We invite you to continue to send us your thoughts, even as we organize these and other activities to help us generate more light by which we can see the faces of our neighbors:
On December 10th, we will light candles in honor of the International Day of Human Rights, as well as discuss the meaning of this day, learn together about "light" as it appears in Judaism and Islam, and think together about ways to stop the spread of fear that often accompanies seclusion and violence.
On December 21st, the shortest day of the year, Jewish-Arab encounters will be held throughout the country and will include family-friendly arts and crafts projects to create oil lamps just before nightfall. Across the country, all the lamps will be lit at an agreed upon time, kicking off other InLight opportunities – singing, prayer, dialogue – depending on needs and interests of individual groups.
‫Rabbi Yael Karrie is the spiritual leader of Kehillat Sha'ar HaNegev, a Reform congregation near Israel's border with Gaza. Please email her for information about participating in an InLight program during Kislev.
Related Posts
Image
Nearly two months ago, our Just Zionism group landed in Israel as the election to cement a far-right government in the Knesset was taking effect. When we landed, I had a surface-level understanding of Israeli politics but was about to get a crash course on the election's implications for the activists who were heartbroken by the results.
Image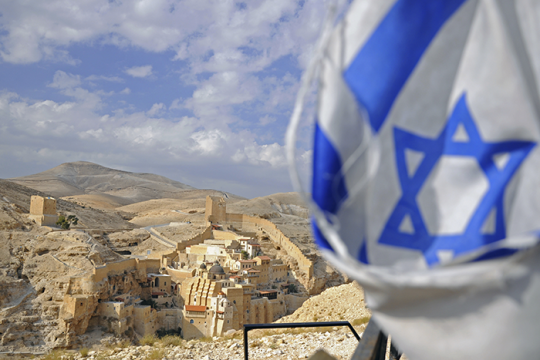 On November 2, 2022, I landed at Ben Gurion Airport for the first time. Filled with many emotions, this being my first trip to Israel, I decided to keep an open mind as I joined twelve young adult leaders on a journey to learn more about Israel, Zionism, and why Jews in the Diaspora, especially in the United States, should be engaged.
Image
There are a few days in my life that stand out. There are the big milestones: my first days of school, going to camp for the first time, and my first homerun. Another one of those dates that stands out is December 28th, 2015. That was the day that I made aliyah and became an Israeli citizen.