Image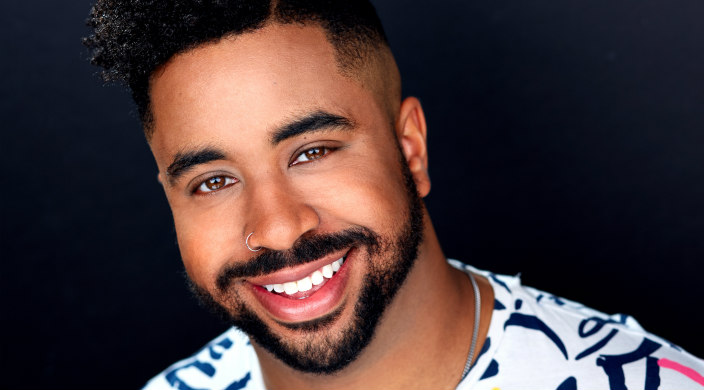 Marques Hollie, 32, has created a Passover performance piece called "Go Down Moshe" at the intersection of what he describes as "the shared otherness of American Jews and people of color." I recently caught up with Marques to hear more about this project and his Jewish journey.
ReformJudaism.org: What was your earliest experience with religion?
Marques Hollie: I was raised primarily in Bellevue, NE, which is not exactly teeming with diversity. We didn't talk about religion in our home, but my parents considered going to a Black church. When I came out as both queer and atheist at the age of 12, we started going to a Pentecostal mega-church, where people "caught the spirit" regularly, spoke in tongues, and fainted on the floor. I think my parents' idea was, if they could solve the atheism, I wouldn't be queer, either.
I fell in with that crowd until the age of 19 or 20, when I had this epiphany during a service: "Wow, I don't believe in any of this." So I got up and left, which set off an existential spiritual crisis.
How did you get back on track spiritually?
My questioning led to my looking into Kabbalah, popularized at the time by Madonna. Rabbi David Cooper's book God Is a Verb really resonated with me. I started doing some of the meditations and practices in the book, and they felt so right.
What was your first significant encounter with a Jewish person?
While still living in Nebraska, I attended my first pride parade and met a gay Jew. I asked him a lot of questions, and he told me how welcome he felt in his Reform community. So I went to temple with him one day, and even though the liturgy was very foreign to me and I didn't get the significance of anything, just being in that sacred space gave me a sense that my spirit had come home.
I read and reread Anita Diamant's Choosing a Jewish Life, which made me think about what choosing a Jewish path really meant – the things you have to learn, to experience, to try.
You've described attending a 2014 Passover seder as having been "really powerful." How so?
We were using a haggadah that looked at the Passover text through a human trafficking lens. Until that point, I had known about new interpretations of ancient texts in Judaism, but that was my first real reckoning with the tradition's malleability. And when we sang "Go Down Moses" at some point of the seder, I started thinking about the legacy Jews and Blacks shared of slavery, deliverance, and redemption.
Is that when the idea of creating "Go Down Moshe" first came to mind?
Yes. I started asking people in my music and Jewish circles about the idea, and I got a lot of positive feedback. I decided to commit to it about two years later after attending the first National Convening of Jews of Color at Congregation Beit Simchat Torah in New York City. Anthony Russell, one of the panelists in a session called "What Is the Black Jewish Songbook," encouraged me to create the piece, and that meant a lot coming from him.
Later that fall, I was accepted into the Union for Reform Judaism's JewV'Nation Fellowship and received the practical guidance I needed on how to develop and market the project. The fellowship gave me the tools I need to think beyond the performance.
How would you describe the show?
It's a one-man show – and that one man would be me – with piano and percussion accompaniment designed to be part of Passover programming at synagogues and other venues. My character's journey is told from a first-person perspective, which is true to the commandment that each of us is obligated to see ourselves as though we personally came forth from Egypt. The narrative text is based on the words of actual slaves, and the music consists of Negro spirituals arranged by various composers.
What has your own Jewish journey taught you as a person of color?
I didn't understand the fullness of my being a Black person in America until I found Judaism. I didn't get into the work of racial justice until I found the depth of that Jewish ideal.
I remember attending a Jews for Racial and Economic Justice/Black Lives Matter action in Washington Square Park. We marched to the police precinct and there recited Mourner's Kaddish for the victims of police brutality. There I was, a queer person of color, reciting this ancient Aramaic prayer for the dead.
Not only has Judaism given me a place to explore my multiple identities, it has allowed me to see that inhabiting those identities fully is critical to my spiritual and artistic life.
Related Posts
Image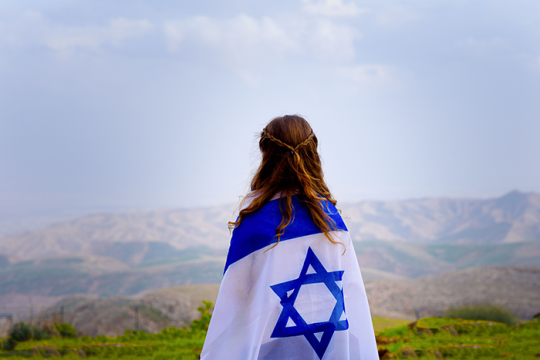 I became bat mitzvah on October 27, 2018. It was both one of the best and worst days of my life. At the same time I was on the bima at my home congregation of Temple Emanuel in Greensboro, NC, a gunman at another community in Pittsburgh walked into the Tree of Life Synagogue and killed 11 Jewish people.
Image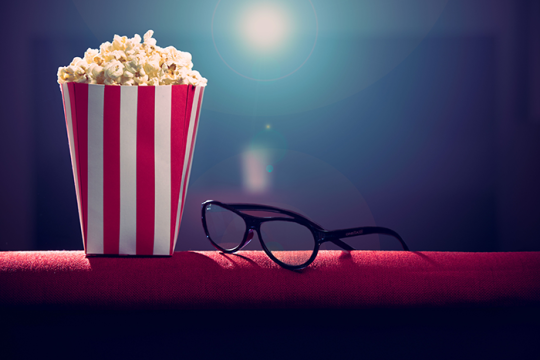 Two very different Jewish films have emerged on the 2023 late summer film scene. One depicts the trials and tribulations of a 75-year-old legislator during the greatest crisis of her life, the other portrays a 12-year-old girl on the cusp of adulthood.
Image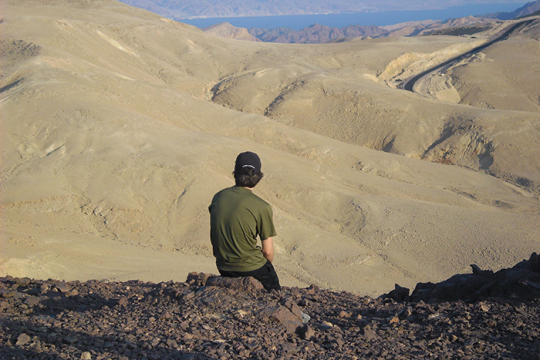 "What are you?" was a question I was often asked in New York City. At first, I did not understand. Having grown up in San Antonio, Texas during the Jim Crow era, there was no doubt in my mind. During Jim Crow, Americans were defined by their skin color. I was not Black, but neither was I white. Therefore, I reasoned, I must be Mexican.