Image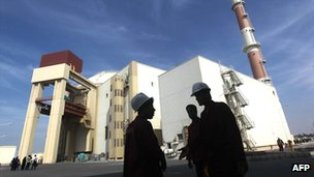 Iran unveiled another component of its nuclear program as it loaded nuclear fuel rods into its Tehran research reactor in a public ceremony on Wednesday. This technology provides the Iranian nuclear program with the ability to enrich uranium at a much faster speed, bringing its nuclear program closer to a level at which weapon-level enrichment is possible. While this move certainly takes the Iranian government one step closer to successfully developing a nuclear weapon, the process that it has unveiled is still, strictly speaking, a step toward nuclear power and, therefore, acceptable by the standards of the Nuclear Non-Proliferation Treaty.
On the same day as the unveiling of the fuel rod, the Islamic regime responded to European powers' harsh sanctions with a request for continued nuclear talks. While this move might seem like a step toward a diplomatic icebreaker, it is becoming clearer that each of President Ahmadinejad's requests for diplomatic talks serves as a distraction from his growing nuclear program.
The heightened tensions between Iran and the West are certainly relevant to Israeli security. Prime Minister Netanyahu has expressed grave concern over the future of a nuclear Iran, but in recent public comments he has chosen to place more of a focus on the three assassination attempts of Israeli diplomats in India, Georgia, and Thailand. In a Knesset plenary session yesterday, Netanyahu blamed Iran for the attacks, saying, "Iran's terror operations are now exposed for all to see…Iran is undermining the world's stability and harms innocent diplomats."
Jewish laws on just warfare eschew weapons that would kill indiscriminately and create sustained and lasting damage to the environment. Such weapons in the hands of extremist regimes pose particular danger to the world and to those Iran has publicly denounced, including Israel. Iran's aggressive posture toward Israel destabilizes the already volatile Middle East. As Reform Jews, we remain seriously concerned about the possibility of a nuclear Iran and the potential for violence between Israel and Iran as the latter appears to become closer to developing a nuclear weapon.
Photo courtesy of AP Photo/Hasan Sarbakhshian
Related Posts
Image
Nearly two months ago, our Just Zionism group landed in Israel as the election to cement a far-right government in the Knesset was taking effect. When we landed, I had a surface-level understanding of Israeli politics but was about to get a crash course on the election's implications for the activists who were heartbroken by the results.
Image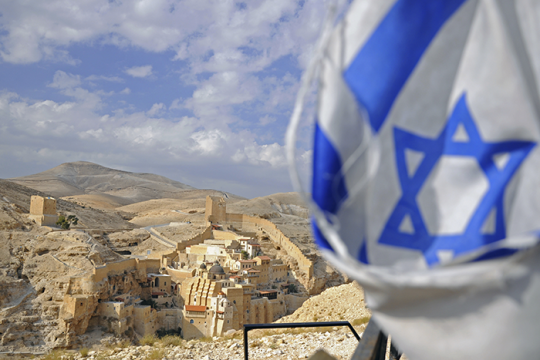 On November 2, 2022, I landed at Ben Gurion Airport for the first time. Filled with many emotions, this being my first trip to Israel, I decided to keep an open mind as I joined twelve young adult leaders on a journey to learn more about Israel, Zionism, and why Jews in the Diaspora, especially in the United States, should be engaged.
Image
There are a few days in my life that stand out. There are the big milestones: my first days of school, going to camp for the first time, and my first homerun. Another one of those dates that stands out is December 28th, 2015. That was the day that I made aliyah and became an Israeli citizen.