Image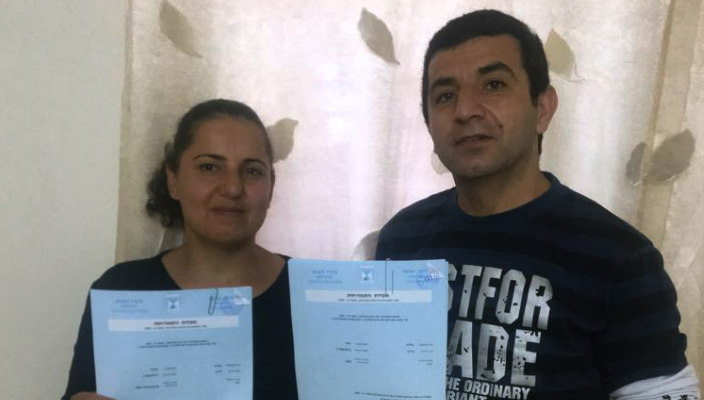 Sima and Oded made aliyah from Kurdistan, Iraq, with their families in 1998. They were teenagers at the time and part of a community of Kurdish immigrants fleeing Saddam Hussein. When they arrived in Israel, their parents received citizenship as they had Jewish grandparents. Sima and Oded, however, were not eligible. They were fourth-generation relatives of a Jew, their great-grandmother. As a result, they were only given permanent residency status.
When their parents returned to Iraq, they decided to continue living in Israel as practicing Jews. They got married, had two children, and remained close with their Kurdish family members in Israel. Despite their efforts throughout the years to obtain Israeli citizenship, their requests were always denied. 
In 2012, they went to visit Kurdistan with their children, but because of ISIS activities in the territory, they could not safely cross the border into Turkey. Consequently, they had to remain in Iraq for three years until it was safe for them to leave. During their stay, Sima gave birth to a third child.
In 2015, Sima and Oded were given permission to fly back to Israel, but not their 2-year-old son; he would have to stay in Kurdistan. After contacting the Israeli Embassy in Turkey, they were told to return to Israel and to try to bring their son upon their return.
When arriving in the country, they immediately filed a request with the Ministry of the Interior to bring their son from Kurdistan. Their request was denied.
The Israel Religious Action Center's Legal Aid Center for Olim (LACO) turned to the court twice on their behalf, before the Ministry of the Interior decided to allow the child to enter Israel in 2018. At the age of 5, he had lived apart from his parents for three years. He was granted temporary residency status, with the promise that after two years, he would receive permanent residency status.
After LACO helped Sima and Oded reunite their family in Israel, they again turned to us to help obtain citizenship after 20 years of denied applications. In November, we filed a request for Israeli citizenship on their behalf and assisted them in submitting all of the necessary paperwork and documentation. It was no simple task. Orly Erez-Likhovski, the Director of IRAC's Legal Department, even went in person to visit their landlord to get his signature on a written declaration required by the Ministry of the Interior.
On June 30, Sima, Oded, and their two older children were finally granted Israeli citizenship.
This is only half of the happy ending we are working toward. Sima and Oded's youngest son, living in Israel for more than two years, has not yet been granted permanent residency status. We will continue to represent their family until they get their complete happy ending.
To learn more about the work of the Israel Religious Action Center, visit irac.org and subscribe to its weekly email newsletter, The Pluralist. 
Related Posts
Image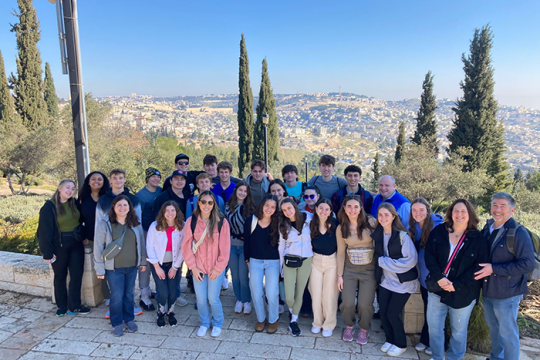 What happens when you take six Jewish teens and six Catholic teens to Israel? This was the very question that Roger Tilles and the late Fr. Tom Hartman hoped to answer in 1988 when they organized Project Understanding.
Image
In November 2006, I set out with a pack on my back to walk the Land. I knew that before I enlisted in the Israel Defense Forces, I wanted a more intimate relationship with the country that I had made my home.
Image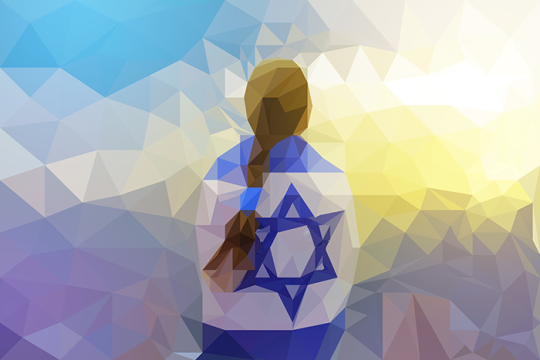 While many are acquainted with the "fathers" of modern Zionism (Theodore Herzl, Leon Pinsker, David Ben Gurion, and others) early women Zionists have been largely overlooked. Their contributions to Zionism and Jewish kibbutzim were vital to establishing the state of Israel. It's time that their work was celebrated and recognized.