Image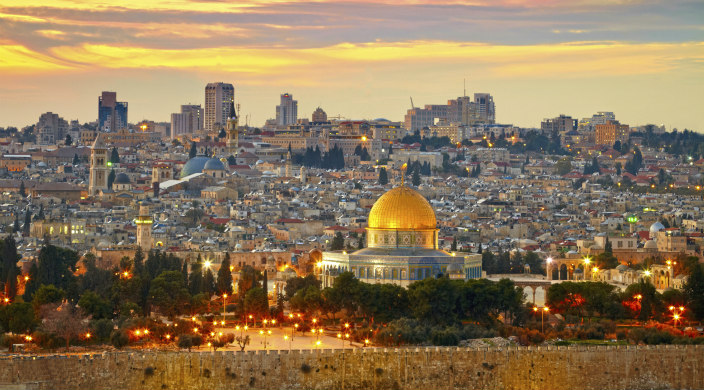 To say the High Holiday prayers are intense is an understatement. Throughout Rosh HaShanah and Yom Kippur, we read texts that discuss sin and salvation, martyrdom and mortality. It is fitting that we call these days the Yamim Noraim, the Days of Awe. We are required to engage in a full accounting of our souls and our actions, with divine judgment looming above our heads throughout this difficult process.
For many, this intensity is uncomfortable and even unwelcome. There is often an impulse to soften the imagery and language around judgment, felt most acutely on Yom Kippur. While that desire is more than understandable, perhaps it is valuable to engage in the process of accounting and fully feel its weight. Perhaps this process should not be confined to the personal and communal level but should be applied to our relationship with Israel as well.
Even as we continued to advocate for a Jewish state more reflective of Jewish values, this past year has seen truly inexcusable actions against progressive Jews and our values in Israel. Each incident caused heartache and strain in our relationship to Israel. Statements made by politicians denigrated Reform Judaism; legislation passed obstructing the rights of the LGBTQ community; a country built by refugees initially refused to provide protection for those fleeing oppression.
It is also true that in the wake of these actions, many progressive Jews living in North America have disconnected from Israel. In response to insults thrown our way, some began painting other Jewish communities with the same broad brush. Rather than sit in discomfort and engage in advocacy efforts, it has been easier for some to preserve a more pleasant image of Israel from earlier years or refrain from the fight.
Alongside these transgressions, we also consider the advancements made in the last year. We celebrated the ordination of the 100th Israeli Reform rabbi; the Israel Movement for Reform and Progressive Judaism spearheaded opposition to the Nation-State Law, demonstrating courage on the part of our Reform leaders; the Israel Religious Action Center won landmark legal battles for religious equality and created new avenues to address and combat racism; Israel helped evacuate endangered volunteers from Syria. Each step forward, each moral action inspires hope for a more connected and elevated future.
Still, the purpose of High Holiday reflection is not to weigh the bad against the good and hope that they cancel each other out. We must both acknowledge the negative and use the positive to set higher goals for next year. With this idea in mind, I offer both an Al Chet confessional prayer and a closing aspiration for our community:
Al chet, for the sin which we have committed by disengaging from difficult news

Al chet, for the sin which we have committed by distancing ourselves from problems in far off places

Al chet for the sin which we have committed by allowing frustration to lead to indifference

Al chet for the sin which we have committed by disconnecting from Israel in disappointing times

Al chet for the sin which we have committed by hardening our hearts against our fellow Jews and all those created in the divine image
We recognize our shortcomings and take strength from our achievements. We promise to continue engaging with Israel, to continue advocating for a more just and equal future. This year we will work toward seeing the embodiment of our values in our homeland and throughout the world.
Related Posts
Image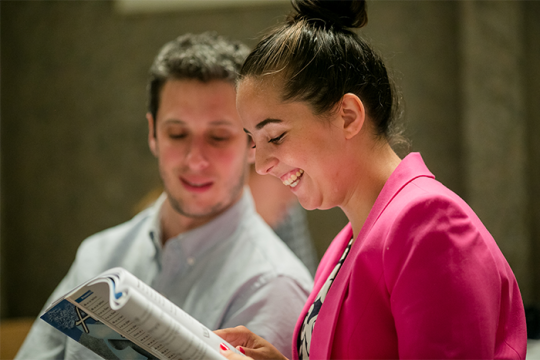 Lifelong learning, however, can be easier said than done. For many, as they enter adulthood, with its competing demands and obligations, setting aside time for learning – and especially for Jewish learning – can be challenging indeed.
Image
At 10, Jeff Erlanger appeared on "Mister Rogers' Neighborhood" in his wheelchair. I recently asked Jeff's parents about how they raised such a competent and loving son.
Image
When I became rabbi of Monmouth Reform Temple in Tinton Falls, NJ, I quickly discovered that some people in our community thought we were a church. Mail was addressed to "Monmouth Reformed Temple," and letters were addressed "Dear Pastor."