Image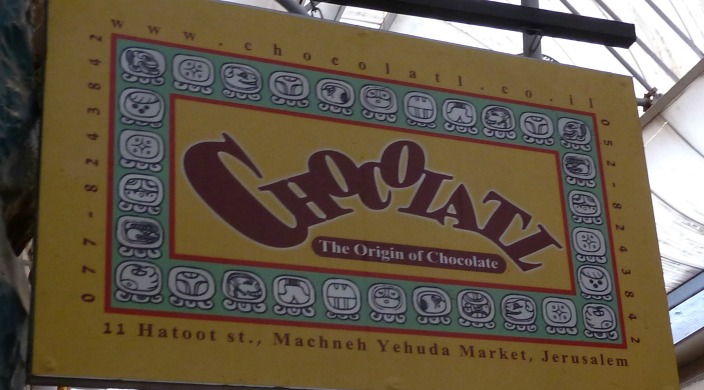 Chocolate is a hot commodity in Israel, where you can spread it, bake it, and drink it in uniquely Israeli ways. Chocolate establishments dot Israel's countryside as abundantly as sabra (cactus) plants.
Israelis adore chocolate-flavored spreads. Around the time that Nutella® unveiled its first modest version in 1946, Israelis developed a local formula, minus the hazelnuts. Haim Palgui, who holds the title "Chocolate Chief Technologist" at Israel's Elite chocolate factory, explained the popularity of chocolate-flavored spreads to us: "It spreads easily on bread, it does not spoil, it is cheap and sweet." In the austerity period of the 1950s, called the Tzena, his mother, z"l (of blessed memory), whipped up the spread using margarine, powdered sugar, and cocoa powder. One former Israeli army reservist recalled that chocolate spread was often served at meals in the army, since its pareve nature makes it an easy addition that causes no conflict with Jewish dietary laws. Chocolate spreads are found in local markets, on hotel breakfast buffets, and in many an Israeli pantry.
On a recent trip to Israel, my husband and I frequently saw private-label chocolate liqueurs in Israeli chocolate shops. While we enjoyed such liqueurs in Italy and Belgium, they are not easily found in other countries; even in New York City, our search yielded only a mediocre American brand. This Israeli affection for chocolate liqueur may have been inspired by the Sabra brand, which was developed by Edgar Bronfman, Sr., in 1963. Intended to be a unique Israeli product, the Sabra bottle resembled an ancient Phoenician flask. When the sabra-flavored recipe failed, chocolate combined with orange replaced it. For many years Sabra was readily available at duty-free shops and other stores. However, ask Israelis today about Sabra and many of them have no clue about it. Though Sabra's popularity has waned, something in the Israeli psyche still demands chocolate liqueurs.
Birthday parties in Israel feature the iconic ugat yomledet, "birthday cake." My Israeli-born friend Yigal Ben Aderet remembers his Turkish-born mother baking this "big deal," spongy, moist, chocolaty cake, sometimes frosted, sometimes with whipped cream, and not just for birthdays. This "incredible" treat was eaten with milk and/ or dunked in milk. Another Israeli friend, Yigal Rechtman, recalls that the class mothers responsible for the treats for special occasions who were expert bakers on his kibbutz occasionally made the very dark, unfrosted, and somewhat coarse, round cake with a hole in the middle for very special occasions. This ugah (cake) was unusual, likely requiring a trip to Jerusalem to acquire the right ingredients.
Whichever form it takes - creamy, liquid, or solid - chocolate is embedded deep in the Israeli palate and psyche.
Related Posts
Image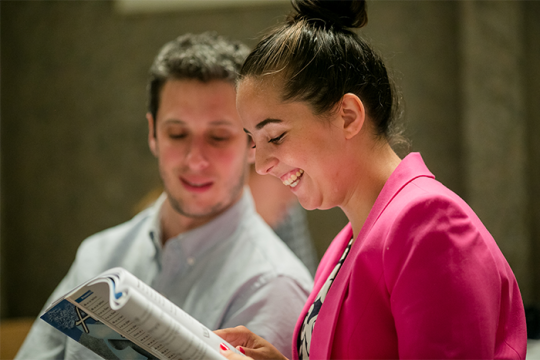 Lifelong learning, however, can be easier said than done. For many, as they enter adulthood, with its competing demands and obligations, setting aside time for learning – and especially for Jewish learning – can be challenging indeed.
Image
At 10, Jeff Erlanger appeared on "Mister Rogers' Neighborhood" in his wheelchair. I recently asked Jeff's parents about how they raised such a competent and loving son.
Image
When I became rabbi of Monmouth Reform Temple in Tinton Falls, NJ, I quickly discovered that some people in our community thought we were a church. Mail was addressed to "Monmouth Reformed Temple," and letters were addressed "Dear Pastor."