Image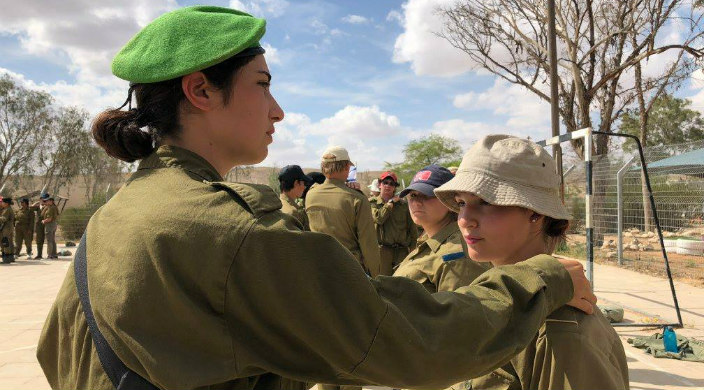 I love the sounds of Jerusalem. The voices, noises, and music all tell stories that are unparalleled in the Jewish world – and perhaps in the world at large. One I find so compelling is that of my story and the story of the "other," which I hear simultaneously.
There a variety of others in Jerusalem – Arabic, Russian, Amharic, Yiddish, and Hebrew – and over the course of a week, I can listen and hear these voices and countless more. It is one of the incredible characteristics of our city.
Join me on a brief tour of some of the other voices I am so fortunate to hear regularly in Jerusalem.
Recently, I was on a tour of The Hebrew University of Jerusalem. The dual-narrative tour included visits to five different campus locations and was co-led by two students. One, a Jewish Israeli citizen, was an alumnus of URJ Heller High; the other was a Palestinian legal resident of East Jerusalem. While the narrative of the Jewish student sounded familiar, that of Saruat, our Palestinian guide, definitely was the voice of the "other."
Saruat shared her voice honestly and directly, telling us she came to Hebrew University intent on learning, but determined never to interact with Jewish Israelis. It was a harsh message. Hearing about the challenges she faces as a person without a country was painful, too. But, we were inspired by the story of the journey that led Saruat to seek out interactions with Jewish Israelis.
***
At URJ Heller High, we make sure students have ample opportunities to hear voices of others whom they may not otherwise encounter. When they learn about contemporary Jewry, they meet an ultra-Orthodox couple (and representatives of other streams of Judaism). The encounter may be the only time students have the chance to listen to Haredi Jews talk about what they believe and represent, and how they are different from other Jews we may know.
It's important for students – and all of us – to listen with an open mind to people who express theological, philosophical, and practical opinions that are completely foreign to them and often contradict their own deeply held beliefs. Almost every semester, our ultra-Orthodox guests stay well past the allotted time to answer students' many questions.
***
Erev Shabbat, Friday night, at the Western Wall (the Kotel) is the time and place to hear your own voice and those of others at the same time. Two weeks ago, we were at the egalitarian Kotel for the first Kabbalat Shabbat service of the semester. Just as we started our service, the muezzin (Muslim prayer leader) started chanting the call to prayer over the loudspeakers of the Al Aqsa Mosque on the Temple Mount, and the Middle Eastern music echoed throughout the Kotel plaza. At the same time, a group of yeshiva students began their Kabbalat Shabbat prayers which rebounded off the Kotel and into the area where we were seated. From over the wall, we heard prayers of the multitude of minyanim (prayer groups) at the "classic" Kotel floating heavenward. Although there were no church bells ringing in the mix, you could easily imagine them joining in on the chorus of prayerful sounds. Sitting at the egalitarian Kotel, I asked the students to listen and take in the divine sounds of erev Shabbat at the Kotel. After listening, we added our own voices to the Friday night symphony that is the Kotel.
The Hebrew word "sh'ma" and its variants appear 303 times in the Torah. That one word appears so many times demands our attention. In a world in which truly listening to the other is quickly becoming a lost art, the Torah reminds us of the supreme importance of this act. Throughout the semester, our students have ample opportunities to cultivate this skill – in class with peers, in the dining hall with kibbutzniks, during mifgashim (get togethers) with Israeli high school peers, and during presentations by people who live extremely different lives than they do, including a former teacher who is now a settler and a Palestinian student who lives in East Jerusalem.
Hearing and listening to these varied sounds and voices of Jerusalem and Israel – and finding value in both those that are familiar and those that are "other" – give students their own incredible stories to tell when they return home at the end of the semester.
Related Posts
Image
At 10, Jeff Erlanger appeared on "Mister Rogers' Neighborhood" in his wheelchair. I recently asked Jeff's parents about how they raised such a competent and loving son.
Image
When I became rabbi of Monmouth Reform Temple in Tinton Falls, NJ, I quickly discovered that some people in our community thought we were a church. Mail was addressed to "Monmouth Reformed Temple," and letters were addressed "Dear Pastor."
Image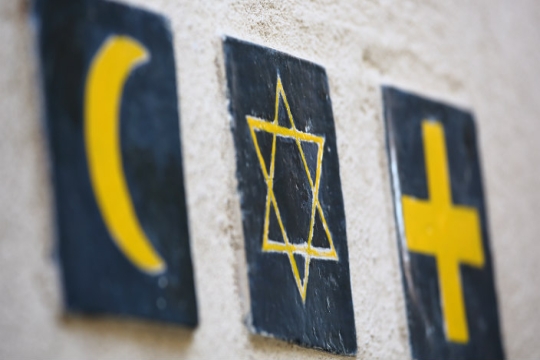 Read about Imam Abdullah Antepli, a Turkish-born cleric whose odyssey took him from anti-Semite to Jewish-Muslim bridge builder.