Image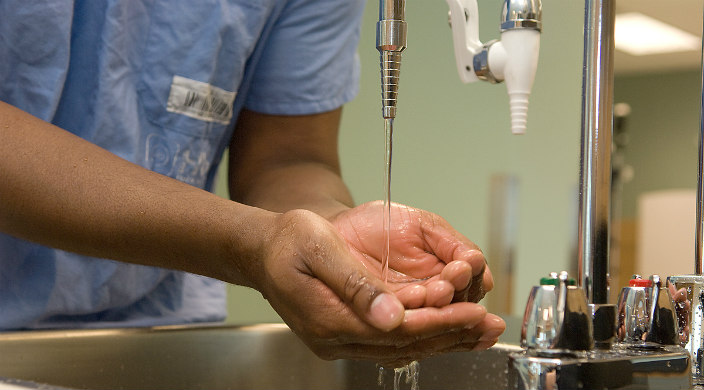 With every new day there seems to be nothing but bad news coming out of Israel. We read of corruption, civil unrest, deportations of asylum seekers, and assaults on basic democratic principles. Many of us who are ohavei Yisrael – lovers of Israel – find ourselves asking, "Is there no good news? Is there nothing we can feel good about these days?"
There is.
On a recent visit to Israel, I witnessed extraordinary acts of human kindness at a hospital near the Syrian border.
The Galilee Medical Center regularly serves a demographically mixed population of about 600,000 Jews, Muslims, Christians, and Druze. For the past five years, it has also treated more than 3,000 Syrian civil war causalities.
The hospital's senior surgeon in the neurosurgery unit is Dr. Samuel Tobias, a Mexican Jew trained in Cleveland who is a world-renowned expert in treating catastrophic war injuries, the kind that Israel sees all too often.
Tears ran down the surgeon's cheeks as he described what it is like to treat people who had always considered Israelis their sworn enemies. He told us about the counseling the hospital staff receives to help them overcome any ambivalence they might feel about helping these patients, and the varied reactions of the wounded when they wake up in an Israeli hospital. One patient, fearing that he'd be tortured, pulled the tubes from his mouth, chest, and arms and tried to jump out the window.
On another occasion, the team fought hard to save a man whose main artery to the brain had been torn by a bullet. The next morning, unable to talk, the patient signaled for a paper and pen. First he asked where he was. Then he wanted to know why they had saved him. He did not want to be alive. "The last thing I saw before being wounded," he wrote, "was my two children, age three and five, being shot."
An adolescent soldier Dr. Tobias treated returned a few months later, severely wounded. The doctor asked him angrily, "Why didn't you learn your lesson last time?" The young man replied, "You have smartphones and PlayStations to play with, and we have hand grenades. What do you want from me?"
"Their stories make us cry," Dr. Tobias said.
The hospital staff treats everyone brought to them, not knowing whether patients are innocent civilians, ISIS or Nusra Front fighters, or defenders of the Assad regime. Faced with the reality that there are no functioning hospitals on the Syrian side, Dr. Tobias follows the dictates of his humanity, his Jewish values, and the Hippocratic oath.
To make the patients feel more at home, Arab hospital workers bring them food and taped episodes of a popular Syrian soap opera. All the kibbutzim in the area donate clothes, and every discharged patient leaves with a care package. Documentation of their medical treatment is written in English and Arabic on paper without the hospital's logo, and there can be no Israel-related information on food or clothing labels.
In most cases, the hospital staff never learns the fate of their Syrian patients, once the IDF takes them back to the border.
"If we manage to change the opinion of just one person," Dr. Tobias said, "we have done our job. If I treat one man, 50, 1,500, and they go back to Syria, their families will be grateful. At some stage the child or grandchild will ask about their scar, and they'll explain that the Zionist enemy treated them and saved their lives.
"When asked if they had a message to deliver to the world, the wounded all had the same one, which goes something like this: The entire world is looking at Syria and doing nothing. There's nobody to help us, but God and Israel. May all the nations of the world intervene and end this war."
Although this story may not rise to the level of good news, it left me feeling tremendous pride in the humanitarian work this hospital is doing. And, my visit left me with hope that our shared humanity will usher in a time when Jews and Arabs will live in peace.
Related Posts
Image
When I became rabbi of Monmouth Reform Temple in Tinton Falls, NJ, I quickly discovered that some people in our community thought we were a church. Mail was addressed to "Monmouth Reformed Temple," and letters were addressed "Dear Pastor."
Image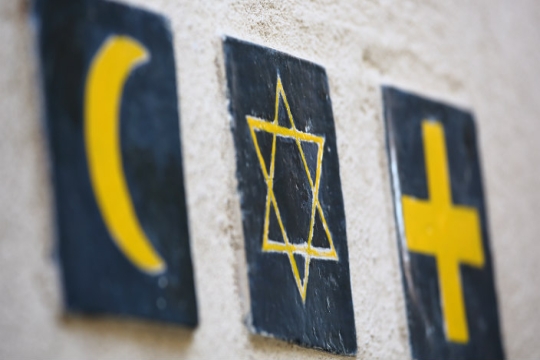 Read about Imam Abdullah Antepli, a Turkish-born cleric whose odyssey took him from anti-Semite to Jewish-Muslim bridge builder.
Image
The COVID-19 pandemic has shifted so much of how we engage Jewishly, but Shavuot is a fantastic holiday for families to celebrate from the safety of their homes. Here are a few ways you and your family can observe this rich, festive Jewish holiday this year.