Image
Fifty is a number with immense significance in the Jewish tradition. Leviticus 25 teaches us that every 50 years we have a Jubilee year, when we release all slaves and return all ownership of all land. It is a radical commitment to freedom from slavery and oppression.
This year we mark the 50th anniversary of the Six Day War, and we are faced with a complex reality. Israel has grown into a strong and remarkable society. We have seen the growth of Jewish pluralism and the organized Reform Movement, which barely existed in Israel 50 years ago. We have seen leaps forward in the advancement for gender equality, and we have also seen advancement in LGBT rights. These successes are thanks, in large part, to the dedication and commitment of many Israeli activists pushing society forward.
However, we also face – and often ignore – the injustice of the Occupation of the Palestinians living in lands captured in the Six Day War. Even as Israel celebrates, it should re-commit its support for a two-state solution so that Israelis and Palestinians can live side by side. We also can't turn away from the ongoing discrimination and racism targeting Arab and Ethiopian Israeli citizens, from threats to Israeli democracy from within, and from a growing socioeconomic gap.
From this perspective, the picture looks bleak. Both internal and external factors present huge challenges to achieving progress. Few, especially in the progressive camp, are expecting a jubilee-type liberation in the very near future – but we must redouble our efforts to promote a just Israel.
Yom HaAtzmaut, Israel's Independence Day, comes in the middle of another significant 50 – the counting of the Omer, a practice that begins at the end of Passover and continues until the start of Shavuot. This period marks our journey toward becoming a people; it starts with our deliverance from Egypt and ends with us receiving the Torah, becoming one people.
This is the journey of modern Israel. While the Jewish people has, thankfully, gained independence and freedom from oppression, we would do well to see ourselves as still working toward becoming worthy of receiving the Torah and building the moral, just, and spiritual Jewish State that our holy tradition requires of us. Our commitment at the Israel Religious Action Center is to promote equality, democracy, and religious pluralism in Israel by fighting racism, misogyny, homophobia, and Islamophobia wherever it exists. In this respect, the Reform Movement in Israel and in North America are joining hands.
The work we do in Israel's 70th year should still be considered state-building. It's thrilling to be part of the historic Supreme Court ruling stating that segregation is discrimination; that a progressive Jewish voice is taking the role of standing up against hate crimes; taking part in efforts to protect the independence of Israel's Supreme Court; and working to ensure equal protections and benefits for Progressive Judaism in Israel. It's exhilarating to be part of this important work, though it's a frustrating long-term process.
Our role in providing a Progressive Jewish perspective in Israel's political debate is essential. Political discourse in Israel often revolves around Jewish values, but because of the ongoing Orthodox monopoly over religious life in Israel, the conventional definition of Jewish values has been hijacked by right-wing fundamentalists.
We're pushing back, and an important part of dismantling that monopoly is by the growth of our congregations and institutions in Israel. We also chip away at their monopoly through the impact of our social justice work. This important element in state building carries the promise of Jewish pluralism, and ensures that all Israeli Jews have access to our shared religious heritage.
When Progressive Jews in Israel have a real sense of ownership over their Jewish identity, it will not only add meaning and comfort to their lives but it also has the potential of shifting the political power structure in Israel towards a more moderate world-view.
Reform Jews in Israel and in North America have a key role to play in Israel's future. Our journey toward building a just society is long, but our tradition holds the experience of engaging in long-term struggles against injustice. Our Reform community enables us to sustain each other when we face challenges.
I invite you to join IRAC and partner with us as we continue to build the State of Israel together. We are searching for the right path in uncharted territory, but the promise of a just Israel is ahead of us.
Join us in our movement-wide effort to support the Reform Movement in Israel through a generous donation.
Related Posts
Image
Nearly two months ago, our Just Zionism group landed in Israel as the election to cement a far-right government in the Knesset was taking effect. When we landed, I had a surface-level understanding of Israeli politics but was about to get a crash course on the election's implications for the activists who were heartbroken by the results.
Image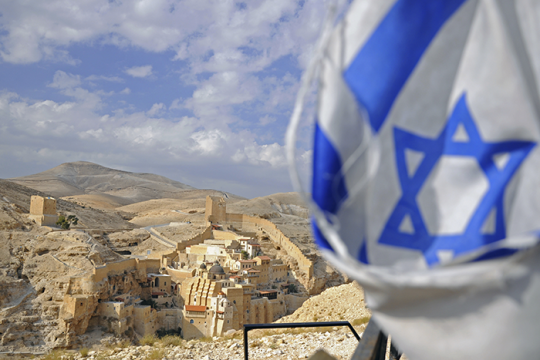 On November 2, 2022, I landed at Ben Gurion Airport for the first time. Filled with many emotions, this being my first trip to Israel, I decided to keep an open mind as I joined twelve young adult leaders on a journey to learn more about Israel, Zionism, and why Jews in the Diaspora, especially in the United States, should be engaged.
Image
There are a few days in my life that stand out. There are the big milestones: my first days of school, going to camp for the first time, and my first homerun. Another one of those dates that stands out is December 28th, 2015. That was the day that I made aliyah and became an Israeli citizen.