Image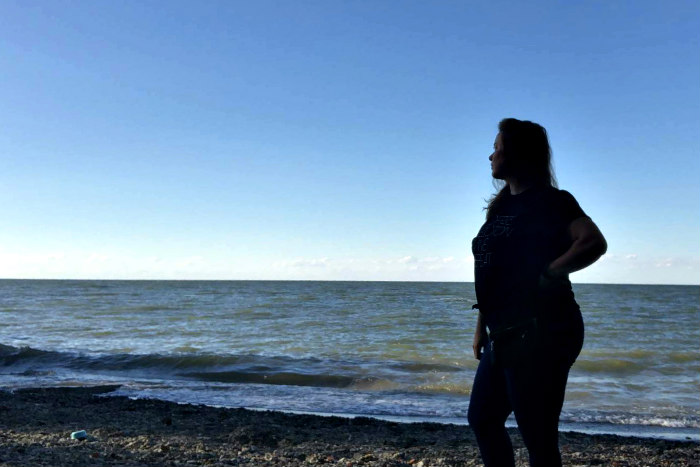 It's the end of 2019 – just a few months into 5780 – and I am exhausted. This year, this secular year, has been too much for me – and I haven't allowed the new Jewish year to be much of a clean slate, either.
Every single month of 2019, I have traveled out of state – sometimes for work and sometimes for pleasure, sometimes both; sometimes two or three trips in one month alone. I've gone entire months without setting foot in my spinning studio or cracking open a novel or writing a single word that isn't for pay. I got a promotion and a raise, and I'm writing two or three freelance pieces a month while also dealing with a newly diagnosed neurological disorder. And oh, yeah – as 2019 draws to a close, I've just learned that I'm pregnant.
I make a vow to myself that 2020 will be better, calmer. That I will spend the rest of 5780 recommitting to the slower life I promised myself back in September, when I was too exhausted to even make it to Rosh HaShanah services and instead secretly and guiltily cherished the holiday as a day off work, a quiet excuse to relax, to catch up. This year, I tell myself – for not the first or second or even the one hundredth time – this will be the year I'm kinder to myself.
And then a few things happen, forcing me to slow down – whether I want to or not.
First, in January of 2020, I have a miscarriage. It requires not one but two medical procedures. I take one week off work, then another, mourning and healing and forcing myself to slow down because physically and emotionally, I cannot maintain the speed at which I've been living.
And then, right as I'm starting to come out of the fog of my grief, the pandemic begins. When our long-awaited trip to Israel is canceled, I joke to my husband that as disappointed as we are, at least we'll have two unexpected weeks of free time.
But in late March, my friend Shoshana dies, one of the first 1,000 people in the U.S. to succumb to coronavirus. This is when it begins to feel real, to feel terrifying – not a moment of relaxation but a moment of pivotal change, a point of no return.
My expected free time dissipates, swallowed whole by the longest workdays of my life, trying to help synagogue leaders pivot to virtual programming – to keep Jewish life and connection and community afloat in a changing, chaotic, traumatic world. Some days, I forget to eat. I lose 10 pounds. I'm so glued to my laptop that my Apple Watch often clocks me walking just 500 steps a day.
In these first few months of 2020, life looks very different than it did at the end of 2019, but I am right back to moving too fast – in the midst of a global trauma.
I come out of this second fog right after Passover, when work has slowed down, and I can finally begin to grieve for both my miscarriage and my friend. It's then that I realize that this pace of life is both unsustainable and unnecessary. This isn't what matters to me – the work and the grind and the hustle and the go-go-go.
So I start saying no. I start walking away from my laptop when the workday has ended. I turn off alerts on my phone; I stop checking my work email after hours. I stop taking on projects I can't commit to finishing; I turn down freelance assignment and even RSVP "no" to Zoom parties with faraway friends, desperate to disconnect from the apps and the screens and the tech that has taken over our lives.
Instead, I return to myself.
For the first time since childhood, I take up hobbies. I learn to bake, churning out brown butter chocolate chip cookies and apple crumble muffins and my first loaf of challah. I buy polymer clay and start making miniature succulents and beaded necklaces and tiny monsters, just for fun. I start doing yoga, feeling relief in downward dog and power in Warrior II. I take up beachcombing, wandering the shores of Lake Erie for perfectly polished pebbles of bright blue and green glass – treasures whose only value are in what it does for my mental health to search for them. My husband and I play Scrabble and start watching The Wire and perfect the art of taco-making.
And for the first time in my entire life, at age 36, I feel like myself. I feel happy and content and fulfilled and centered and slow.
Yes, I feel lonely, too; I miss my friends and my mom and my favorite restaurants and the joy of giving in to my wanderlust on a whim. I feel scared for the state of the world, for lives lost and livelihoods destroyed and a way of living forever changed. But amid this global chaos, I am, for once, calm inside – returned, for the first time in memory, to a place of inner peace and contentment I never thought possible – a kind of stillness I'd long thought simply incompatible with my personality.
As 5781 begins, I find that the less I do, the better I feel. The more I am myself. The more at-home I am within my own body, my own mind.
We shouldn't have to hit emotional rock bottom in order to "deserve" emotional stability. There is no glory in constant exhaustion and fatigue, no victory in perpetual panic and overwhelm.
It shouldn't take a global pandemic to return us to ourselves.
This post was originally presented in the form of oral storytelling on a Yom Kippur virtual event hosted by JHub Cleveland. To learn more about Jewish life in a time of pandemic, visit our page COVID-19: Judaism Under Quarantine.
Related Posts
Image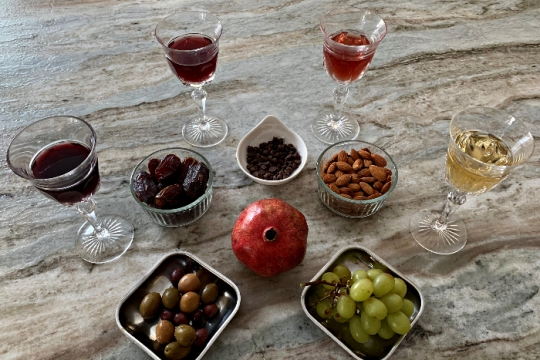 As I thought about what would be involved if we did our own Tu BiShvat seder, it seemed interesting and fun. Tasting lots of fruits? Marking a time to appreciate, mindfully and respectfully, trees and the earth? Drinking wines and grape juices? Yes, please.
Image
New Year's Day and the traditional resolutions that accompany it invite us to take stock of our lives. Are we living our lives to the fullest? Can we imagine a future in which the commitments we make for ourselves (e.g., healthier habits around eating and exercise) actually come true? What will it take this year to really change?
Image
From Covid and climate change to the erosion of democratic norms and the decline of a shared sense of truth (and the list could go on), two things are clear. First, are we living in an age that tests our ability to sustain hope. Second, if despair dominates hope, we will be unable to meet the challenges that beset us.