Image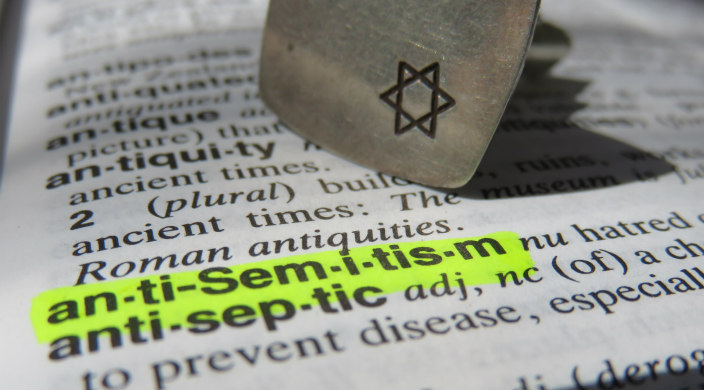 I grew up in a family without any serious religious affiliation. We were Christian only in the most secular sense, and never attended church. Only one African-American family lived in our predominantly white community in Maine, and no Jews. I don't remember ever hearing an anti-Jewish slur. In fact, Judaism was so foreign to me that it barely graced my radar.
Flash forward to my early 30s. As I discussed my interest in converting to Judaism with my wife, the granddaughter of Jewish Holocaust survivors, she looked me in the eye and said, "Yes, there are many wonderful things about being Jewish, but are you sure you want to cast your lot with my people?"
What she really was asking was whether I was up for joining the Jewish people and taking on all the associated baggage, including possibly becoming the target of hatred. I answered yes and converted.
I have always believed that here in the United States, anti-Semitism couldn't possibly be as entrenched as in other parts of the world. After all, this is a country that loves Seinfeld and Mel Brooks movies, a country where a 50-year-old Catholic is as likely to use the word bubkis (generally understood as "nothing") as is a Brooklyn Jew.
In 35 years of life, I had never directly encountered anti-Semitism – until last week.
I have always imagined that if someone uttered something anti-Semitic in my presence, I would be brave and call him out in the strongest terms. When it actually happened, though, my reaction surprised me.
I was headed to the airport to fly to Los Angeles with my wife and our 18-month-old son. We found our ride using a popular rideshare app, our driver a young man from Brooklyn. He was born and raised there and had lived through its recent rapid gentrification. He drove seven days a week to earn money to buy (he hoped) an apartment building upstate, so his money could go to work for him. We talked effortlessly and easily. I liked him.
As we drew nearer to the airport, the conversation shifted to current events. We discussed the shootings of unarmed Black men by police and the killing of police by armed vigilantes. We agreed that things are getting out of hand and that more gun control is needed. We were on the same page.
Then he asked us if we knew about the New World Order. He began to talk about 9/11 and the Jewish conspiracy to destroy the Twin Towers. He asked, "Why didn't you see any Hasidic Jews fleeing the towers?" (referring to a sect of Orthodox Jews).  He then answered his own question: "They all had advance warning." He went on to tell us that the Hasids own everything, and as we reached our terminal, he summed up his remarks with a quote he attributed to Adolf Hitler: "They have everything and we have nothing."  
My wife said nothing, and all I could say was that I didn't agree with him. Neither of us mentioned that we are Jewish. I wanted to get out of the car and as far away from him as possible. He took our bags from the trunk and offered his hand. I shook it. I didn't know what else to do.
I wasn't brave. I was silent. I hid.
I'm baffled by the contradictions of the person with whom I had this brief encounter. He seemed hardworking, easy-going, affable. He didn't seem hateful – yet he was. He didn't seem unintelligent – yet he was profoundly ignorant.
It's been a few days since this encounter, and, after much deliberation, we've decided to report our driver to the rideshare service for his offensive remarks. I feel hesitant, though. Driving is his livelihood. Will he be fired? Will that make him hate Jews even more? I worry, too, about whether he might somehow retaliate.
Part of me wants to pretend it never happened, but I can't do that. If someone says something racist or anti-Semitic and I do nothing, I'm basically saying I agree. My inaction emboldens the haters of my people to spread their message with impunity.
I certainly don't regret my choice to convert. If anything, I'm more committed than ever to having a strong Jewish family. And although the incident was regrettable, I've learned an important lesson: It is one's duty to respond when confronted by someone who preaches hate.
When I chose to throw my lot in with her people, my wife warned me about possibly being the target of hatred. I didn't really understand what she meant – until now.
Related Posts
Image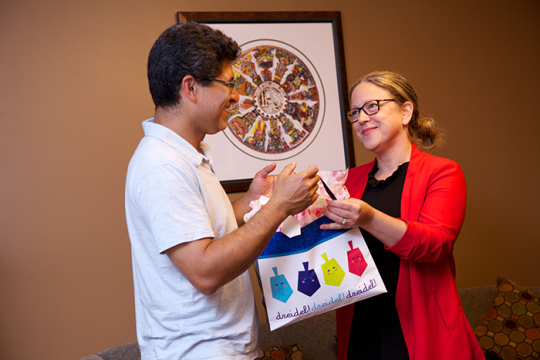 Hanukkah is one of my favorite holidays, partially because it gives me the opportunity to give gifts to my loved ones every night for eight nights! Gift giving with intentionality is one of my favorite ways to express affection while teaching my child about Jewish values and traditions.
Image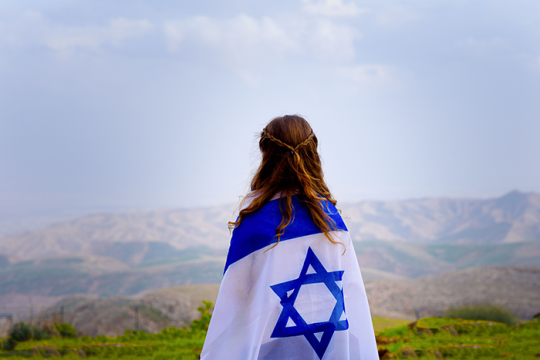 We stand with the people of Israel during these difficult and challenging days and pray for the safety and immediate release of all of the hostages. See our resources and actions you can take.
Image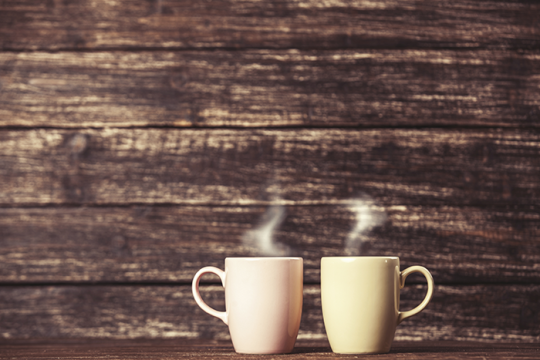 In the winter months, adding elements of simplicity, presence, and coziness can elevate the rituals and intentions of Shabbat. Here are a few tips for your most hygge/heimish Shabbat yet!