Image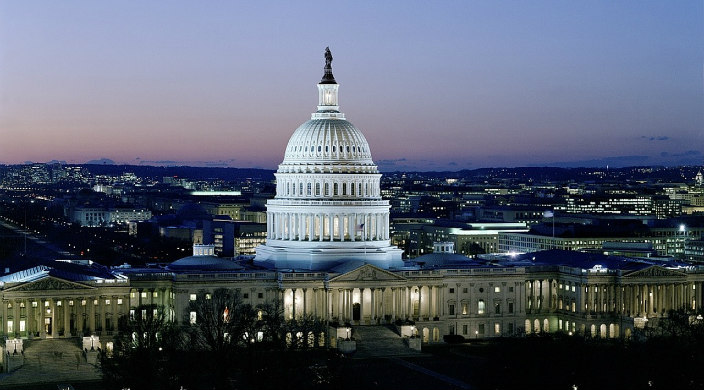 The great Jewish philosopher Rambam taught that the law as a whole aims to defend two things: the welfare of the soul and the welfare of the body. Our tradition inspires our belief that government must enact laws that enhance the welfare of both.
Unfortunately, over the past weeks, Congressional leaders have focused on passing a harmful tax bill instead of addressing urgent issues that, without action, will endanger the bodies of millions and the soul of our country. Congress should act swiftly to resolve these issues before recessing for the holidays.
Congress has placed nearly 800,000 immigrant youth at heightened risk of deportation by failing to pass the Dream Act  (S.1615/H.R.3440), a permanent, legislative fix to the termination of the Deferred Action for Childhood Arrivals (DACA) program. Thousands of Reform Jews have united with partners to proclaim that that status of DREAMers is non-negotiable, that they should immediately receive protections under the Dream Act including legal status and a pathway to citizenship. Each day that Congress delays acting on the Dream Act, approximately 122 people lose their DACA protections. Congress should combat the insecurity and anxiety of these 800,000 DREAMers, not prolong it.
Federal funding for the Children's Health Insurance Program (CHIP) expired nearly three months ago. Children and their families are already at risk of losing their health care. In some states, families have already received notices that they soon may not have insurance to cover their children. No child — let alone the 8.9 million CHIP enrollees — should be denied the care to which they are entitled, and no parent should be forced to decide between paying for food or medical treatment. CHIP funding must be re-authorized immediately, and should be paid for without sacrificing anyone's access to quality, affordable care.
Congress has also yet to provide adequate funding for millions of Americans affected by natural disasters. Earlier this month, 6,000 Reform Jews unanimously affirmed their commitment to provide relief to individuals harmed by climate change related disasters. While the cause of any one disaster cannot be known, we do know that climate change contributes to a pattern of increasing natural disasters. We must support the Americans who have lost jobs, homes, and loved ones — whether in California, Florida, Texas, Puerto Rico or the U.S. Virgin Islands — as we now work to create resilient communities which can withstand the future disasters climate change will exacerbate. Earlier this week, the House revealed its proposal for disaster funding. We hope the House and Senate will work together to ensure relief funding reaches these communities quickly.   
Before Congress recesses for the holidays, it must first consider the health of children, the security of immigrant youth, and the future of people struck by unavoidable disaster. We urge Congress and the Administration to act immediately.
Related Posts
Image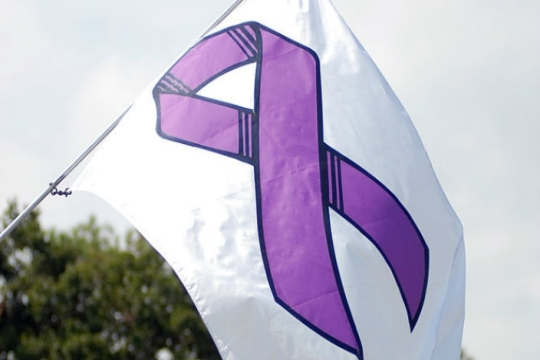 October is Domestic Violence Awareness Month (DVAM) in the U.S. Each of us likely knows someone, either in our Jewish community or our secular communities, who has been impacted by or is a survivor of domestic violence.
Image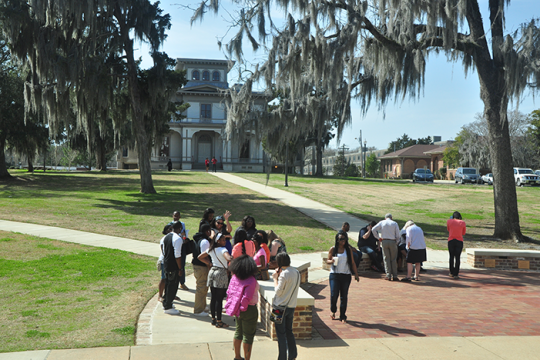 As a graduate of both Tougaloo College and Jackson State University, the recent bomb threats to Historically Black Colleges and Universities (HBCUs) are personal to me. Since January 2022, over a dozen HBCUs have received bomb threats; several of those threats were received on the first day of Black history month. The continuous attacks on institutions of higher learning; places of worship and individual attacks are a direct threat to our everyday existence.
Image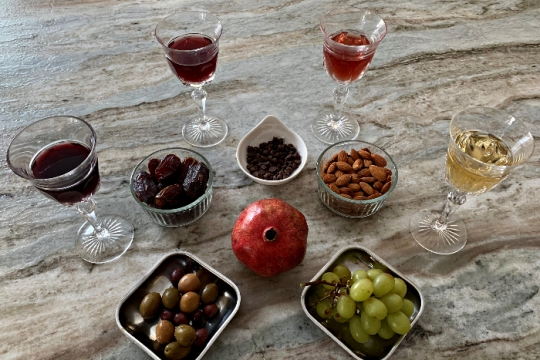 As I thought about what would be involved if we did our own Tu BiShvat seder, it seemed interesting and fun. Tasting lots of fruits? Marking a time to appreciate, mindfully and respectfully, trees and the earth? Drinking wines and grape juices? Yes, please.