Image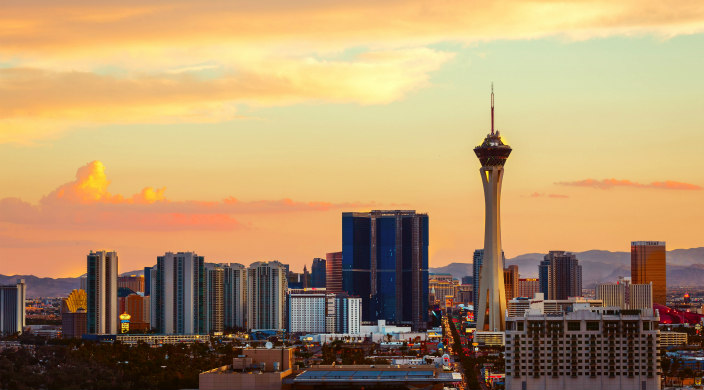 At least 58 people are dead in the wake of the worst mass shooting in modern American history. Again and in ever more terrifying ways, gun violence has shaken the United States to its core. We mourn. We come together. We offer words of condolence in an attempt to somehow address the compounding and boundless scope of grief and the scale of innocent human lives lost.
But, writes Daryl Messinger, chair of the Union for Reform Judaism, "[Each] time, the country goes back to business as usual. As the body count grows, with new scenes of senseless slaughter, nothing changes. Thoughts, prayer, and words are appropriate – but they're not sufficient."
As Reform Jews, our task is to challenge America's conscience and to heed the biblical injunction that we must not stand idly by the blood of our neighbor. Here, we offer words, prayers, and concrete ways to take action to prevent gun violence.
Resources for Parents
We offer a number of resources to guide parents in speaking to their children about tragedy, especially those based in man-made violence. The following may help both children and parents to process these unthinkable occurrences:
"Helping Children to Process Acts of Terrorism": After acts of violence, children may have both practical and theological questions, such as: How can we be protected from terrorism? Where is God? Why would God allow such things to happen? Rabbi Edythe Mencher, also a clinical social worker, wrote this in-depth guide for talking to children of varying ages about acts of terrorism and violence.
"Parenting Thoughts: Helping Children Cope with Tragedy": Margie Bogdanow, a parent and Jewish educator in the Boston area, wrote this in the wake of the Boston Marathon bombing in 2012. She offers four tips for parents to address tragedies with their children – and to take time to process it themselves, too.
"Talking to Children about Death": Rabbi Mencher also penned this Jewish perspective on 10 common questions parents ask when helping children to better deal with death, grief, and mourning.
Resources for Prayer
As we mourn the lives lost and those lives changed forever by the terror wrought in Las Vegas, we pray for the victims and for the future of our country. Here are a few prayers (including transliteration) and poems to help us find the right words to speak to God about our grief.
Mourner's Kaddish: This ancient prayer has been on the lips of Jewish mourners around the world for centuries.
"A Prayer for Victims of the Las Vegas Shootings": Rabbi Jonah Dov Pesner, director of the Religious Action Center of Reform Judaism, offered these words in memoriam of those who died in Las Vegas, presented aloud at the Washington National Cathedral's interfaith prayer service to mourn victims of the tragedy.
"A Kaddish after Gun Violence, for When Humanity Fails Itself": Rabbi Paul Kipnes of Congregation Or Ami in Calabasas, CA, wrote this powerful original prayer in the immediate wake of Sunday's shootings.
"A Liturgy after Terror Attacks": This four-piece liturgy from Jerusalem-based writer Alden Solovy includes "After a Terror Attack," "To Terror Survivors," "To the Terrorists," and "Let Tranquility Reign."
"Havdalah with a Gun: A Poem after Violence": Reform Jewish poet Stacey Zisook Robinson wrote this piece in late 2015 – but it is, tragically, still quite relevant today, as mass shootings and acts of gun violence continue to occur.
Resources for Action
Finally – and perhaps most importantly – here are a few ways to take action. In response to the deadly mass shooting in Las Vegas, Rabbi Rick Jacobs, president of the Union for Reform Judaism, said,
"We cannot say that there are 'no words' to express our grief and our outrage. We must find the words, and we must not stop saying them and acting on them until we stop this plague of gun violence that has gripped our nation for far too long."
Please join us in taking action to prevent gun violence.
Related Posts
Image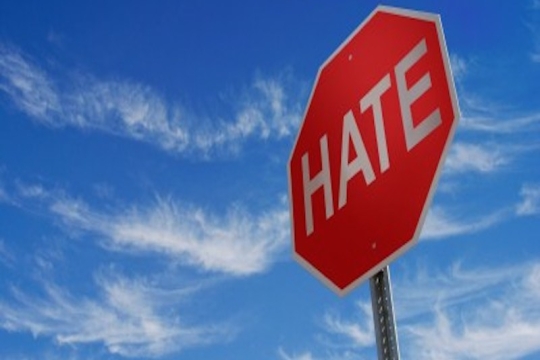 I read a quote today by Sy Smith that said, "Black people in the U.S. are expected to keep on keeping on, no matter what..."
Image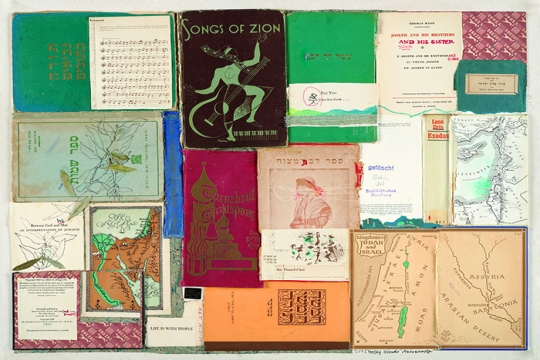 On June 3, 1972, Rabbi Sally Priesand was ordained by Hebrew Union College-Jewish Institute of Religion as the first woman rabbi in North America. To celebrate this milestone in Jewish and American history, HUC's Dr. Bernard Heller Museum in New York partnered with The Braid's Story Archive of Women Rabbis in Los Angeles to create the exhibition "Holy Sparks," presenting 24 ground-breaking women rabbis who were "firsts" in their time.
Image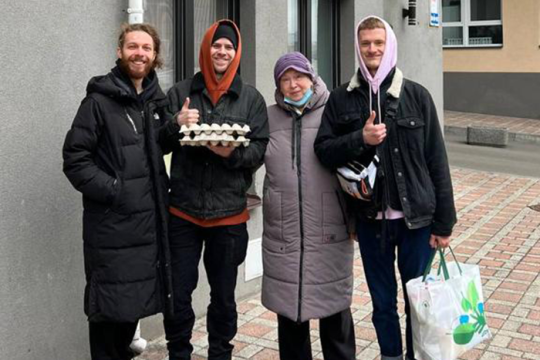 As many Ukrainian Jews know this year, Passover will be different in 2022. We sat down with Ukrainian Jewish community leader Andy (he/him), 27, to discuss what the community and holiday will look like in the context of current events.