Image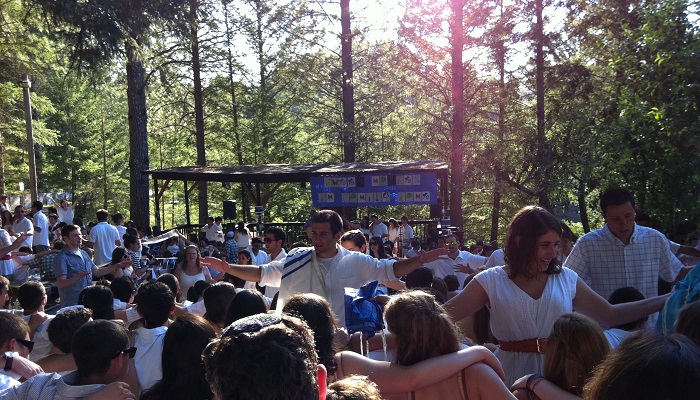 My seventh-grade son, Ethan, did not want to go to sleep-away camp, but after years of hearing our rabbi, Rabbi Paul Kipnes, praise the value of URJ Camp Newman, my husband and I were determined to send him anyway. Ethan's "comfort zone" is home. New adventures tend to create anxiety for him. Though he prefers going to school, hanging with friends, and attending day camp, we felt that going to Jewish overnight summer camp would be an experience he would benefit from.
We signed him up, covertly, knowing that Rabbi Kipnes, his wife, their children, along with many other kids from our congregation, would be attending at the same time.
Ethan was not happy about this decision. The rabbi met with him beforehand for a pep talk, and one of his religious school teachers, a former camp staffer, sent him an encouraging text message. Still, Ethan was unconvinced.
As camp season neared, I started collecting necessary items and even sent a care package to Ethan the day before he left so that it would arrive quickly. Finally Ethan became resigned to the fact that camp was happening, though he did not participate in packing and was sullen on the drive to the airport.
To help ease some of his anxiety, I decided to fly with him to meet the camp bus. There were probably 30 kids (and a few parents) on our flight. The camp's adult chaperone was friendly and answered some questions Ethan had about the flight home – and Ethan spent the flight chatting with a congregant and friend who also happened to be a seasoned Newman camper!
Camp staff greeted the group at the airport with a warm welcome, and everything was very organized. As Ethan was called into a group to load onto a camp-bound bus, it was time for me to say goodbye. I gave him a "thumbs up" and off he went.
A few hours later, our rabbi texted me a photo of Ethan at camp. I'm sure the smile on his face was coerced for the camera, but I knew then that sending him to Camp Newman was the right decision and that he was about to have the time of his life.
On Ethan's eleventh day at camp, I received an envelope from him containing two pieces of paper from a small note pad I'd sent in an earlier care package – a few brief scribbles about the rain, a pool party, Shabbat services, and a concert with Jewish rocker Dan Nichols. Ethan said the food was good, and that he'd tried the ropes course. I don't think I've ever smiled wider.
Ethan does not speak effusively about anything – not even his first love, baseball. But when he came home from Camp Newman on Sunday, he didn't stop talking. From the time we picked him up at the airport until he went to bed, he told us every detail about camp. He had taken nearly 300 pictures, so we hooked our computer up to the TV and as it scrolled through his photos, Ethan narrated each and every one.
So did camp change my son? Well, he's still Ethan. Fourteen years old, stubborn, and still a picky eater, he does seem to have developed a quiet confidence. His older sister has noticed the newfound confidence at the day camp they both attend, where Ethan is now trying new activities and is well-liked by his counselors and peers.
I've read so many parenting articles about letting your children be who they are and I had so many friends ask how I could send him to camp when he didn't want to go. I can now say, with no hesitation, that sending my son to Jewish overnight camp was the best decision I ever made. Attending to Camp Newman gave Ethan the opportunity to get out of his "comfort zone," and he succeeded. He did it!
Ethan has made the decision on his own to return to Camp Newman. He had fun and looks forward to the experience again. What a joy. What a gift. I cannot wait to see how he grows this summer.
Related Posts
Image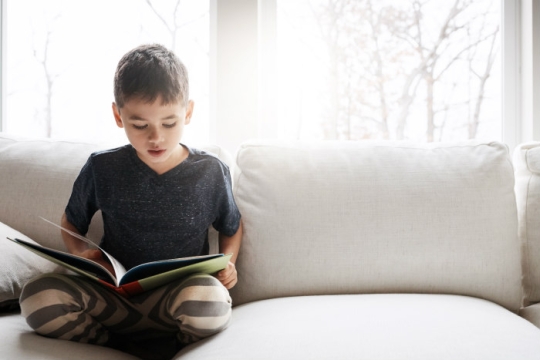 As the mother of a transgender child, Rabbi Ari Moffic knows that personal transformation is a key and beautiful part of who each of us is.
Image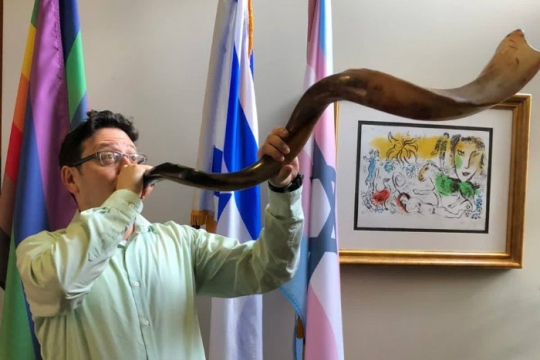 Rabbi Max Chaiken, our Ten Minutes of Torah commentator for the Book of Deuteronomy, is the associate rabbi of Congregation Kol Ami in Los Angeles, CA. We talk to him about his Jewish journey and the ideas behind his commentaries.
Image
What was it like to grow up in a communal children's house on an Israeli kibbutz? Rachel Biale was born in 1952 and raised on Kibbutz Kfar Ruppin, overlooking the Jordan River. She is the author of the new memoir Growing Up Below Sea Level: A Kibbutz Childhood.