Image
Justice Ruth Bader Ginsburg, the first Jewish woman to serve on the Supreme Court, became the 21st inductee into The National Museum of American Jewish History's Only in America® Gallery/Hall of Fame on December 19, 2019. Her induction coincides with the Philadelphia museum's current exhibition Notorious RBG: The Life and Times of Ruth Bader Ginsburg, on view through January 12, 2020.
Emcee Nina Totenberg, NPR's award-winning legal affairs correspondent, introduced her friend as "an American cultural icon… who exemplifies a rare combination of traits: demure firebrand, architect of the battle for women's rights, brilliant jurist, and a respectful but fierce dissenter. She quite simply changed the world for American women."
In her acceptance speech, Justice Ginsburg began by speaking about her Jewish heritage:
"On the walls of my chambers at the Supreme Court, I have posted the command from Deuteronomy: Tzekek, Tzedek Tirdof – Justice, Justice Shall Thou Pursue. Those words are an ever-present reminder of what judges must do that they may thrive."
She then spoke of two Jewish American women whose humanity and bravery inspired her at an early age:
Emma Lazarus was a Zionist before the word came into vogue. Her love for humankind and especially for her people is evident in all her writings... Her poem, "The New Colossus," etched on the base of the Statue of Liberty, has welcomed legions of immigrants, including my father and grandparents, people seeking in the U.S.A. shelter from fear and longing for freedom from intolerance.

My next inspirer, Hadassah Founder Henrietta Szold… knew how to say "no" better than any other person whose words I have read. Szold had seven sisters and no brothers. When her mother died, a man well known for his community spirit, Hayim Peretz, offered to say the Kaddish, the mourner's prayer, that ancient custom instructed could only be recited by men.

Szold responded to Peretz's offer in a letter dated September 16, 1916. The key passages:
It is impossible for me to find words in which to tell you how deeply I was touched by your offer to act as Kaddish for my dear mother. What you have offered to do is beautiful beyond thanks. I shall never forget it…. I know well and appreciate what you say about the Jewish custom that only men recite the mourner's prayer. And if there are no male survivors, a male stranger may act as a substitute.

Jewish custom is very dear and sacred to me. Yet I cannot ask you to say Kaddish after my mother. The Kaddish means to me that this survivor publicly manifests her intention to assume the relation to the Jewish community that her parents had so that the chain of tradition remains unbroken from generation to generation, each adding its own link. 

You can do that for the generations of your family. I must do that for the generations of my family. My mother had eight daughters and no son, yet never did I hear a word of regret passed the lips of either my mother or my father that one of us was not a son. When my father died, my mother would not permit others to take her daughter's place in saying the Kaddish, and so I am sure I am acting in her spirit when I moved to decline your offer.

But beautiful your offer remains, and I repeat, I know full well that it is much more in harmony with the generally accepted Jewish tradition than is my or my family's conception. You understand me, don't you?
When I had the good fortune to become active in the movement to open doors to women, enabling them to enter occupations once close to them, I was heartened by the words of a girl of my generation.
She wrote:
One of the many questions that have often bothered me is why women have been and still are thought to be so inferior to men. It's easy to say it's unfair, but that's not enough for me. I'd really like to know the reasons for this great injustice….

Until recently, women silently went along with this, which was stupid, since the longer it's kept up, the more deeply entrenched it becomes. Fortunately, education, work, and progress have opened women's eyes in many countries. They've been granted equal rights. Many people, mainly women but also men, now realize how wrong it was to tolerate this state of affairs for so long. Yours, Anne Frank.
This prescient comment was one of the last entered into her diary. Anne Frank …died in 1945, while in imprisoned at Bergen Belsen, three months short of her 16th birthday.  
In a video launched by the museum as part of the induction, Justice Ginsburg reflected on another woman who inspired her life:
My mother died when I was 17... had two lessons that she repeated over and over: "Be a lady and be independent." Be a lady meant don't allow yourself to be overcome by useless emotions, like anger. And by independent, she meant, it would be fine if you met Prince Charming and lived happily ever after but be able to fend for yourself.
Ruth Bader Ginsburg learned these lessons well.
Photo: Jessi Melcer
Related Posts
Image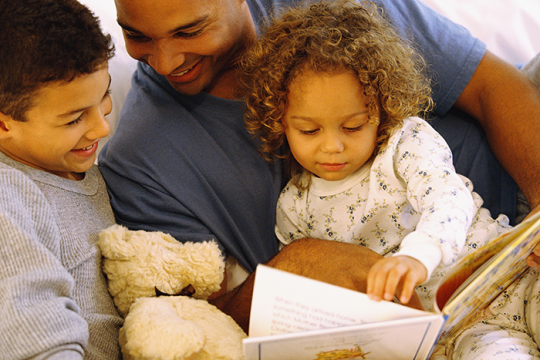 The Jewish people love to share stories, as memory is a central Jewish value. We cannot forget what has happened to us because we must share it with future generations. The past is one of our best learning tools.
Image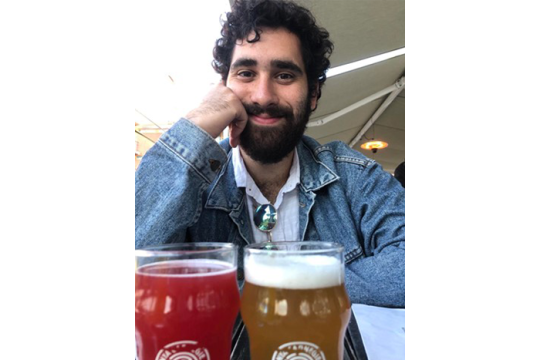 Third-year Hebrew Union College-NYC student Jesse Epstein hopes to make Judaism more accessible, meaningful, and relevant for today's Jewish community – through beer. He recently became the owner of Shmaltz Brewing Company, a beer-brewing brand aimed at providing community members with a mode and environment for consumption steeped in Jewish ethics, text, and tradition.
Image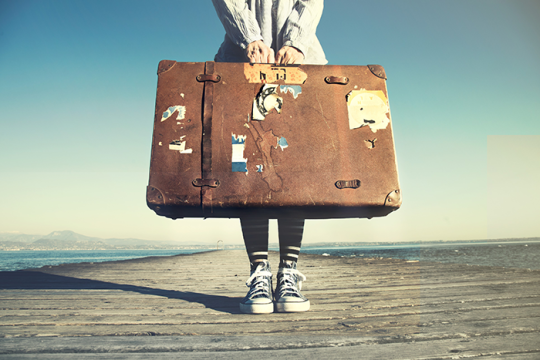 I've been reflecting on the story of America's founding - the narrative many of us learn as children in the United States. I've recently learned a different version of that story - one that I now recognize intertwines with my own. My identities as Cuban American and Jewish have been shaped by Indigenous stories in America and in Cuba; particularly the themes of beginnings, loss, transformation, and change.