Image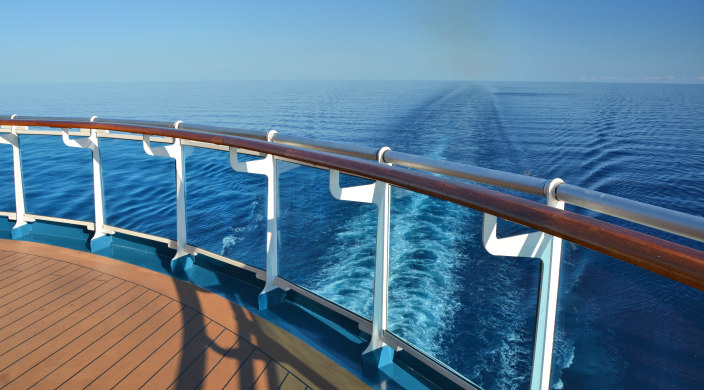 Last winter, our family took a cruise that coincided with the first six days of Hanukkah. We called the cruise line beforehand to see if there would be a celebration aboard the ship. Yes, we were told, plans were in place for meals to include latkes, gefilte fish, and matzoh ball soup.
But, said the young woman on the other end of the phone, "We don't have a rabbi."
"I'm a rabbi," I told her, and would be willing to lead the services. Also, I added, latkes and sufganiyot sufganiyotסֻפְגָּנִית"Jelly doughnuts;" traditionally eaten in Israel during Hanukkah; singular: sufganiyah. would be fine for food.
On the first night of Hanukkah, so many people showed up that even after the staff brought extra chairs into the small chapel, people still spilled out into the hallway.
That was the night I met 95-year-old Mr. Reiner, when he volunteered to sing the Hanukkah blessings. A proud Marine veteran of World War II, he had earned two Purple Hearts during his time in the military, but it wasn't his bravery or his service to our country that affected me – it was his voice. Gorgeous, strong, and deep, it belied his age.
I also met Tamar, a retired Jewish educator who had written a history of Hanukkah in a poem that she read with a 1950s beatnik rhythm. People in my children's generation would call it "rap," but no matter what you call it, it was well received by all – young and old alike.
Joining us that night, too, was a wonderful couple who were Holocaust survivors and had been married for an amazing 71 years. They showed me the numbers tattooed on their arms that had been there for more than 75 years.
Filling that small chapel night after night were teens, adults, small children, and older people, too. Some came directly from the pool, wrapped in towels, while others came in suits and ties. Among us were Orthodox men who placed napkins on their heads because there were no kippot KippahכִּפָּהA head-covering often worn during worship and while in a sanctuary, although some people choose to wear a kippah all the time; plural: kippot. In Orthodox communities, only men and boys wear kippot, while in liberal Jewish communities some women and girls choose to wear kippot.  Also called a yarmulke (Yiddish) or skullcap.   available, but nearly everyone else remained bareheaded. So many people, so many different kinds of "Jewish."
Over the course of the six nights we were together, we created a sacred space, lit the Hanukkah candles, and ate latkes and sufganiyot – barely a half hour before many of us ate dinner. Most important of all, though, we created a community.
People came early and stayed late to get better acquainted, to schmooze, and to enjoy what we had in common: our heritage and our commemoration of a miracle that occurred more than 2,000 years ago. When we met each other in other places around the ship, we smiled and stopped to chat. Our little community of 70 or so people became a tight-knit group amongst the ship's much larger community of approximately 3,000 people. In true Jewish style, there was a joyful reunion between Tamar, the Jewish educator, and one of her former students whom she had not seen in decades.
The last night of the cruise was the sixth night of Hanukkah and erev Shabbat. The cruise director thoughtfully moved our group from the crowded chapel to a bigger space – one of the ship's night clubs. With the Bingo paraphernalia cleared away, there was room for challahchallahחַלָּהA braided egg bread eaten on Shabbat and festivals. Today challah comes in many flavors and varieties, including chocolate chip, gluten free, and vegan. Plural: challot. , wine, and the ever-present latkes and sufganiyot.
I had never led services in a night club before, but it too became a sacred space as we lit the hanukkiyah hanukkiyahחֲנֻכִּיָּהNine-branched candelabra used during Hanukkah – eight branches for each night of the holiday, plus another branch (often taller, central, or more prominently displayed) for the shamash (helper) candle, which is used to light the others. and welcomed Shabbat together. We ended our final night on the ship with Mr. Reiner singing "Sabbath Prayer" from "Fiddler on the Roof." As the last note died away, I was not the only one with tears in my eyes.
Before everyone dispersed, many people commented about how special our nightly gatherings had been – because of the bond we shared. Although the congregation could not have been more diverse, our differences were insignificant because we were Jews who came together to celebrate Hanukkah and Shabbat. Orthodox, Conservative, Reform, secular, gay, straight, young, old, Democrats and Republicans; it didn't matter because we were celebrating what we shared in common.
Indeed, our little Jewish community on the ship exemplified that, if we can concentrate on what unites us rather than how we differ, we can bring to life a community for the common good – not only in the Jewish world, but in the broader community as well.
Related Posts
Image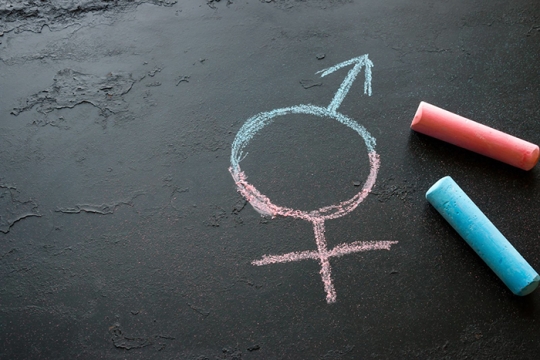 The Union for Reform Judaism, Jewish Grandparents Network, and Keshet are collaborating on a series of conversations to support grandparents and other loving adults who are interested in providing affirming spaces for gender expansive, non-binary, and transgender young people. These sessions provide grandparents with foundational knowledge, shared language, and inclusive practices.
Image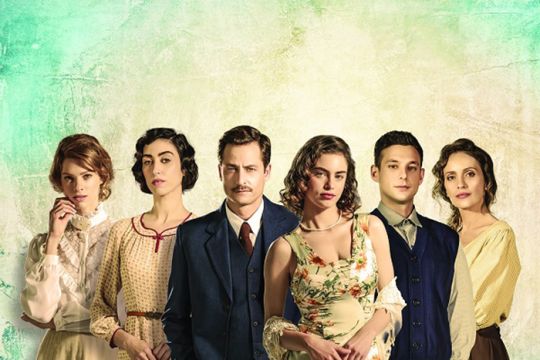 American audiences may be unaware of the remarkable new series, The Beauty Queen of Jerusalem, which debuted on Netflix earlier this year. This award-winning TV show follows in the footsteps of other acclaimed Israeli exports like Shtisel and Fauda.
Image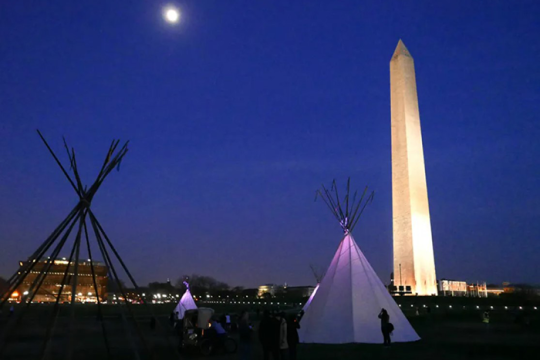 In November, we celebrate Native American Heritage Month. Unfortunately, much of North America is just beginning to recognize the contributions of Indigenous peoples.