Image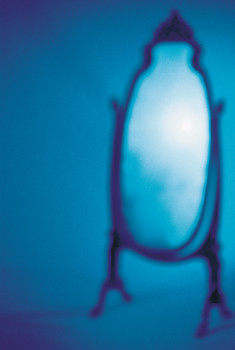 Everyone is a judge. We judge the guilt or innocence of an alleged criminal based upon facts gleaned in the first three seconds of seeing his face on the evening news. We judge whether to get out of our car in a sketchy neighborhood based upon the clothing of three random teenagers who, in a weird confluence of timing, happen to walk down the street on which we were driving.
We judge our neighbor's hygiene based on how neatly or messily her garbage is arranged at the curb. We judge the parenting skills of another neighbor based upon the tone of a toddler shrieking "Daddy!" We judge the worldview of an e-friend based upon her choice of a Twitter avatar or a Facebook profile photo.
We judge, all of us. Often enough, we catch ourselves, and our day goes on. We speak kindly to our neighbors. We realize the shriek of "Daddy!" was joyful, not terrified. We grasp that teenage boys in hoodies are not dangerous. We continue to exchange recipes and photos with our e-friend in New Zealand.
But who judges you most harshly?
That would, actually, be you.
It is time to judge the voice that sits in judgment. It is time to tell that voice to shut up.
The judgment starts early in the day. As you lay in bed, mustering the courage to spring from under warm covers, you analyze your day: "I can't do that presentation today. It's not going to get the job done. It's not good enough. I need to reschedule. I'm not ready."
The judgment continues in the bath. You stand in front of the mirror, staring at your naked body: "I am so fat. Look at that! Aargh. I have got to go on a diet. I gotta hit the gym."
Downstairs in the kitchen, you grab a granola bar and start to make coffee. You hear the voice of judgment again: "My coffee's no good. I'll hit Dunkin Donuts on the way."
And so it goes. A constant stream of self-defeating, condescending chatter, aimed directly at you.
Your inner voice spools without end – a talking Möbius strip in your brain.
When you sit in judgment of others, you're willing to admit that your judgments are unfair, unwarranted, and unneeded.
Now, during Elul, is the time to give yourself the same kindness.
How good is your presentation? You are a successful professional in your field. You've utilized all the technology, information, and experience available. Why, at 5:45 a.m., do you sow the seeds of self-doubt?
Are you truly overweight? Is your health at risk? Or, like most of us, do you have an extra 15 pounds that keep you from having the physique of an American Ninja Warrior?
I cannot deny the purity of Dunkin's cup of joe. But please, frame the statement in a way that touts the Dunkin without dumping your own hot coffee in your lap.
When we fly, the flight attendants remind us that in the event of a loss of cabin pressure, we should place our own mask over our nose and mouth before we assist others. In the same vein, now is the time to stop judging yourself so harshly, and discover how easy it can be not to judge others any longer.
As Jews, we strive to be compassionate. To find greater compassion, we must leave judgment behind. To leave judgment behind, start with yourself.
This post is part of #BlogElul, a series of social media posts created during Elul, the month preceding the High Holidays. During Elul, it is customary for Jews to prepare spiritually for the upcoming new year. An annual project, #Blog Elul is the brainchild of Rabbi Phyllis Sommer. Learn how you can participate.
Related Posts
Image
As a mother of a one-year-old son, I've watched Encanto more times than I can count. Around my second time watching it, I realized that "surface pressure" is an amazing metaphor for the struggles I face as a parent. Especially as a parent preparing for both my and my son's first Passover, the preparation of cooking and cleaning before the first seder is certainly stressful.
Image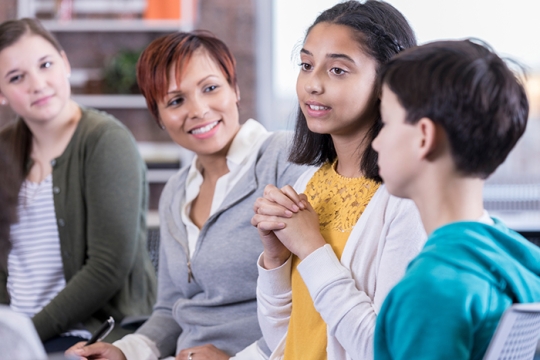 I need your help to ensure that every student can access mental health care, no matter where they live. Last month, the U.S. House of Representatives passed the Mental Health Services for Students Act, which would provide $200 million in grant funding per year for five years to expand mental health services in public schools. Now, the Senate must act.
Image
In the weeks preceding her passing, her children and grandchildren continued to visit her, either in person or remotely via technology. She was surrounded by her children until the very end.