For $10, a person's life can be changed. For $10, a bed net can be sent across the world to vulnerable refugees living in impoverished communities, susceptible to contracting malaria. Each year, malaria causes over one million deaths and infects 500 million people. Yet, with one insecticide-treated bed net, studies have shown that transmission can be reduced as much as 90%. Overall the last few years, the Union for Reform Judaism (URJ), in partnership with the United Nations Foundations, has proudly raised over $650,000. Synagogues, youth groups, bar and bat mitzvah students and individuals have enthusiastically hosted fundraisers as part of Mitzvah Day, Passover Seders, held basketball tournaments, bake sales, and even a fashion show! Our Movement has wholeheartedly embraced this effort, making a difference one net at a time, one family at a time. And this involvement continues. With the escalating violence in Cote d'Ivoire leading thousands of refugees to flee across the border into Liberia, Nothing But Nets asked for our help. Offering a dollar-for-dollar match, the Union stepped up, donating $50,000 raised by our members. With our help, $100,000 will be used to supply bed nets to those living in the UNHCR emergency camp near the Liberian city of Bahn, just in time for the rainy season. Want to get involved? Visit
www.urj.org/nets.
A small girl waits to board a UNHCR truck that will take her from the Liberia-Côte d'Ivoire border to the Bahn refugee camp. / UNHCR / G. Gordon / February 2011
Related Posts
Image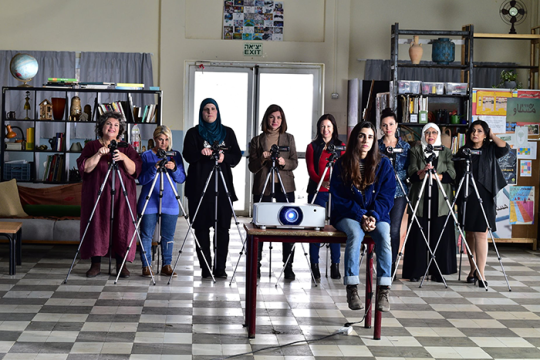 Both Arab and Jewish, young and old, the women of "Cinema Sabaya" learn about much more than filmmaking during the class; they discover that their differences are far outweighed by their bonds as women making their way in a patriarchal world.
Image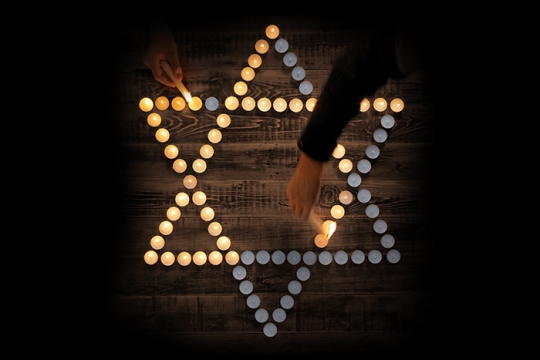 What does it mean to remember? It is to live in more than one world, to prevent the past from fading, and to call upon the future to illuminate it.
Image
A camel carrying a load. A golden pair of balanced scales. An open heart and an open mind. These are three of more than two dozen artists' visions of justice and righteousness featured in the invitational exhibition, "Tzedek Boxes: Justice Shall You Pursue."