Image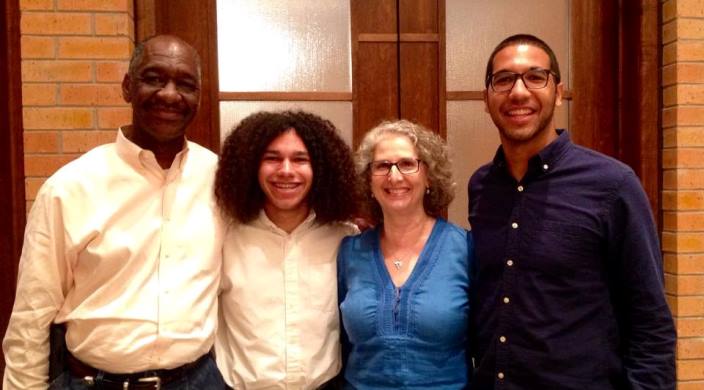 "So, what exactly is your background?"
"Both of your parents aren't Jewish, are they?"
"Wait, so you're just like a Jewish Barack Obama!"
Growing up as a half-Black and half-White person who is also Jewish definitely raised some interesting questions and responses upon "revealing" my identity to my friends.
Of course, none of these responses were meant to be hurtful, but until a few years ago, I still felt awkward and anxious telling my friends and other community members about my background and how it influences my life. However, as someone dedicated to learning about diversity and practicing social justice, I have realized that my unique story provides me with the opportunity to thoroughly explore important aspects of the world and to engage the Jewish community in these important conversations.
Originally from Oklahoma City, OK, I essentially grew up at the local Reform congregation, Temple B'nai Israel. I always participated in Sunday school and the preparation for my bar mitzvahbar mitzvahבַּר מִצְוָהCeremony marking a boy's reaching the age of religious maturity; plural: b'nei mitzvah. came almost naturally to me, but I still didn't feel a true sense of commitment to Judaism or the Jewish community until my incredible experiences with both Jewish summer camp and the North American Federation of Temple Youth (NFTY), Reform Judaism's youth movement.
By the time I finished high school, I had spent three summers at URJ Greene Family Camp, a Reform Jewish summer camp in Bruceville, TX; explored Europe and Israel for five weeks on a NFTY in Israel trip; and enjoyed numerous NFTY events where I created some of the closest relationships and most valuable experiences of my life. After four incredible years of NFTY, during which I served in both local and regional leadership positions, I served as NFTY's North American president during my freshmen year of college at the University of Kansas (KU). It was a phenomenal year of leadership development, creating educational programs, traveling, event-planning, and serving as the face of a thriving youth movement.
All of these experiences have directly impacted my current connection to Judaism and the Jewish community. I am excited to spend my fourth summer at the URJ Kutz Camp in Warwick, N.Y., where I will coordinate Jewish educational and social programs for 200 Jewish teen participants; I also proudly serve as a trustee on the Union for Reform Judaism's board and as an intern for KU Hillel, both incredible organizations that provide me with so many opportunities.
While all of my involvement in the Jewish community is an enormous part of my story, I've also been exploring my connection to Judaism as someone who also identifies as African-American. Several studies have shown that American Jews are approximately 90 percent White, meaning that a significant part of our community identifies as something other than "the norm." While I have always felt comfortable in the Jewish community, I have witnessed the inability of some Jews to see my whole self. As someone who identifies as half-Black and half-White, I understand how some people in the Jewish community, after asking, "What's your background?" could move past the fact that I am half-Black. It's possible that even after seeing my skin and learning that I am half-Black, they will forget or ignore this important part of my identity.
However, just because I'm Jewish does not mean that I'm not Black.
While it is certainly not the norm within the Jewish community, it is important detail of who I am today and where I come from. With more and more members of the Jewish community identifying as something other than White, all of us must make the conscious decision to see, learn about, and celebrate the differences that ultimately make our community stronger and more vibrant. If we ignore the differences between us, we risk alienating potential members our community. For some Jews – particularly those who do not identify as White – such dismissal of their individual uniqueness is an enormous barrier.
An important part of our Jewish tradition is the idea that every person is created b'tzelem Elohimb'tzelem Elohimבְּצֶלֶם אֱלֹהִיםLiterally "in the image of God;" the concept—from Genesis 1:27: "God created humankind in God's image"—that because all humanity is created in the image of God, each person is equally valued.  . We first discover this concept in Genesis 1:27 where "God created man in His image, in the image of God He created him; male and female He created them." From its first mention in the Torah to today's many interpretations, the value of b'tzelem Elohim is about honoring both the characteristics that are different between us and the ones we share in common.
As the Jewish community continues to evolve and grow in regards to race, we must take this value to heart and know that it is central to hearing, exploring, understanding, and exploring the story of each and every person.
Visit the Religious Action Center of Reform Judaism's racial justice page for additional resources.
Related Posts
Image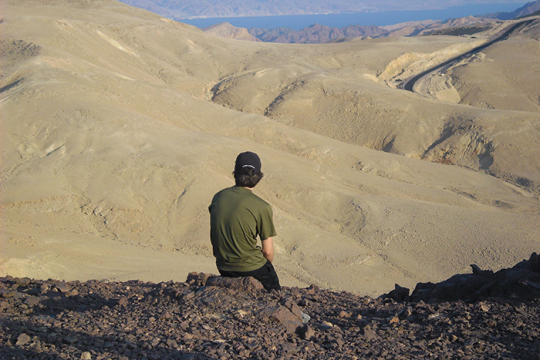 "What are you?" was a question I was often asked in New York City. At first, I did not understand. Having grown up in San Antonio, Texas during the Jim Crow era, there was no doubt in my mind. During Jim Crow, Americans were defined by their skin color. I was not Black, but neither was I white. Therefore, I reasoned, I must be Mexican.
Image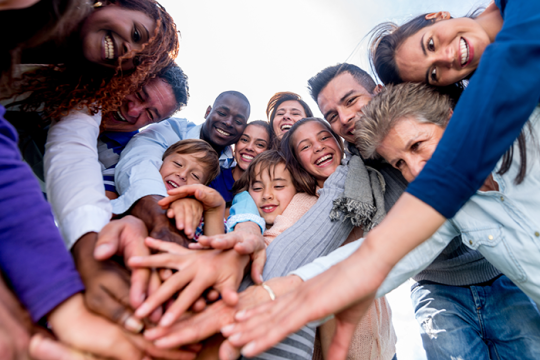 Temple Israel is engaged in a REDI culture shift, striving to be a synagogue that exemplifies our belief in b'tzelem Elohim (shared humanity) by creating a community where everyone feels a sense of belonging. Our New Year's party came from the idea that while this work can be challenging, it is a joy to lift up the diversity and unique lived experiences of those in our community. Following this theme of celebrating our diversity, we began planning our inaugural Shavuot to Juneteenth: A Journey Toward Liberation.
Image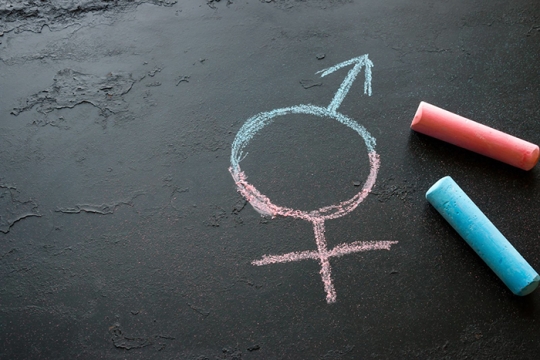 The Union for Reform Judaism, Jewish Grandparents Network, and Keshet are collaborating on a series of conversations to support grandparents and other loving adults who are interested in providing affirming spaces for gender expansive, non-binary, and transgender young people. These sessions provide grandparents with foundational knowledge, shared language, and inclusive practices.