Image
After celebrating the life and legacy of Martin Luther King, Jr. earlier this week, a poignant quote of his rings in my ears: "Injustice anywhere is a threat to justice everywhere." While we continue to fight for the civil rights and equality of all people in our own country, we cannot turn a blind eye to our global community and the human rights denied to those outside of the United States.
Last week, the President of Nigeria, Goodluck Jonathan, signed the Same Sex Marriage Prohibition Act, which criminalizes same-sex marriage and relationships. Under this new law, Nigerian gay and lesbians could face up to 14 years in prison for engagement in same-sex relations and even the guests of same-sex ceremonies could be jailed for 10 years. Further, anyone operating or participating in gay clubs, societies, and organizations is liable to 10 years of imprisonment.
For years, advocates for the rights of the LGBT community in the U.S. have fought long and uphill battles, and thankfully, there have been many victories. Just in the last year, there was the landmark Supreme Court decision in Windsor v. United States that led to federal recognition and equal benefits for same-sex couples, six states legalized gay marriage, and the Employment Non-Discrimination Act barring discrimination of LGBT individuals in the workplace historically passed a Senate vote.
But while we celebrate these achievements of what has been referred to as "the gayest year in gay history," we must also look to the lack of progress in other countries and the oppression of the LGBT community on a global scale. A bill in Uganda continues to pose great threat to the LGBT community despite Ugandan President Yoweri Museveni's refusal to sign. Further, the new prohibitive law in Nigeria reminds us of the anti-LGBT law passed last June in Russia that reduced LGBT Russians to second-class status.
In Mishnah Sanhedrin 4:5, we learn that "we should treat the world as half good and half bad, so that if we do one good deed, it will tip the whole world to the side of goodness." With that, it is also important to recognize changing attitudes towards LGBT community in the international arena. While LGBT communities are at risk in Nigeria and Uganda, Former Mozambique President Joaquim Chissano has called all African leaders to embrace equality and the advancement of basic freedoms. We must continue to model and work to ensure justice for all people, everywhere.
Related Posts
Image
In this season, time is immutable. It can be questioned, but not changed. Family can be understood, but not altered. The self, in this case, the result of intergenerational trauma, must be accepted. In Russian Doll, the only way to see the good in the world is to stop looking back, to stop journeying inward, and to the wake up in the present.
Image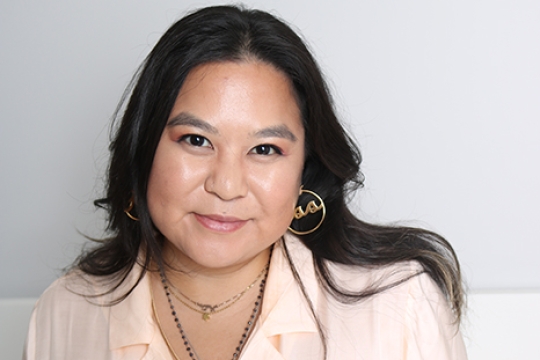 Amy Albertson (she/her), 30, is a Chinese Jewish advocate and online educator living in Northern California. She works as a social media consultant for Jewish organizations.
Image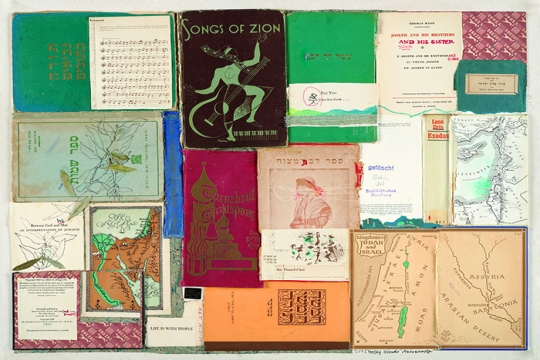 On June 3, 1972, Rabbi Sally Priesand was ordained by Hebrew Union College-Jewish Institute of Religion as the first woman rabbi in North America. To celebrate this milestone in Jewish and American history, HUC's Dr. Bernard Heller Museum in New York partnered with The Braid's Story Archive of Women Rabbis in Los Angeles to create the exhibition "Holy Sparks," presenting 24 ground-breaking women rabbis who were "firsts" in their time.