Image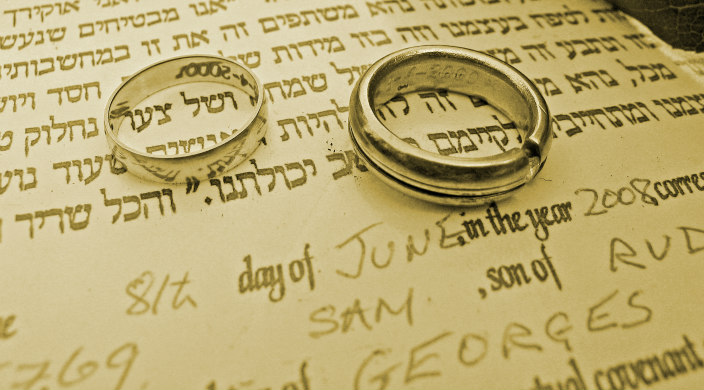 Anita Diamant is the author of 12 books, including six guidebooks to contemporary North American Jewish practice and her best-selling novels, The Red Tent and The Boston Girl. In the past two years, she has updated Choosing a Jewish Life, The Jewish Wedding Now, and Saying Kaddish (to be published in 2018).
Diamant is the founding president of Mayyim Hayyim Living Waters Community Mikveh and Education Center in Newton, MA. She and her husband, Jim Ball, are members of Congregation Beth El of the Sudbury River Valley in Sudbury, MA.
ReformJudaism.org: In updating and revising your books about Jewish customs and practices, what are some of the striking changes you've observed over the past three decades?
Anita Diamant: Many of the changes reflect the increasingly diverse, inclusive, and embracing culture of liberal Jews in North America. The 1985 edition of The Jewish Wedding, for example, made no reference to gay couples. The 2001 revised edition talked about commitment ceremonies and how difficult it might be to find a rabbi willing to officiate.
Now, after another 16 years, the latest edition makes no real distinction between the marriages of same-sex couples and heterosexual couples. The notion of who we welcome under the chuppah (marriage canopy) has changed and broadened in a big way.
Can you give us an example of new Jewish wedding ceremonies that are taking root?
An alternative ceremony called Brit Ahuvim (Covenant Between Lovers), which appeared in the appendix of the previous edition, is now in the body of the book because I heard from couples and rabbis who were using it.
Created by Professor Rachel Adler, who teaches at Hebrew Union College-Jewish Institute of Religion, the ceremony uses some of the same ritual gestures and language as a traditional Jewish wedding. The most significant difference is that it finds a halachic (Jewish law) basis in partnership law rather than kiddushin (sanctification), in which the bride is acquired by the groom.
How did your first book come about?
I was getting married and asked Rabbi Larry Kushner what I should read in preparation. He said, "You should write a book on Jewish weddings because the existing books are awful." The only books I found were either written by Orthodox rabbis or in the etiquette genre. They did not speak to me – a Reform Jew and feminist – or to my fiancé, who was converting to Judaism.
Rabbi Kushner's teachings about the Jewish wedding were so much more meaningful and accessible. If I didn't know this stuff, I thought, lots of others did not know it either. So, my first book, The New Jewish Wedding, was published in 1985, a year after Jim and I married.
How did marrying a Jew-by-choice affect your life and work?
My career as a Jewish author, and in fact, my life as a Jew, is founded on the fact that I fell in love with someone who wasn't Jewish. Even before we were engaged, I realized that if we were to get married and have children, I wanted to pass something of my tradition on to the next generation. I felt unprepared to do that because I had very little Jewish education. Jim's Introduction to Judaism class became my Introduction to Judaism class. And, in a way, his conversion was mine as well.
You turned to writing fiction at age 40. How did you come to write The Red Tent, which is celebrating its 20th anniversary this year?
I wanted the challenge of writing a novel. While looking for an idea, I remembered Rabbi Kushner's teaching about midrash (rabbinical interpretations of the biblical text) – the idea that the biblical text was wide open, and that it was my right as a Jew to turn it on its head to make sense of it. As an American who read and studied fiction, turning it on its head meant that whatever fell out would be mine to do with whatever I chose. I needed a plot and found that in Dinah's story. We did not know what happened to her in Shechem from her perspective because she didn't have a voice in the text. So that's where I landed and told Dinah's story in her own voice.
Is there a common thread that runs through your novels?
They all share attention to women's friendships and women's agency. I don't have a biological sister; friends function as sisters to me. I don't know how I would have gotten through challenging times without them. Such relationships are still undervalued in our society, so my goal is to tell the untold or under-told stories, mostly of women.
Related Posts
Image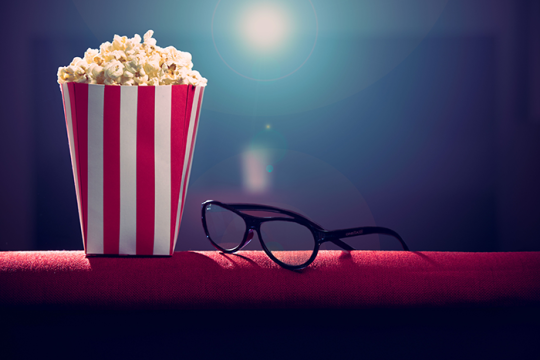 Two very different Jewish films have emerged on the 2023 late summer film scene. One depicts the trials and tribulations of a 75-year-old legislator during the greatest crisis of her life, the other portrays a 12-year-old girl on the cusp of adulthood.
Image
As we are amidst the season of new beginnings - new Jewish year, new school year, and new Torah cycle - we have a wonderful opportunity to explore the many Broadway composers who were inspired by the Biblical beginnings of the Book of Genesis.
Image
These are Torah portion haikus.