Image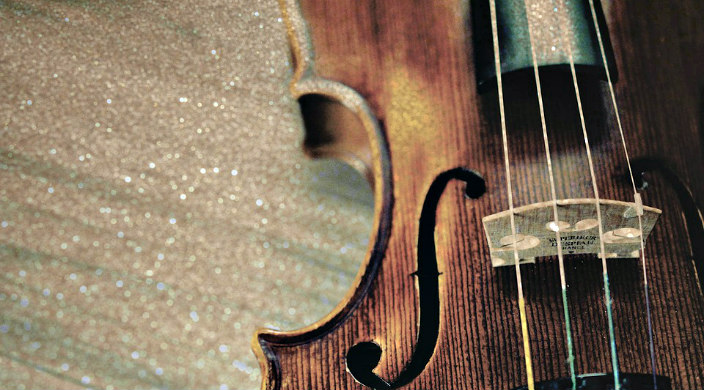 Growing up Jewish in central Maine, I had few opportunities to connect with my religion and culture. While I had Jewish friends from music camp, few of my public-school classmates had any sense of what being Jewish meant, beyond knowing that it somehow made me different from them.
And I lacked the tools to be a cultural ambassador.
That changed when my grandmother, who lived in San Diego, sent me a cassette tape of the Second Avenue Klezmer Ensemble. Suddenly, our minivan was filled with wailing clarinets, the startling sound of the ahava raba scale (the almost minor scale used in most klezmer music), and the beautiful voice of a woman singing in Yiddish.
I yearned to sing in that language and thought it might be a way to introduce something of my Jewishness to my peers.
I had read works by Isaac Bashevis Singer and Sholom Aleichem in translation, but longed to read their writings in the original Yiddish. I wanted to understand the colloquialisms, read in the cadence of Yiddish, incorporate the language into my life beyond "oy gevalt" and "tuchus."
I began by learning to play and sing some of the songs from the Second Avenue Klezmer Ensemble album. Another resource was a Dover collection of Yiddish songs, with piano music, guitar chords, and Yiddish lyrics transliterated into English characters. My favorite song was Abi Gezunt (If You Have Your Health). I played some of these songs for the fiddle ensemble and in concert at my school.
This was my cultural ambassador moment, my way of sharing a Jewish cultural aspect with my broader community.
I didn't know at the time that I had Aaron Lansky to thank for the ease of access I had to the Yiddish language and music. He was 24 and a grad student of Yiddish literature when he founded the Yiddish Book Center in Amherst, MA, in 1980.
Lansky says he realized that untold numbers of irreplaceable Yiddish books – the legacy of a thousand years of Jewish life in Eastern Europe – were being discarded by American-born Jews unable to read the language of their Yiddish-speaking parents and grandparents. So, he organized a nationwide network of zamlers (volunteer book collectors) and launched a concerted campaign to save the world's remaining Yiddish books before it was too late.
In only six months, they recovered more than a million volumes, many of them donated lovingly by the books' owners, others rescued from demolition sites and dumpsters.
Lansky's memoir, Outwitting History: The Amazing Story of a Man Who Rescued a Million Yiddish Books, reads at times like an adventure novel, as the rescuers encounter all kinds of weather as they race to save these cultural treasures. In his search for funding and logistical support, Lansky describes how he appealed to Jews in Catskill resorts, reminding me of how, as a teen, I became hooked on an Allan Sherman comedy album sprinkled with Yiddishisms that embodied to me the social aspects of Judaism that were missing in my life. I made my parents play it again and again when taking long car rides.
Lansky says he never envisioned the Center as a "static storehouse for old books," but rather "to place old volumes into the hands of new readers." Since 1997, its 12,000 digitized books have been downloaded 1.6 million times.
Singing in Yiddish, even appreciating Yiddish makes me feel like I'm a member of a wonderful club, with its expressive speech, soulful music, deeply philosophical literature, and living connection to a faraway place and long-ago time.
The Center for Yiddish Books has done a valuable service in preserving a language about which it could be quipped, "reports of its death are greatly exaggerated."
Outwitting History is an inspiring account of Lansky's ambitious vision and the network he created to save millions of books and keep alive a precious language and culture of the Jewish people.
Related Posts
Image
Imagine that you travel back in time to 1934 – when Europe had no inkling of the catastrophic events lying ahead that would transform that continent forever. What would you photograph to capture the authentic essence of human experience at that liminal moment in history?
Image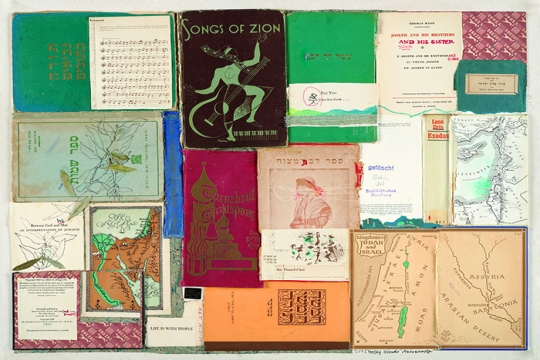 On June 3, 1972, Rabbi Sally Priesand was ordained by Hebrew Union College-Jewish Institute of Religion as the first woman rabbi in North America. To celebrate this milestone in Jewish and American history, HUC's Dr. Bernard Heller Museum in New York partnered with The Braid's Story Archive of Women Rabbis in Los Angeles to create the exhibition "Holy Sparks," presenting 24 ground-breaking women rabbis who were "firsts" in their time.
Image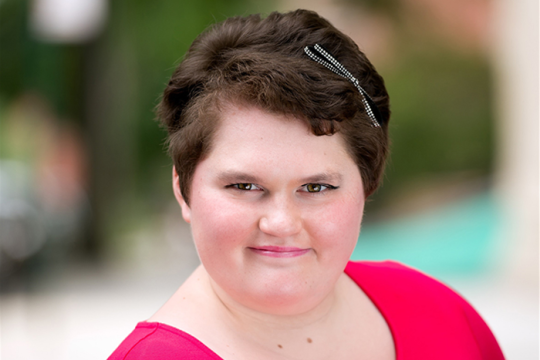 Twenty-year-old Shayna Goldberg is young adult songleader and performer with EPIC Players, a New York-based nonprofit theatre company that opens the stage to all types of artists and seeks to shine a light on neurodiverse talent. Along with her family, she is a part of the Adath Emanu-El community in Mount Laurel, N.J.