Image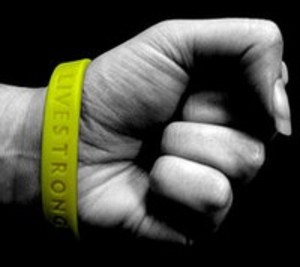 I race bicycles. I started in 1979. I got pretty good, fast enough to earn my way to category II status, just below the pool from which USA Cycling draws the National and Olympic teams. Along the way, I competed against some truly world-class racers and became friends with a few of them. During my career, as all top athletes do, I had a momentary brush with performance enhancing drugs (I wrote about my encounters with them here). As I aged out of elite racing, I marveled, along with the rest of the sporting world, at Lance Armstrong's insatiable will to win and his drive to return to the top ranks of the sport after testicular cancer. I do not know Armstrong, although we have people in common. But I am a cancer survivor, as is my brother, and I wore my Livestrong bracelet with pride. Like others, I wondered how, Armstrong managed to win against the best in the world without testing positive himself. Now we know. He didn't.
Is Armstrong's monstrous mendacity the issue here? No. I believe his biggest sin is that of lashon hara, wounding with words. Armstrong used his money, power, and influence to destroy, with words, the lives of many good men and women. Talmudic rabbis debated "the worst sin." Murder? Idolatry? No, the rabbis decided, it was wounding with words. The sin of wounding with words is as bad as all other sins combined. (Jerusalem Talmud Peah 1:1). In Zohar 3:53a, it is said, "God accepts repentance for all sins, except the sin of imposing a bad name upon another." (These citations from Rabbi Steven Bayar, Torah Aura Productions.) Lance Armstrong destroyed lives through lies and deceit, innuendo and libel and slander. He did it through "the worst sin."
In all, 26 men and women have testified against Armstrong; 11 were teammates. In every instance that someone has come forward to speak against Armstrong, he has used every sin of wounding with words to strike back. Even if, by some chance, he decides to come clean about his actions, I believe he cannot undo the destruction he has wrought on good people and sport. NBA star Charles Barkley famously said, "I ain't nobody's role model." But when you become part of the public consciousness – when you take money for being who you are in the service of a product or company or cause – you become, like it or not, a role model, a hero. We all know the power of myth and heroism. We are all touched by cancer. We wanted, we needed, a cancer hero. Eighty million Livestrong bracelets purchased on a myth built upon a lie, compounded by the power of the worst of all sins. Maimonides identified four levels of the sin of words: the talebearer, the evil tongue, the deceitful evil tongue, and the slanderer. In my view, all apply to Lance Armstrong. Did he help raise millions to raise cancer awareness? Yes, he did. Sadly, he did so with a multimillion dollar lie that came with an irreparable cost to real people with real lives, real families, and real feelings. The worst sin, indeed.
David Stanley is a member of Temple Beth El in Flint, MI. He is a teacher, athlete, coach, and cancer survivor blogging about education, cancer, sport, society at DStan58-Rants & Mutters. He is interested in nearly everything.
Related Posts
Image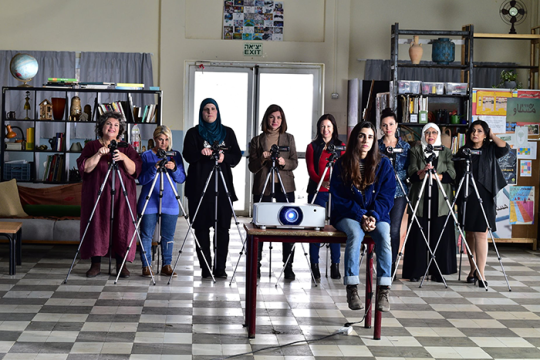 Both Arab and Jewish, young and old, the women of "Cinema Sabaya" learn about much more than filmmaking during the class; they discover that their differences are far outweighed by their bonds as women making their way in a patriarchal world.
Image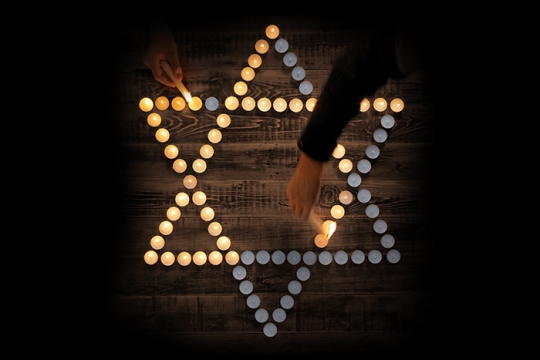 What does it mean to remember? It is to live in more than one world, to prevent the past from fading, and to call upon the future to illuminate it.
Image
A camel carrying a load. A golden pair of balanced scales. An open heart and an open mind. These are three of more than two dozen artists' visions of justice and righteousness featured in the invitational exhibition, "Tzedek Boxes: Justice Shall You Pursue."