Image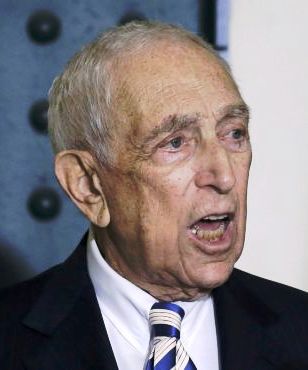 It is, as they say, the "end of an era." The last World War II veteran serving in Congress, Sen. Frank Lautenberg, has died. He was part of a generation that journalist Tom Brokaw famously dubbed "The Greatest Generation," – those who won World War II, led us politically and economically into a period of remarkable growth domestically, and extended U.S. global, military and political influence to a degree rarely rivaled in world history.
For Jews, it was a similarly extraordinary period. As a result of vastly increased legal protections for minorities and cultural shifts reflecting the increasing diversity of America, Jews moved from the peripheries of American society to the very center of American economic, political, academic and professional life.
Frank Lautenberg's life was a living embodiment of this unbelievable shift in Jewish fortunes. Born to poor immigrant parents who sailed by the Statue of Liberty on their way to Ellis Island, then struggled to make ends meet, he worked his way up to build one of the nation's greatest businesses and, beginning in 1982, to become a five-term, respected member of the U.S. Senate. Along the way, Lautenberg fought in the Second World War and then used the G.I. bill to put himself through college (a reason he would cite for his determined efforts through his career to fight for the rights of those in the military and its veterans).
Having had no religious training or bar mitzvah as a child, he nonetheless respected religion, came to cherish his involvement in Jewish life, was a proud member of one of our Reform synagogues in New Jersey, and developed ties to leaders of every stream and major organization of Jewish life – and was particularly supportive of rabbis.
But to everyone he was kind and friendly. Most famously, he manifested his Jewish sensibilities in his passion for oppressed Soviet Jews and his determination to address their suffering and persecution simply because of their religious identity. When the floodgates opened in 1990, and Soviet Jews were finally given their freedom to emigrate but faced restrictive limits in the numbers who could qualify as refugees, he introduced and drove to passage a law that created a presumption that victims of religious persecution qualified as refugees. Hundreds of thousands of Russian Jews and family members were admitted to a life of freedom and opportunity in the U.S.
Less well-known was his fast response when the Supreme Court limited the right to wear a kippah in the army in the Goldman case, an issue on which we worked on very closely together. Within two weeks, he helped draft a law to protect that right, scoffing at the government's claim it would undermine military discipline and combat readiness by pointing out that in Israel, with one of the world's great fighting forces, kippah-wearing had done nothing of the sort.
He loved Israel, having visited the country over 100 times, serving as the head of the national United Jewish Appeal (UJA) in the mid-70s (guiding it out of very difficult financial travails) and championing the special relationship between the U.S. and Israel during his entire 30-year Senate career. But as a liberal Jew who belonged to a Reform synagogue (while frequenting synagogues from varied streams), he was deeply vexed by Israel's lack of religious pluralism and non-recognition of liberal Jewish streams; he did not hesitate to explain to Israeli lawmakers how this tarnished Israel's democratic image and alienated American Jews.
Indeed his love for the U.S. and Israel were deeply entwined. In the U.S. he made safety a major priority, writing the legislation that raised the drinking age to 21, banning smoking on airplanes, fighting tirelessly to protect our environment, upholding "right to know" rules that informed individuals of the environmental health hazards to which they were exposed, and serving as one of the key leaders in the Senate for sensible gun control.
Indeed his last vote, on April 17th from his wheelchair, was cast for universal background checks for gun owners. He didn't win that one, but he did thwart the efforts of the National Rifle Association in the mid-90s, when he drove through Congress a law barring those convicted of domestic violence from obtaining handguns, saving, according to experts, the lives of thousands. He was ever a champion of women's rights and fought constantly for their right to have full reproductive health care available. It was fitting that when it came time for him to make his first great philanthropic contribution to Israel, he chose to do so by creating a leading institute to address cancer prevention and treatment, the Lautenberg Center for General and Tumor Immunology at the Hebrew University.
Throughout his Senate career, Senator Lautenberg would tell me that he was living out his Jewish values in his unstinting battle for social justice and his commitment to liberal causes. His Jewish concern for the vulnerable, the poor, the sick, the elderly, the powerless, the worker struggling to make it —this became the motif of his public service, and indeed he did so much to address the needs of these populations.
In all that he did, he pursued justice through just means, using the tools of government to transform and better the lives of others. America, Israel and the cause of freedom worldwide are better because this modest, gentle, caring man decided to use his gifts and accomplishments to make the world a better place. Many young people have dreamed such dreams of achievement. Because of America's freedoms and his own immense skills, Sen. Frank Lautenberg was blessed in his life to fulfill those dreams.
Rabbi David Saperstein is the director of the Religious Action Center of Reform Judaism.
Related Posts
Image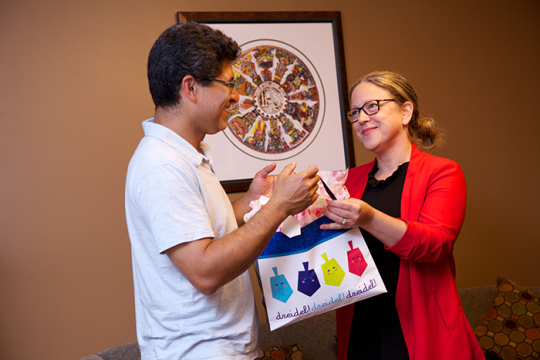 Hanukkah is one of my favorite holidays, partially because it gives me the opportunity to give gifts to my loved ones every night for eight nights! Gift giving with intentionality is one of my favorite ways to express affection while teaching my child about Jewish values and traditions.
Image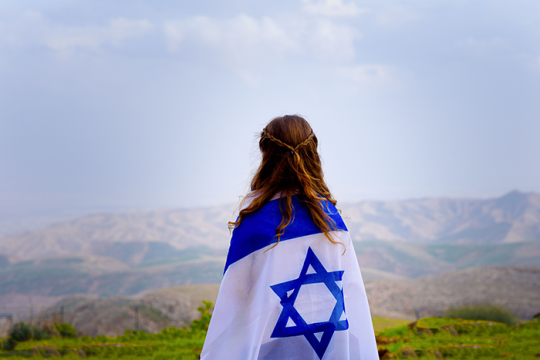 We stand with the people of Israel during these difficult and challenging days and pray for the safety and immediate release of all of the hostages. See our resources and actions you can take.
Image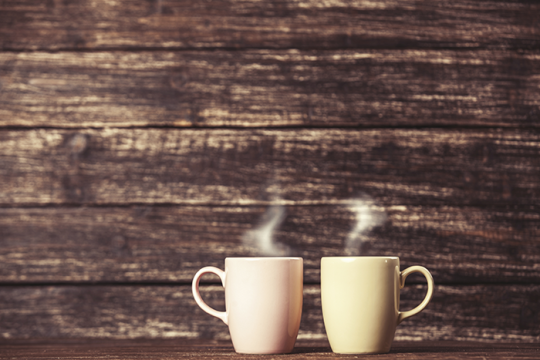 In the winter months, adding elements of simplicity, presence, and coziness can elevate the rituals and intentions of Shabbat. Here are a few tips for your most hygge/heimish Shabbat yet!