Image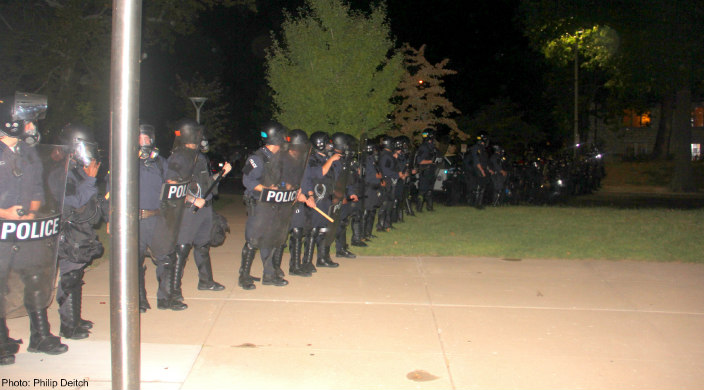 In the aftermath of last Friday's (September 15) verdict that found former police officer Jason Stockley not guilty in the 2011 shooting death of Anthony Lamar Smith, ReformJudaism.org spoke to Rabbi Susan Talve of Central Reform Congregation in St. Louis, MO. This community's actions over the past several days and the past several years serve as one example of how we can act on our values in a meaningful and relevant way. To explore more ways that your congregation can act for racial justice, visit the RAC's Urgency of Now resource center.
ReformJudaism.org: What happened at your congregation on Friday?
We had previously notified our congregation that in case of a not guilty verdict, we would serve as a sanctuary for protestors. After the verdict was announced on Friday, congregants started bringing food to the synagogue. Because of Shabbat, our building wouldn't be available until after services, so I contacted the minister at the church across the street who told me his church would be a sanctuary until we were ready to open our doors.
After services, we heard chanting. Outside, the police had blocked the main road near the synagogue and a diverse group of 1,000 peaceful protestors had turned onto our street. Shortly after, we heard that some of the protesters had left the group and broken a window at the mayor's house nearby.
That's when hundreds of militarized police with tear gas chased the remaining protestors down our street. With nowhere to go, they quickly became frantic, running in every direction. We started grabbing protestors and pulling them in. Although some were reticent to come in – thinking perhaps they were being set up – hundreds quickly poured in. We welcomed them, explained ours was a safe building, and offered food, water, and restrooms. Meanwhile, the officer in charge asked Rabbi Fleisher and me to step outside where he said: "Keep them inside. As long as they are inside, no one will bother them." He couldn't promise, however, that if the police found video of people who had caused damage that they wouldn't be arrested if they left the building.
Back inside, we didn't know who was there, didn't ask anybody to sign in, didn't check their pockets. We just made them feel welcome and wanted to keep them safe. In the sanctuary, someone began to play the piano. That's what radical hospitality is about. By midnight, the street had been secured and people were free to leave. As far as I know, no one was arrested when they left.
We've had some pretty holy moments at CRC, but the events of the evening were among the holiest. We call our building a sukkat shalom, a shelter of peace, and on this night, it truly was a sukkat shalom.
Postscript: By the next morning, we knew that "#GasTheSynagogue" was out there, but no one was afraid. Everyone came to the bar mitzvah, kids came to religious school, and people came to S'lichot that night. What's more, because we are building relationships with other communities that are at risk, we are not going to stand alone. I got messages from a lot of friends saying, we've got your back. We're here. We stand together in times of challenge.
What are the values that uphold the decisions you made in these intense moments?
We value radical hospitality, respect, and the ability to see God in everyone. We continually work to dismantle the racism in our community and raise awareness of white privilege so we can be a welcoming place for Jews of color. We're a community that values diversity, which takes preparation and hard work in the face of racism and the institutions of white supremacy.
Looking back, what's different both in your synagogue and in the broader St. Louis community since you first harbored protestors in 2014?
Lots of things have changed. We are less tolerant of injustice and bad policing, but more aware of our implicit bias. The biggest difference I'm seeing in the Jewish community is that a lot more people think about how important this work is and are engaged as part of the solution. Especially in the Jewish community, we think about how state-sanctioned brutality played out during the Holocaust and how we need to support less militarized and more community oriented policing. We realize that's our responsibility.
How can we transcend the hate and fear of the moment and know the right way to respond?
You have to practice. I think one of the things that helped all of us with the transcendence was that we were ready. It was a very holy space. We were ready. We had just prayed. We had finished Kabbalat Shabbat – and it was the Shabbat before Rosh HaShanah. We were ready.
What message is sent -- and how is it received -- when you combine prayer and holiness with acts of justice?
Prayer must lead to acts that bring justice. What we are doing is deeply rooted in Jewish tradition.  Available on Friday night in the synagogue were copies of Dr. King's letter from the Birmingham Jail and the letter from the Reform rabbis who were arrested in 1964 in St. Augustine, FL, for assembling in an integrated group to protest racial segregation, discrimination, and violence. The diverse protestor who entered could tell that this was a faith community that was committed to protesting racism, discrimination, violence in its many forms, including the violence of silence, and standing idly by the blood of our neighbors.
How can we bring more people – including more Jews – into the movement for racial justice?
You've got to invite people to participate in building relationships and trust and sometimes having courageous conversations. It's not the work you do in a crisis; it's the work you do before the crisis, especially when you go outside your comfort zone.
What's next – for CRC and for St Louis?
I'm not sure what's going to happen, but we are going to build on what we've already done and we will continue to think strategically and make the kinds of changes that bring us a little bit closer to justice, especially for the black and brown community here.
Feature image courtesy of Philip Deitch.
Joy Friedman is the director of organizing at the Religious Action Center of Reform Judaism.
Jacob Kraus is the campaign organizer at the Religious Action Center of Reform Judaism, leading the Reform Movement's Urgency of Now campaigns for criminal justice reform and immigrant justice. Based at the Union for Reform Judaism offices in New York City, Jacob grew up in Cincinnati, OH, where his family is affiliated with Rockdale Temple. He is a 2015 graduate of Macalester College.
Related Posts
Image
As someone who mostly steers clear of reality television in favor of more premium (read: snobbier) fare, I was a little hesitant to check out Netflix's new reality series, "Jewish Matchmaking."
Image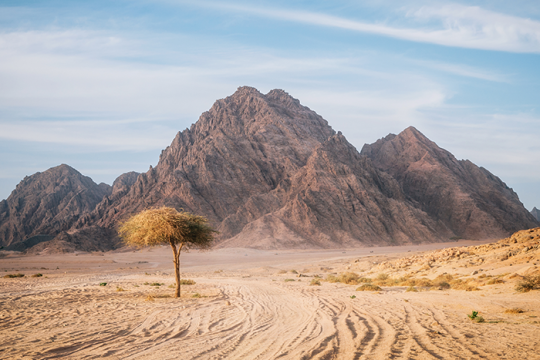 On Shavuot, many of us study the Book of Ruth. Lauded by Rabbinic tradition as a righteous convert, Ruth's story continues to resonate with the experiences of many Jews-by-choice today.
Image
These Haikus focus on weekly Torah portions.