Image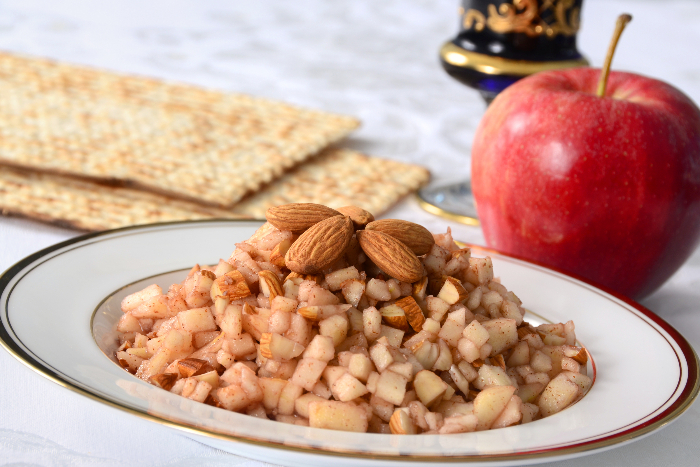 Of all the symbolic foods eaten at our Passover sedersederסֵדֶר"Order;" ritual dinner that includes the retelling of the story of the Israelite's Exodus from Egypt; plural: sederim. meals, charosetcharosetחֲרֹסֶתA mixture of fruits, nuts, spices and wine eaten as part of the Passover seder. Its color and consistency reminds us of the bricks and mortar used by the Israelite slaves. , a sticky paste of fruits and nuts, is the only one for which there is no customary blessing. Some teach that is because the role of charoset is primarily to temper the sharp taste of the bitter herbs; there is no ritual to eat charoset without also consuming a bit of the bitter herbs.
In the past year of this pandemic, we have consumed a lot of "bitter herbs." We, our families and friends, our congregations, and our communities have endured terrible losses. We could not endure if it weren't for the outpouring of caring, support, and love.
As we enjoy this year's sweet charoset, let us cherish and express our gratitude for the essential workers, medical professionals, everyday heroes, neighbors, friends, and fellow congregants, whose generosity and dedication provided the sweetness that helped temper the bitters we tasted this year.
In their honor, this year, consider adding a variety of new ingredients into your charoset mixture to represent the help that came from so many different places and in so many different forms this year. As you add ingredients, you might think about or name aloud those people who made a difficult year a little sweeter.
Four more questions for seder discussion:
Who have been your helpers this year? See how many different categories of people those who share your seder can name.
Share an example of a time when someone made this difficult year a little "sweeter" for you.
Share a time when you made this difficult year a little "sweeter" for someone else.
What efforts will you make to help others in the months to come?
Find a new charoset recipe to try this Passover and visit www.reformjudaism.org/homeseder for resources to make your virtual seder more lively, engaging, and meaningful.
Related Posts
Image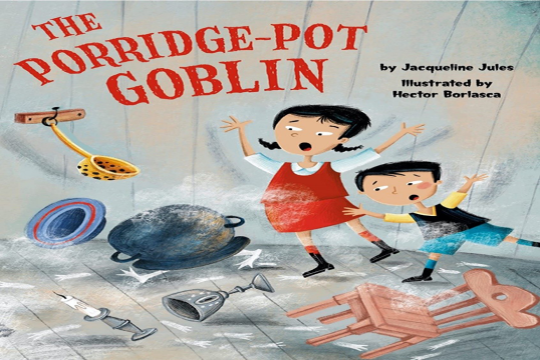 I spent months hiding inside my home after Covid-19 was declared a global health emergency. During that time, the Talmudic description of evil spirits resonated with me. It was certainly how I felt, surrounded by invisible threats just outside my door. Since I am a children's author, I channeled these fears into a picture book featuring a supernatural spirit.
Image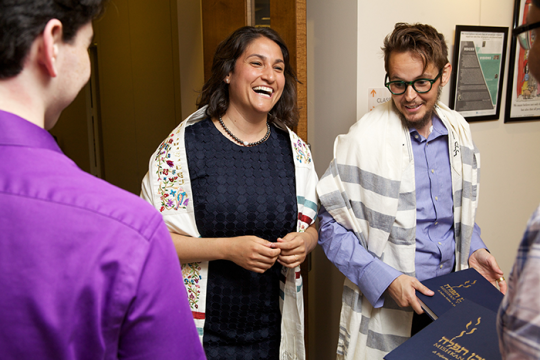 As we look out from the pulpit, we know there are good reasons that some faces that were familiar before March 2020 are now missing. We have embraced technology at every opportunity. The quality of our livestreaming worship, even in smaller synagogues, is excellent. Many congregants have grown accustomed to praying from the comfort of their couch.
Image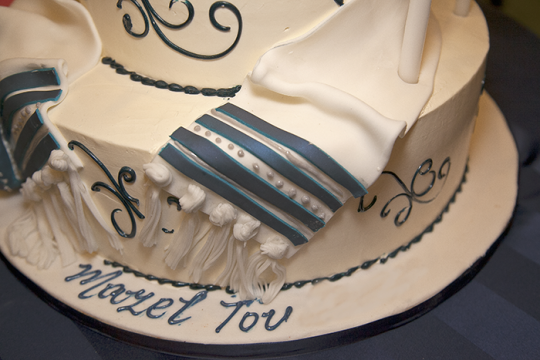 After two years of teaching remotely and watching far too many movies and television series on Netflix on the same computer screen I use to interact with these students, I wonder if I feel less connected to these "virtual" students than the hundreds of young people I taught in person over the past decades.