Image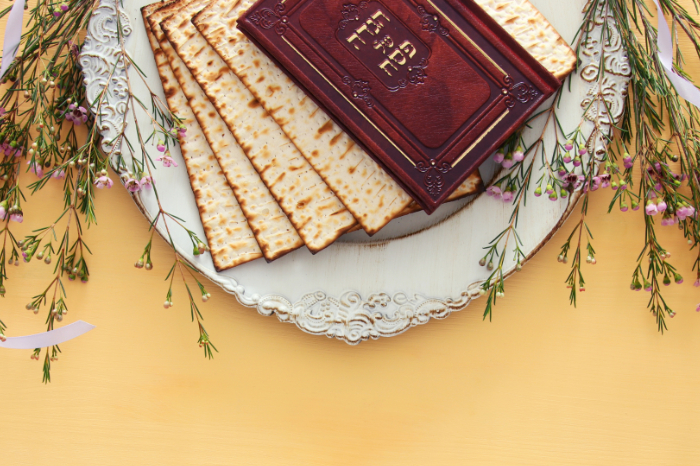 I once had an opportunity to page through one of the oldest Passover HaggadotHaggadahהַגָּדָהLiterally, "telling." This is the Jewish text that sets forth the order of the Passover seder. Plural: Haggadot.  in the world. It was in New York, at the Jewish Theological Seminary, and I was researching my book on the Cairo Genizah. This particular Haggadah, discovered in a dusty attic chamber over a Cairo Synagogue, dates back to about the year 1000 CE. Another Haggadah about the same age sits in another library; either that one or the one saw in New York is the oldest such seder liturgy known to exist.
Since this particular Haggadah was discovered in Cairo, we can presume that this is the city where it was created and used. The document is handwritten, relatively coarse, and all of sixteen pages long. Many of the blessings start with the Hebrew equivalent of BAAEMH – the initials of Baruch atah Adonai, Eloheinu Melech ha-Olam, (Blessed are You, Adonai our God, Ruler of the universe).  Observant Jews know that line by heart, so the scribe felt no need to write the whole thing out.
This Haggadah is so old that it has only two questions!
What was most memorable about it to me, however, was the "Hillel Sandwich" page. As anyone who has been to a seder knows, shortly before the meal, the liturgy calls upon participants to prepare an hors d'oeuvre similar to what the sage, Hillel, used to eat. Take some matzah, it tells us, slather some charosetcharosetחֲרֹסֶתA mixture of fruits, nuts, spices and wine eaten as part of the Passover seder. Its color and consistency reminds us of the bricks and mortar used by the Israelite slaves. on it, and add a piece of marormarorמָרוֹר"Bitter;" the bitter herb or vegetable (i.e., horseradish) eaten during the seder to symbolize the bitter plight of the enslaved Israelites. – the bitter herb, often horseradish. In so doing, we taste the sweetness of freedom along with the bitterness of slavery, all in the same bite.
It's an important symbol, this little sandwich, for it represents the fact that we rarely experience either joy or despair completely on its own. Our joy is often tinged with pain; our despair usually comes with at least a glimmer of light.
It's also a big mess. Most Haggadot are crusty on this page, bearing the remains of charoset juice from years past. The matzah crumbles; the charoset drips; and even a little maror can end up on the pages of the book sitting on users' laps. Each of the two dozen Haggadot sitting on my own bookshelf awaiting their next seder bears these remains of seders past.
And that 1,000-year-old Haggadah I saw in New York? Sure enough, on its Hillel sandwich page there were the distinct remains of charoset or some other such drippy food from a seder that probably took place centuries ago. That Uncle Bahya! He always was such a klutz (or however you say klutz in medieval Judeo-Arabic)!
Think about it. Sometime during the Middle Ages, a Jew in Cairo acknowledged the fact that joy usually comes with a dose of pain, and pain with joy, so they took a bite of that seder concoction, and left its dribblings for me to see in New York.
This year, I, too, will sit down to a seder, albeit probably in front of a computer screen. It will be a little lonely without my friends and family around the table, but I'll sing and eat and look forward to redemption, anyway. It will happen during a difficult time, but a time in which I know that the vaccine is on its way, and that a more normal life will surely also come not too long afterward.
This year's seder, just like the one that happened in Cairo so many centuries ago, will bring joy tinged with sadness, incompleteness mixed with hope.
And many years from now, when someone in a faraway land looks at my Haggadah, I have a feeling that they'll be able to say the same thing.
Chag sameachChag SameachHebrew for term meaning, "happy holiday." !
Related Posts
Image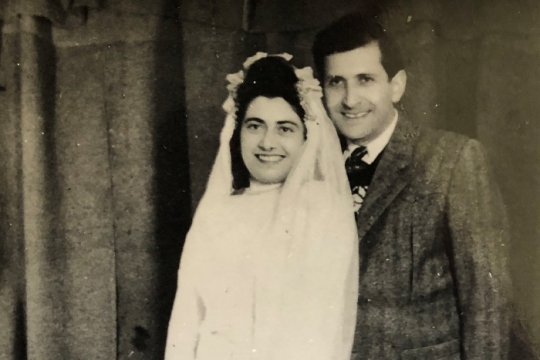 My mother's answer to hate is love. When I asked her what she wishes for herself and for the world, she said, "For myself good health, so I can be good to others. For the world, peace not war. No bad person wins in the end. What did Hitler achieve?"
Image
The enormous question for me, then, has always been: Is God watching? When I began to understand computers, I realized that, yes, one thing could follow billions of people if those people were nothing more than data points on a revolving planet with polar icecaps.
Image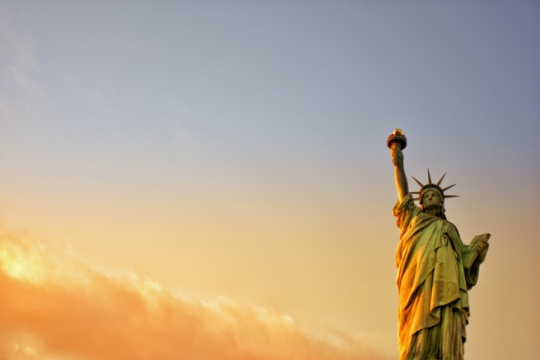 It is difficult to imagine anyone not moved by the scenes of children seeking asylum