Image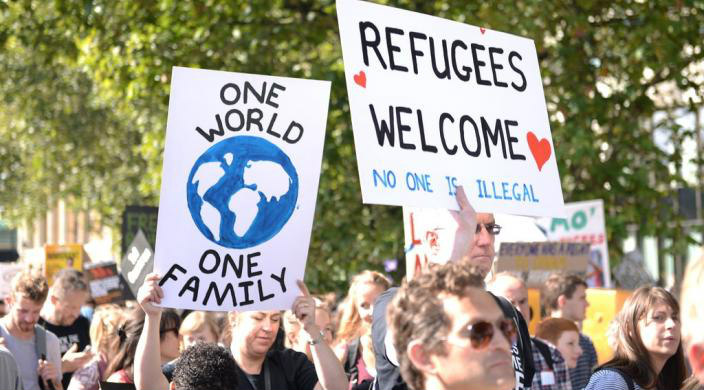 As the global refugee crisis escalated, fear and misunderstanding of who refugees are inhibited refugee resettlement in the United States. These false perceptions of refugees mask the reality: Refugees want to start a new life in a place where they feel safe. Most of them want the same things out of life that we want: to be safe, healthy, and happy.
This summer, I have been interning with HIAS, the only Jewish organization solely focused on refugee resettlement and protection, in their community engagement department. HIAS has been around for over 135 years and began by resettling Jewish refugees, mostly from Eastern Europe. Over the course of their work, HIAS saw periods in American history where Jewish refugees were seen as dangerous to national security. One of the most challenging moments was when over 900 German Jews were off the shore of the United States on the M.S. St. Louis, trying to escape Nazi Germany. However, fearing that these refugees were German spies, the U.S. government sent the ship back to Europe. Over a quarter of the passengers perished in the Holocaust.
During my first week at HIAS, I participated in a vigil on Capitol Hill, one of 22 vigils nationwide, in commemoration of the M.S. St. Louis beginning its voyage back to Europe. Hearing the similarities between the passengers on the M.S. St. Louis and the refugees of today reinvigorated my passion to fight for those who need our help, but do not have a voice in our government. On June 20, I celebrated World Refugee Day by standing against the unjust refugee policies the Trump administration has pushed for, by participating in a rally in front of the White House. It is thrilling to participate in an effort that I truly believe in.
Though I am not the most religious person around, there are many Jewish teachings that guide my life. One of those, to welcome and protect the stranger (Leviticus 19:33-34), has always stuck with me. As the descendant of Jews fleeing persecution in Eastern Europe at the turn of the twentieth century, I know how lucky I am that this country let my ancestors in. At the same time, I recognize how imperative it is that we continue to welcome in those who are trying to escape that same oppression.
Interning with HIAS over the past few weeks, I have come to learn that a large misconception about refugees is that they are dangerous. However, refugees go through some of the most difficult screenings of any other foreign person entering our country, often taking years to complete. In fact, because of these intense security measures, there has not been a single refugee tied to terrorist activity in this country since the refugee program began over 40 years ago.
With more than 65 million refugees, asylum seekers, and internally displaced persons, we are facing the worst refugee crises in history. That is approximately the combined population of California and Texas. And despite misperceptions, refugees add to our economy so much more than they take from it. We cannot sit idly by as millions of our global citizens remain homeless all over the world. We cannot turn people away who are begging for our help. And we must continue to stand up to fear and hate and instead show love and compassion, for we were strangers in the land of Egypt.
Take action and urge your Members of Congress to support robust refugee resettlement.
Lee Wilson is a college senior from Northern New Jersey double majoring in economics and international and global studies at Brandeis University in Waltham, MA. This summer, Lee had the opportunity to intern at HIAS, one of the nine refugee resettlement agencies in the U.S., in their community engagement department.
Related Posts
Image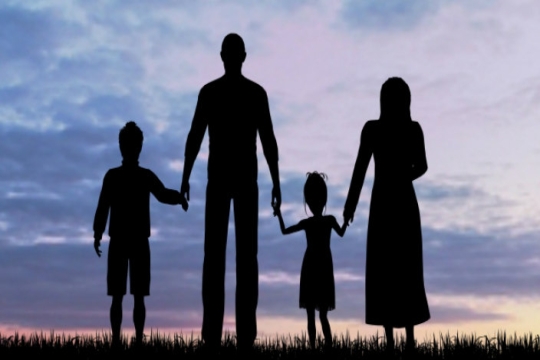 There is one catch – and this is where you come in. We must raise $50,000 by July 1, 2019, so we can assure the Canadian Government that we have the financial resources to cover settlement expenses.
Image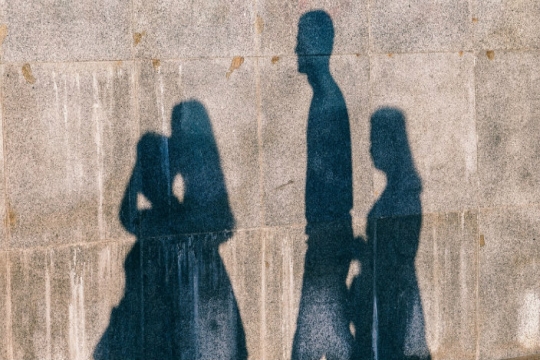 Jewish communities across North America will come together for National Refugee Shabbat on October 19-20, 2018, the week we read Parashat Lech L'cha.
Image
While volunteering at a refugee center in Berlin summer, through the auspices of IsraAID, I