Fewer than 50 years ago, whites and blacks in parts of this country had separate drinking fountains, movie theaters had "colored balconies," and housing restrictions were common. The struggle to change these conditions, to win every American equal justice under the law no matter what his or her race, formed the backdrop of Reverend Martin Luther King, Jr.'s life work.
Dr. King was committed to making America and our world one of freedom and justice for all, and sought to mend injustices through nonviolent resistance: "We had to make it clear that nonviolent resistance is not a method of cowardice. It does resist. It is not a method of stagnant passivity and deadening complacency. The nonviolent resister is just as opposed to the evil that he is standing against as the violent resister but he resists without violence. This method is nonaggressive physically but strongly aggressive spiritually,"
he taught
.
Monday, January 19, is Martin Luther King Jr. Day. On this day each year,
we celebrate and honor the life of Dr. King.
We can learn from his dedication to the civil rights movement and the advances in racial equality in the United States that he facilitated: we can continue to dedicate ourselves to the fight against injustices that still exist in our society today, manifesting themselves in issues of poverty, hunger, education, health care, housing and elsewhere. Through service to our community and a commitment to tikkun olam, we can help to make our world a better place, Dr. King's true dream.
An op-ed submitted to the Jewish Telegraphic Agency by Lynn Schusterman
truly highlights our commitment as Jews to participating in service activities and our tie to the realization of Dr. King's vision. We have made grand strides so far, but fighting for social justice is an everlasting process. To honor Martin Luther King, Jr.'s life and legacy, we can use this holiday, not as a day off, but as a day to be "on" and
participate in service activities
.
For more resources on MLK Day programming and how you can be involved, visit the
RAC's MLK resource page
.
Related Posts
Image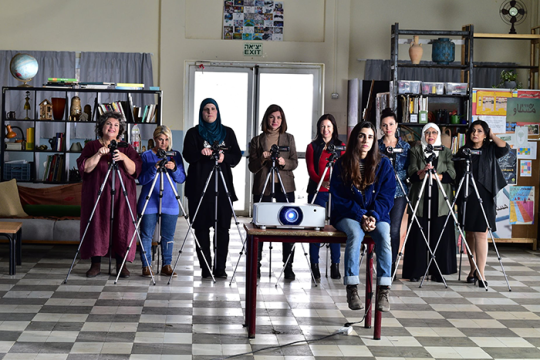 Both Arab and Jewish, young and old, the women of "Cinema Sabaya" learn about much more than filmmaking during the class; they discover that their differences are far outweighed by their bonds as women making their way in a patriarchal world.
Image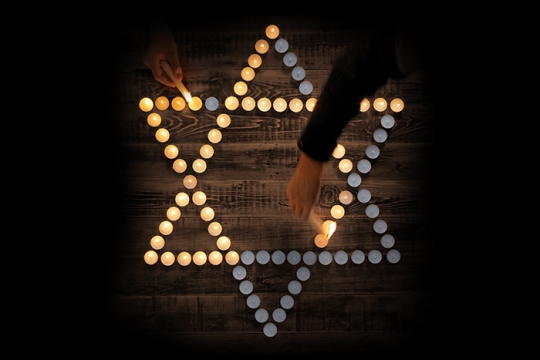 What does it mean to remember? It is to live in more than one world, to prevent the past from fading, and to call upon the future to illuminate it.
Image
A camel carrying a load. A golden pair of balanced scales. An open heart and an open mind. These are three of more than two dozen artists' visions of justice and righteousness featured in the invitational exhibition, "Tzedek Boxes: Justice Shall You Pursue."